Hassle-free Oracle Cloud Application Maintenance
As cloud adoption continues to skyrocket, organizations have struggled with the frequency, depth, and breadth of software updates. With new releases and patches being released by software vendors monthly or quarterly, organizations need to revisit their testing strategies for SaaS investment. Enterprises are facing major challenges with testing their cloud applications, including coping with testing requirements, the high turnaround time for completion of testing activities, inadequate and improper testing coverage across security roles and platforms, a remote user base, and more.
Test automation increases overall software efficiency and ensures robust software quality. The biggest perks of automated testing are that it can be implemented with minimal effort and maximum accuracy together with faster feedback, accelerated results, lower costs, greater efficiency, and broader coverage. AST's Testing-as-a-Service (TaaS), powered by our proprietary Autonomous Cloud Tester, ACT tool, accelerates release, patch, and upgrade test cycles across the breadth of Oracle Cloud Applications and beyond.
AST's Testing as a Service (TaaS) is an integrated Oracle Cloud automated testing solution that ensures the quality, scalability, and availability of your cloud applications. ACT takes the pain out of testing cloud applications and delivers high-quality digital transformation projects faster with our next-generation test automation services. AST's best-in-class service (TaaS) automates your cloud application testing by offering 90% faster detection of defects with an 80% reduction in Patch Testing time together with a 65% reduction in Annual Testing Costs.
65% expected reduction in annual testing costs
80% reduction in patch testing time
90% faster detection of defects
1,500 pre-built process scripts for rapid deployment
100% remote delivery

Key Benefits of Oracle Cloud Application Testing Suite
Anticipate
Quickly map your unique business processes, user roles, and configurations; Proactively review upcoming releases, identifies potential impacts.

Automate
Coverage for quarterly/monthly SaaS updates; End-to-end test scenarios including complex workflows, inbound and outbound integration, seeded, and custom reports.
Accelerate
Improve testing accuracy while reducing costs; Mitigate risk with faster defect identification; Decrease audit response times.
Coverage in Platforms, Browsers, and Devices
Cloud testing provides support for all the available platforms, browsers, and devices.
AST's services have significantly increased our efficiencies, relieved our end users from the pressure of ongoing manual testing, and mitigated the risks of upgrade patch deployment."
Bill Carlisle
Manager, Financial Systems, Invenergy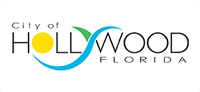 Contact us for a free demonstration and see how AST's Testing-as-a-Service can assist your organization.