Citizen Experience in the Public Sector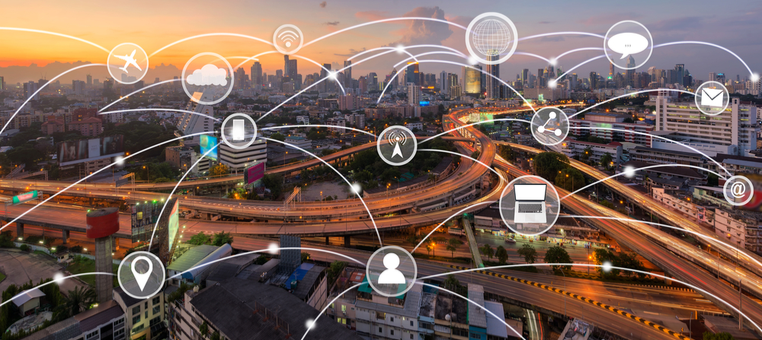 We the people (demand better service)
The era of digital transformation currently underway underscores the essential and indisputable role disruptive technology now plays in business success. While digital excellence equates to the masterful utilization of cloud, mobile, social and big data technologies across all areas of business, an exclusive focus on technology misses the very heart of what digital is meant to transform.
At its core, digital transformation is about putting people first. More specifically, it's about capitalizing on the relationship between technology and customer behavior, and leveraging disruptive technologies to close the gap between businesses and their customers.
"We the People," in addition to being citizens, are also consumers. And we've been conditioned by digital leaders in business to expect and accept nothing less than a first-rate experience that satisfies our unique needs.
Technology has empowered us to choose how, where and when to buy products and services. Customer-friendly leaders such as Amazon and Apple steadily raise our expectations for a superior, personalized, fast-and-efficient experience; Uber has made hailing a taxi nearly effortless; Airbnb has redefined travel lodging; Netflix has revolutionized discovering and watching movies… The list goes on and on.
Like consumers, citizens freely turn over volumes of personal data. The return implied is an immersive experience painstakingly accrued over numerous, consistent, accurate, high-quality interactions across all touch points.
Regrettably, this ideal experience is a far cry from the reality we see when interacting with government agencies. But not only is change possible, it's highly probable. In response to citizen demand, and supported by legislation, government agencies are stepping up their digital game.
Closing the private sector/public sector digital divide
Businesses of all sizes and across all industries are racing to harness the power of disruptive, digital technologies to cement relevancy among consumers, improve data-driven decision making throughout the enterprise, notch market share and revenue growth goals, and create a culture of innovation that ensures future success.
The consensus among leading analyst firms is that digital transformation will reach an inflection point in 2018. IDC predicts digital transformation to be a key strategy for 67% of the Global 2000 by 2018 and that by 2017, over 50% of the IT budget will be spent on new technologies. Moreover, by the end of 2019, spending on digital transformation will reach $1.7 trillion worldwide—up 42% from 2017, according to a new report from IDC.
Unfortunately, when it comes to digital transformation, public sector organizations have fallen behind their private sector brethren. Saddled with dated legacy systems and constrained by budget limitations, skill shortages and a change-resistant culture, agencies across all areas of government have largely missed the digital-transformation wave.
One reason for this is the high cost of maintaining legacy technology. For example, as reported by the U.S. Government Accountability Office (GAO), the federal government spent roughly 75-80% of its IT budget on the operation and maintenance of its outdated legacy systems, resulting in a $7.3 billion decline in modernization, development, and enhancement investments.
Another reason is lack of funding. Not surprisingly, government organizations are spending markedly less than private-sector businesses on IT in general and digital initiatives specifically.
According to a 2017 Gartner survey, government CIOs as a group anticipated a 1.4% average increase in their IT budgets, compared with an average 2.2% increase across all industries. Local government CIOs fared better, averaging 3.5% growth, which is still more than 1% less on average than IT budget growth among top-performing organizations overall (4.6%).
On the digital front in 2017, according to Gartner, top-performing organizations in the private sector spent a greater proportion of their IT budgets on digital initiatives than top-performing government organizations, 33% versus 21%. Looking forward to 2018, top-performing organizations in the private sector anticipate spending 43% of their IT budgets on digitalization, compared with 28% for government agencies.
Government gets real with digital reform
Cloud computing and digital transformation go hand in hand. In fact, cloud services, which offer unlimited and dynamic IT resources and allow organizations to scale infrastructure as needed to support changing business priorities, form the foundation of digital transformation.
As reported by CNBC, the federal government spends around $86 billion per year on tech, but virtually none on the cloud. Despite the fact that a government-wide push for cloud adoption has been a key strategic priority for federal agencies since Vivek Kundra, the first federal CIO, announced a cloud-first strategy in 2011. This strategy directed federal agencies to evaluate safe, secure cloud computing options before making any new technology investments.
Nonetheless, the hope is that the cloud-first strategy will accelerate the pace of public sector cloud adoption and migration, and transform the IT culture in the federal government.
Also in 2017, Congress passed the Modernizing Government Technology Act, which establishes a $500 million fund for 24 large government agencies to use for rapid IT modernization.
These efforts are starting to pay off.
Today, digital transformation is the top-ranked priority among government CIOs, according to Gartner's 2018 CIO Agenda Survey.
Tech spending in government is on the rise. According to Forrester Research, local and state tech spending is on the upswing, increasing by about 4% in both 2017 and 2018. At $108 billion, state government tech spending makes up over half (55.7%) of the total public sector spend, according to Forrester. If the firm's projections are accurate, tech-spending budgets will increase to $112 billion in 2017 and $117 billion in 2018.
Citizen satisfaction with federal government services is now at its highest level since 2006, according to the latest annual report from the American Customer Satisfaction Index. ACSI found that customer satisfaction in federal government services is at 69.7 on a 0-100 scale. The Departments of Justice and the Interior had the highest levels of satisfaction with scores of 81 and 78, respectively. Treasury and Housing and Urban Development scored the lowest at 61 and 60, respectively.
Oracle, AST help lead the way to a new citizen experience
Citizens today want to be able to access information, apply for permits, pay fees, report issues and have interactive and productive conversations with government agencies—at any time, on any device.
Government leaders know improving digital services is critical, and they are taking meaningful steps toward enhancing constituent/government interactions. Cloud sits at the center of these efforts, and agencies at every level of government are awakening to the promise of cloud computing to increase efficiency, lower costs and, most importantly, improve the citizen experience.
Oracle offers government agencies a complete cloud vision with the broadest portfolio of cloud solutions available, empowering them to lead the transformation of government, integrate cloud with existing mission-critical IT systems, accelerate innovation, and better serve citizens.
In 2016, the top 10 government software vendors accounted for nearly 35% of the global government applications market which grew 2.7% to approach nearly $9.9 billion in license, maintenance and subscription revenues, according to Apps Run the World. Oracle ranked second among the top 10 according to the analyst firm, due in large part to its extensive cloud product portfolio. The government applications market is expected to reach $10.6 billion by 2021, according to Apps Run the World.
Today, more than 500 government organizations take advantage of the flexibility and cost savings provided by Oracle Cloud to engage with constituents and modernize government services. Oracle's FedRAMP-authorized cloud services meet the unique security and compliance requirements of the public sector.
For our part, AST has been helping government agencies and public sector organizations leverage Oracle solutions since 1995, and we have first-hand experience helping government agencies leverage the cloud to improve operations and better serve citizens.
From automating government back-offices to building citizen-facing mobile apps, we've done it all…
We helped Orlando Airport adopt a cloud-based planning & budgeting solution, which successfully lowered IT costs while increasing its visibility and planning capabilities…
We implemented a cloud-based ERP solution for the City of Detroit that encompasses multiple agencies and uses a co-existence strategy to integrate to both cloud and legacy applications…
We implemented Oracle Service Cloud for San Jose, the centerpiece of the city's Amazing Citizen Experience (ACE) Project, and helped launch My San Jose, a mobile self-help platform citizens use to initiate service requests…
The list goes on…
For our work in the public sector, Oracle awarded AST with its 2016 Oracle Excellence Award for Specialized Partner of the Year: Public Sector Innovation – North America.
Contact AST today to learn how our Oracle Cloud experts can help your organization embark on or accelerate its ERP Cloud migration.