Digital Success Demands Integration Excellence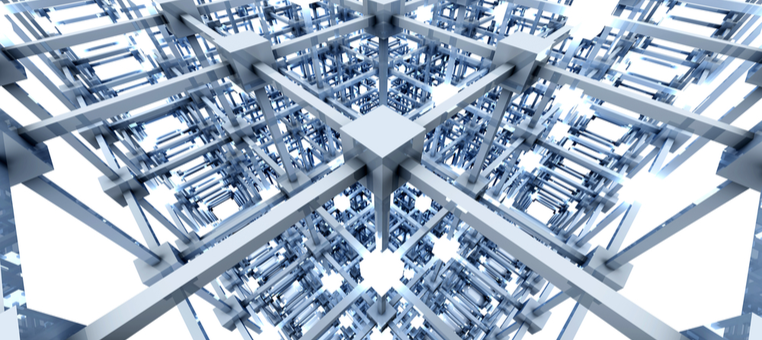 Cloud complexity – the new innovation killer
Migrating core business applications to the cloud is the future for organizations of all sizes and across industries. However, knowing where you are going is not the same as knowing how best to get there. There is no cookie-cutter template for cloud migration. It is a highly-complex process that should not be embarked upon lightly.
Yet, the truth is many (probably most) organizations rushed into the cloud pell-mell with 'shadow IT' initiatives, where line-of-business leaders provisioned point solutions from external cloud providers without support from IT. While the upside of this practice is speed, and in some cases 'islands of efficiency,' the downside includes potential security breaches, data-governance issues and runaway complexity with multiple cloud services (IaaS, PaaS, SaaS) spanning all delivery models (public, private, hybrid).
According to data from Cisco Systems (as reported in WSJ), CIOs today estimate their organizations use 91 separate cloud computing services, on average. A more accurate average, according to Cisco, is 1,120.
There are consequences for not carefully considering vital questions such as where will data reside, how will multiple point cloud solutions connect to each other, who will manage this sprawling environment, and how will it serve moving forward as a value driver?
According to a survey of 1,071 IT managers and professionals conducted by ScienceLogic, (as reported in Forbes), fewer than one-third have the visibility and control they need into their cloud environments to keep things in check. In addition to security, there is concern about unnecessary and duplicated costs from unused and underused service subscriptions.
Instead of realizing the promised benefits of cloud computing (lower costs, increased flexibility, faster delivery, etc.), many organizations are burning time and resources establishing data governance, building bridges that connect their various cloud solutions and integrating their cloud solutions with existing, core on-premise systems to facilitate faster and more-efficient process orchestration.
Integration woes consistently hinder digital transformation projects, particularly when it comes to the cloud. According to a recent study of more than 1,300 business leaders by Dynamic Markets, 81% of respondents think that cloud applications must be fully integrated with each other as well as with on-premises software in order to reap the full benefits of the cloud. In line with this, 80% of respondents rate ease of integration with external data and apps as a top priority.
Unfortunately, as the Dynamic Research survey revealed, cloud integration challenges are widespread and, not surprisingly, damaging to business:
1 in 2 enterprises have abandoned a cloud app in the last 3 years due to integration problems.
54% of businesses have missed project deadlines in the last six months due to cloud integration problems.
Half of cloud adopters have tried and failed at cloud integration.
Top integration challenges companies face when they try to build a harmonious, multi-cloud, hybrid (cloud/on-premise) IT environment include data-mapping complexity, data-governance integrity, API limitations, security risks and skill shortages, to name just a few…
The rise of iPaaS
The proliferation of SaaS applications, the surge in big data, the emergence of IoT and the rise of mobile devices has created an unprecedented integration challenge – spanning application and data volume and variety.
Past integration approaches such as point-to-point integration, batch integration, or FTP file transfers that don't support real-time business simply do not pass muster and can't keep up with today's digitally-driven pace of change. Moreover, integration must extend all the way into and across core systems – ERP, CRM, HCM, etc. – to achieve seamless digital enablement.
As your company embraces the cloud, digitized processes and advanced analytics, it is imperative to have a holistic integration strategy that brings disparate services, data and applications together.
The good news is that companies can access this integration capability right now through integration-platform-as-a-service (iPaaS) technology, which Gartner defines as "a suite of cloud services enabling development, execution and governance of integration flows connecting any combination of on-premises and cloud-based processes, services, applications and data within individual or across multiple organizations."
According to MarketsandMarkets, the Integration Platform as a Service (iPaaS) market size is estimated to grow from USD 528.0 Million in 2016 to USD 2,998.3 Million by 2021, at a Compound Annual Growth Rate (CAGR) of 41.5% during the forecast period. Gartner reports that by 2021, enterprise iPaaS will be the largest market segment in application integration middleware, potentially consuming the traditional software delivery model along the way.
Oracle and AST tackle integration
After many years of development, Oracle has re-invented the integration platform with its iPaaS portfolio. Specific offerings in Oracle's iPaaS family include Oracle Integration Cloud Service, Oracle Process Cloud Service, and Oracle SOA Cloud Service. All are part of the Oracle Cloud Platform―a shared and elastically scalable platform for consolidation of existing applications and new application development and deployment.
The Oracle iPaaS portfolio provides a range of integration services developed for specific users that help simplify and accelerate integration of cloud and on-premises applications. With its simple, intuitive application integration service, Oracle Integration Cloud is ideal for Applications IT and Business Units integrating SaaS applications. On the other end of the spectrum, Oracle SOA Cloud was designed for integration developers and provides a full integration platform with fine-grained control and the ability to support various use cases, including dev/test, lift and shift, etc.
Named a Leader in Gartner's 2018 "Magic Quadrant for Enterprise Integration Platform as a Service" report for the second consecutive year, Oracle's iPaaS portfolio is rapidly becoming the platform of choice among organizations that understand digital mastery demands integration excellence.
At AST we understand that proven systems integration experience and the ability to wrest strategy and value from complexity is vital. AST helps organizations address integration challenges with a comprehensive approach to cloud strategy that puts integration first. Our fully configurable integration accelerator, AST Cloud Connect, is based on Oracle SOA CS and includes pre-built interfaces. Multiple clients have successfully created robust integration platforms to modernize their on-premise legacy applications while adopting the latest cloud-based offerings in a meaningful and rapid manner. Our expertise extends across the entire portfolio of Oracle solutions — past and present, as well as all top ERP platforms and SaaS offerings. Our proven capabilities encompass public, private or hybrid cloud-based platforms.
AST has the deep expertise to demystify digital transformation for you — integrating infrastructure, cloud applications, on-premise applications, legacy systems and core ERP systems.
The results are quick and attainable. Organizations see how business insight can best be leveraged to achieve the greatest impact across the entire value chain — creating a clear path to achievable meaningful, repeatable business results.
Contact AST today to learn how our Oracle Cloud experts can provide the integration and cloud platform expertise your organization needs to thrive in a digital economy.