Skip Oracle EBS 12.2 and Move to Oracle ERP Cloud Instead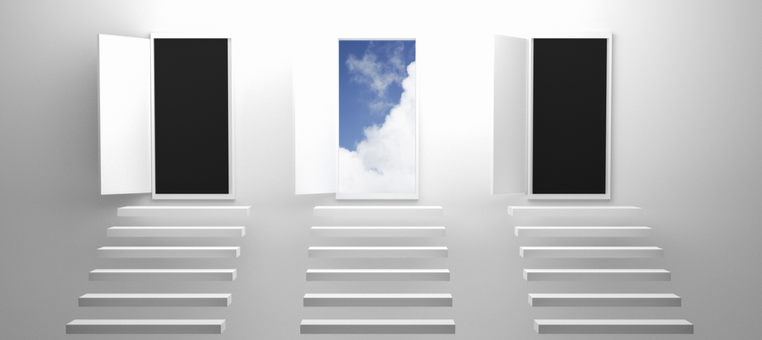 It's understandable when organizations are reluctant to make changes to their enterprise resource planning (ERP) systems. ERP is woven into so many different functions that the thought of upgrading or migrating can be daunting.
This is why some Oracle E-Business Suite (EBS) customers who are still running version 12.1 may find themselves unsure of the best way to proceed. Do they stay with 12.1 for now? Upgrade to the on-premises version of 12.2? Or take this opportunity to migrate to Oracle ERP Cloud?
This article looks at each option to consider what's at stake, and ultimately explains why AST recommends making the move to Oracle ERP Cloud.
Sticking with EBS 12.1 Is Not a Viable Option
Standing pat with version 12.1 is certainly tempting. Upgrading any ERP requires a serious commitment of time and resources, whether you consider the demands on your own staff or the work done by outside specialists brought in to help. Beyond the outright cost, there are always concerns that the logistics of the upgrade will cause interruptions with critical business processes, or simply make it more difficult for your people to get their jobs done.
Unfortunately, standing pat is not the best idea for a number of reasons. EBS 12.1 has been on the market for more than a decade and is now winding down in favor of Oracle's newer and more robust offerings. The older version cannot match the newer ones in terms of productivity and efficiency, particularly in areas such as mobile device access.
A more pointed concern is that 12.1 will soon transition into a stage when it no longer receives regular patches from Oracle. In terms of user experience, that means no more bug fixes or other tweaks that improve the functionality of the application or its integrations with other systems.
More importantly, it also means an end to the regular cadence of security patches. These patches are a cornerstone of good IT security hygiene; without them, the older platform is inevitably more vulnerable to attacks. This is one reason why compliance regulations often require companies to use up-to-date, fully-supported versions of applications that are critical to the business—which ERP certainly is.
The Pros and Cons of Upgrading to EBS 12.2
The on-premises version of EBS 12.2 has definite positives that address some of the issues mentioned for version 12.1. In particular, the newer version includes many functionality upgrades, better mobile features, and regular security updates.
There are plenty of hurdles, however. Upgrading an on-premises EBS deployment is no easy task for most businesses. It requires extensive forethought and planning across multiple functions, along with specific technical skills that many companies don't have in-house.
Completing and testing an upgrade to 12.2 also requires significant IT investments of time and money. This applies not only to the new version of the software and any modifications to previous customizations, but also for the underlying database — and potentially new hardware, as well. Retesting and updating integrations with other enterprise applications is another substantial chore, as is the ongoing process of administering patches and other updates.
Migrating to Oracle Cloud Is Best for Most Organizations
Oracle has invested heavily in its Cloud offerings, and the fruits of that investment are clear. Oracle ERP Cloud is easier and quicker to roll out than on-premises EBS 12.2, plus the implementation costs are lower, whether you consider initial deployment or ongoing maintenance and support.
Because it's delivered online, Oracle ERP Cloud is also right at home on any device anywhere — a consideration that has only become more important as a huge part of the workforce has shifted to working remotely.
Given that it receives continual software updates automatically, Oracle ERP Cloud also relieves some of the burdens on your IT team. Instead of working through frequent and tedious manual updates, your team can give their attention to more high-value projects.
Overall, Oracle ERP Cloud enables greater innovation and scalability, allowing your organization to implement new functionality faster and with a lower cost of ownership. Beyond that, it has a streamlined, user-friendly interface that makes it easier for your people to get their jobs done, while reducing change management and training issues for the organization.
A few customers using Oracle EBS still have specific concerns that will keep them using on-premises deployments for a little longer. Everyone else should take a hard look at moving to Oracle ERP Cloud sooner than later.
Choosing the Right Partner for Your Oracle Cloud Migration
As seen above, migrating to Oracle ERP Cloud leads to better performance and security, more flexible access for your end users, fewer demands on your IT team, more timely upgrades, and a lower total cost of ownership (TCO). In the bigger picture, it increases the overall effectiveness and ROI of your ERP investment.
AST has been helping clients get the most out of Oracle EBS for more than 25 years. As a pioneer in deploying Oracle Cloud solutions, AST works with each customer to carefully preserve what already works, while improving what doesn't. Its expert resources and reliable, precise approach enable a highly customized process redesign for every project — one proven to speed up successful Oracle ERP Cloud implementations.
Learn about TranscendTM – AST's proprietary solution to migrate Oracle EBS to Oracle Cloud Applications.