The Machine Learning, AI Imperative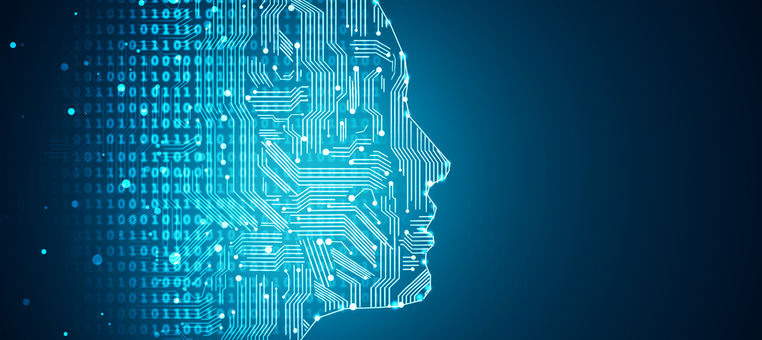 Machine Learning and AI – the dynamic duo of digital transformation
Machine learning (ML) and artificial intelligence (AI) are the fast-moving digital darlings putting a real-world scare into CIOs and business leaders struggling to stay ahead of the competition in today's highly disruptive business climate.
Although they are often used interchangeably, machine learning and artificial intelligence are slightly different. While artificial intelligence is the broad concept of machines being able to execute tasks in a way that we would consider "smart", machine learning, more specifically, is the algorithmic power that makes AI possible.
First defined in 1959 by Arthur Samuel as a "field of study that gives computers the ability to learn without being explicitly programmed," machine learning (and subsequent AI applications) is quickly gaining traction as speed, agility, responsiveness, automation and personalization emerge as 'must haves' in today's hyper-competitive business climate.
The games we play (and the machines that beat us)
Machine learning and AI grew up and matured in the world of gaming — pitting computational power and algorithmic mastery against the best human players up for the challenge of taking on a machine. It may have taken decades, but machines eventually asserted their dominance.
In 1997, IBM's Big Blue defeated chess master Garry Gasparov; In 2011 IBM Watson defeated two of Jeopardy's greatest champions; and most recently, Google's AlphaGo bested reigning champ Lee Sedol in the game of GO, a 2,500-year-old game that's exponentially more complex than chess and, from the human perspective, requires intuition as well as calculation to execute a winning strategy.
Machine learning/AI owes its current prowess to gaming in a literal sense. The holy grail of computer science has always been to create intelligent machines that can perceive the world as we do, understand our language, and learn from examples.
In a breakthrough driven by gaming, large-scale use of Graphic Processing Units (GPUs) quickly gave rise to deep learning algorithms. Together with quantum leaps in computing power, multi-core architectures, in-memory databases, and of course, big data (growing exponentially via IoT), extremely efficient implementations of machine learning/AI algorithms are rapidly becoming the newest new thing in enterprise applications.
Machine Learning/AI in business – a digital imperative
Machine learning and AI technologies have made impressive strides in recent years, and thanks to platforms such as cloud, ML/AI capabilities are now widely available to organizations of all types and sizes.
Examples of machine learning and AI abound in today's customer-centric world — from recommendation engines built into Amazon and Netflix services, to the facial recognition capabilities of Facebook, to personal digital assistants in smartphones. Systems designed to intelligently trade stocks, detect fraud and autonomously drive vehicles are also examples of applied ML/AI. The list grows daily…
Today, ML/AI is being embedded into a range of applications and functions, from supply chain and manufacturing applications to ERP, finance, procurement, human capital management, and customer experience applications for sales, service, marketing and commerce. The impact is nothing less than transformative as ML/AI -driven applications unearth rich business insight and create greater efficiencies across the entire organization.
As organizations race to step up their predictive and prescriptive analytic capabilities, embedding ML/AI into business applications will be a major focus in the years ahead. In fact, Gartner predicts that machine learning/AI will be in almost every new software product by 2020. Moreover, according to Gartner, ML/AI will be a top-five investment priority for more than 30% of CIOs by 2020.
Check out these expert predictions and insights into the impact machine learning and AI (sometimes referred to as cognitive computing) will have on business:
Oracle – bringing intelligence to an enterprise app near you
While all enterprise software vendors are testing the ML/AI waters, none have done so as aggressively and extensively as Oracle. The company is quickly differentiating itself from other cloud providers by offering a complete suite of platform services and cloud applications that take advantage of the great strides made in recent years in machine learning and AI.
Made up of three components right now, Connected IoT, Adaptive Intelligent Apps, and Infinity, Oracle's ML/AI strategy has woven ML and AI into a number of its offerings, including its security cloud, its autonomous database and, most recently, its wider cloud platform, clearly positioning ML/AI as a core focus of the company.
The Oracle Autonomous Data Warehouse Cloud, which can run in Oracle's cloud or on-premises through the Cloud at Customer offering, leverages artificial intelligence and machine learning to patch, tune and update itself with no human intervention. The self-driving, self-securing, and self-repairing data warehouse automates security processes as it keeps the critical infrastructure running smoothly and efficiently, preventing human mistakes while saving time and money. The ML/AI-powered solution allows Oracle to offer an SLA guaranteeing 99.995 percent uptime, which includes time spent upgrading, patching and tuning the system.
In October 2017, Oracle introduced Oracle Adaptive Intelligent Apps for finance, HR, supply chain, manufacturing, commerce, customer service, marketing, and sales professionals.
In April at its Modern Customer Experience event in Chicago, Oracle launched its Infinity and Oracle CX Audience solution as part of the Oracle Marketing Cloud, enabling marketers to build deeper, more profitable customer relationships by eliminating data silos and providing real-time insights into rich behavioral data. By applying ML/AI to customer acquisition and search, Infinity and Oracle CX Audience help brands anticipate and connect on multiple levels with customers in the active process of making a purchase. Customer service introductions include a new virtual assistant and video chat capabilities designed to get customers the right answer faster in a variety of service modes.
Announced at the Oracle HCM World 2018 conference, an update to the Oracle HCM Cloud solution takes advantage of machine learning algorithms and other forms of artificial intelligence to automate tasks and identify potential recruits.
The Oracle AI Platform Cloud Service provides machine learning practitioners and data scientists with a simple and fast way to set up a complete environment for work on machine learning in the cloud. The platform includes pre-installed tools necessary for work on machine learning, such as common machine learning frameworks for building and training advanced ML models. For experimenting with new algorithms, the platform provides easy access to existing data sources as well as popular AI libraries and access to best-in-breed GPUs for accelerated training.
Partners needed to unlock ML/AI potential across industries
The potential for ML/AI applications in the enterprise is boundless and extends to all industries: predictive maintenance or condition monitoring in manufacturing; inventory planning, recommendations, and upsell/cross-channel marketing in retail; alerts, diagnostics, proactive management in healthcare; aircraft maintenance and scheduling, customer-complaint resolution and dynamic pricing in travel & hospitality; risk analytics, fraud detection, customer segmentation in financial services; smart grid management and power-usage analytics in energy & utilities…
Given the literally limitless potential for ML, only by tapping its expansive partner ecosystem can Oracle hope to drive adoption of this category among its global customers.
AST works with Oracle customers to ensure that their ML/AI strategy is, first and foremost, customer-driven and application-led — starting with a business problem (or opportunity) and solutioning appropriate ML/AI services and supporting technologies in a sensible, pragmatic approach that spurs ideation and accelerates application development in a rapidly emerging field that is literally boundless.
Contact AST today to learn how our Oracle Cloud experts can help your organization embark on or accelerate its machine learning/AI journey.