Why CFOs are Falling in Love with Oracle CPQ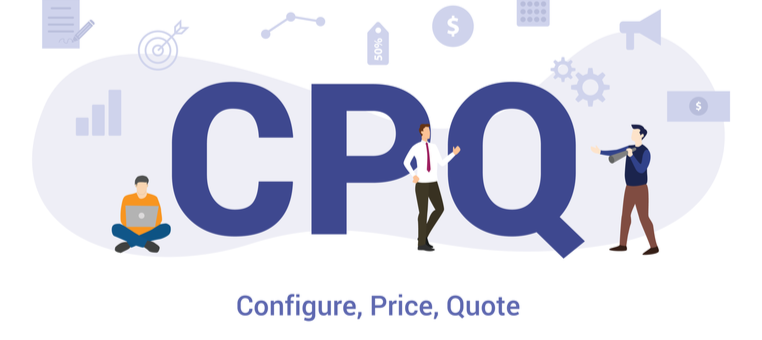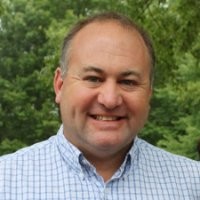 CFOs are far more than financiers these days. According to consulting giant Accenture, they are now "architects of business value." Accenture says 88% of CFOs have embraced this role by rolling out metrics to step up their influence over business value. 
Just as architects need the proper tools to effectively do their jobs, so, too, do CFOs. More and more CFOs are turning to tools like Oracle CPQ to engineer positive metric-driven change in their organizations.
Oracle CPQ (which stands for Configure, Price, Quote) enables CFOs at enterprise and midsize companies to get a much better handle on pricing, discounting, contracting, and revenue projections by streamlining the complete opportunity-to-quote-to-order process. In addition, CPQ can help an organization keep up with financial compliance, such as Sarbanes-Oxley.
Oracle CPQ eases several key pain points for CFOs, such as inaccurate forecasts, manual processes, uneven discounting practices, and pricing errors. Benefits of Oracle CPQ for CFOs include the ability to:
Review actionable reports that give a broad overview of the customer lifecycle.
Align pricing and discounting activities with company strategies. Among other things, this helps prevent erosion of profit margins by providing the most up-to-date pricing and discounting guidance for sales staff. "CPQ software can provide a built-in incentive to salespeople to maximize profitability by not requiring approvals for sales involving limited discounts." (Ventana Research)
Rely on built-in AI tools to improve decision-making about pricing. These tools include stoplight-colored bars (green, yellow, and red) that give visual cues to sales representatives when they're making decisions about pricing.
Gain insight into workflows. Oracle CPQ automates approvals with workflows that include every user group involved in the quoting process, including finance, legal, and sales.
Let enterprise resource planning (ERP) teams focus on optimizing processes such as managing orders, invoices, and payments.
Maximize margins by bolstering best sales practices, including upsell and cross-sell opportunities.
Standardize quoting and contracts to collect solid sales metrics that can bolster forecasting.
Generate accurate quotes for analysis of forecasts and margins.
Integrate Oracle CPQ with various financial systems.
For CFOs, perhaps the No. 1 overarching benefit of Oracle CPQ is that it drives analytics, which increasingly are at the heart of CFOs' everyday work. These analytics help users such as B2B manufacturers that have a big customer base, a large number of transactions, and volatility in costs and pricing.
You don't have to take our word for the value of Oracle CPQ. In 2020, software reviewer G2 named Oracle CPQ one of the five best CPQ software products on the market. Meanwhile, marketing software company HubSpot points out Oracle CPQ's emphasis on guidance and simplicity, offering "effective, straightforward steps to identify customer needs and relevant product offerings", and using automation to generate accurate real-time pricing.
No matter who the user is, Oracle CPQ replicates the "Amazon experience" — a speedy, customized experience for each customer.
"B2B buyers have come to expect better commerce experiences when they purchase products and services online. As a result, many B2B organizations have turned to CPQ applications to automate their sales processes while also delivering self-service product configuration, quoting, pricing and checkout," says Jordan Jewell, research manager for the digital commerce program at research firm IDC.
Metrics reinforce the value of the "Amazon experience" for Oracle CPQ customers, showing that it:
Delivers a 30% reduction in quote-cycle time.
Cuts operating costs by as much as 5%.
Decreases selling, general, and administration (SG&A) expenses by 10% to 20%.
Improves an organization's overall bottom line by 2%.
Research published by Aberdeen Group demonstrates similar results from implementation of CPQ software. For instance, the research shows users of CPQ enjoy 2.6 times more efficiency in reduction of sales quote errors than non-users, a 12% decrease in operating costs, and a 30% more effective response to RFPs (requests for proposals).
Bottom line: Oracle CPQ is capable of boosting your organization's revenue stream within a one-year period, and it empowers you and other CFOs to be proactive rather than reactive. Spreadsheets simply don't permit this level of in-depth financial management.
And while technology once may not have been under a CFO's purview, Accenture research shows that 76% of CFOs have a final say in the future of technology like Oracle CPQ in the enterprise.
"While controlling costs is a traditional responsibility of the CFO, that alone is no longer enough. He or she must step up to a leadership role, supporting more effective pricing strategies and practices," Ventana Research says. "Leadership by the CFO is necessary because of the change-management aspects of adopting a new approach to pricing and because of the impact that a new approach to pricing can have on the company's profitability and financial position."