Business-process Focus & ROI Drive SaaS Adoption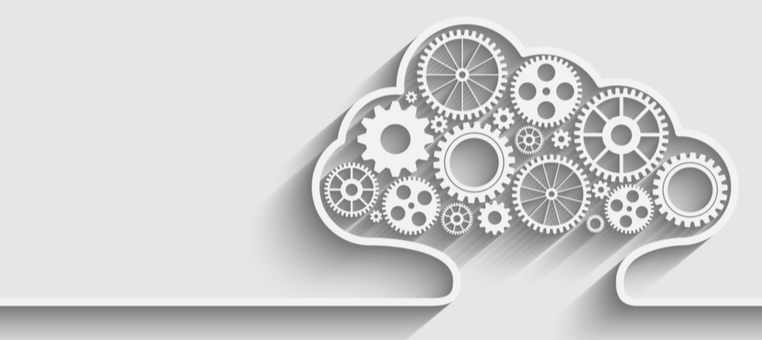 Why business process focus is key
While the digital transformation space continues to evolve rapidly, the guiding principles remain constant: reduce costs, drive efficiencies, and improve the customer experience. Why are so many organizations struggling to get underway or make significant progress with their digital plans? As digital transformation encompasses more and more parts of the business, the answers to "where to begin?" and "what next?" grow increasingly vague.
Turns out, the age-old "business process" affords the best focal point for grounding and growing digital transformation initiatives. In fact, re-imagining business processes — from the customer to the core — against the backdrop of Oracle Cloud Applications brings into clear relief where best to begin and how best to continue your digital transformation journey.
Too often, business processes are predominantly viewed in terms of their internal functions in a business. The truth is, the foundation of core business processes – Order to Cash, Procure to Pay, Plan to Produce, Request to Service, as well as processes driving CRM, HR/HCM, and Finance – must be in place for a business to achieve its growth objectives. These are foundational to a company's ability to service its customers.
As the engines of work activity, business processes are essential to transformation. They move workers forward in their daily jobs, help propel strategic initiatives, and perhaps most importantly, provide the framework to make and implement business decisions.
Companies today are burdened by siloed, difficult-to-use business systems that complicate processes and hamper operations. According to market research firm IDC, companies lose 20%-30% in revenue every year due to process inefficiencies.
Process improvement is the perfect catalyst for digital transformation; as you identify gaps in the performance of key processes, you will begin to uncover the specific ways that Oracle Cloud Applications drive dramatic, measurable process performance and process efficiency gains.
For these reasons and more, AST strongly advises our clients to hitch their digital transformation initiatives to the business-process workhorse, and migrate to the cloud as quickly as possible the core enterprise applications that drive these processes.
Understanding the Oracle Cloud advantages
As the primary driver for cloud adoption shifts from economics to innovation, leading-edge companies are stepping up their investments in cloud-delivered SaaS applications to accelerate digital transformation and lay the foundation for re-imagined business processes and new competitive offerings.
Oracle Cloud Applications provide many distinct advantages, including the following:
Fully integrated and purpose-built for the cloud
Oracle started rewriting all of its on-premise applications for the cloud a dozen years ago and officially entered the public cloud space with the launch of Oracle ERP Cloud and Cloud HCM products in 2012. Today, after years of intense work and significant investment, Oracle is the only vendor providing a fully-integrated stack that is purpose-built for the cloud. Everything from the infrastructure through the database to the application tier is built specifically for the cloud and with the aim of working together, seamlessly, delivering unmatched security, performance, and cost savings.
Today, with complete SaaS application suites for ERP, HCM, and CX, Oracle has more cloud applications with more features than any other enterprise application provider – cloud or on premises. The company continues to innovate, at both the application and infrastructure levels.
Built-in, industry-specific best practices
Oracle Cloud Applications have been built on best practices and leading methodologies across different industries. These built-in business processes deliver proven value and help usher in change. Clients can utilize processes available within the SaaS application rather than wasting time and money trying to map the SaaS application to existing, dated processes (which usually result in costly customizations).
Gen 2 Cloud – A whole new level of power and performance
Oracle's modern, second-generation cloud is built and optimized specifically to help enterprises run their most demanding workloads. Generation 2 Cloud is built to run Oracle Autonomous Database – the industry's first and only self-driving database. With its unique architecture and capabilities, Oracle Cloud delivers unmatched security, performance, and cost savings.
Oracle Cloud Applications are upgraded quarterly at no additional cost. While the upgrade and the associated functionality are available per the defined schedule, the client has a choice whether or not to implement the new functionality and the associated process improvements. This helps to continuously improve internal processes and utilize the latest technology available without having to go through costly upgrade cycles that were previously undertaken only as needed (usually because the on-premise version was being de-supported).
Intelligent applications – ML & analytics built in
According to an in-depth study conducted by Harvard Business Review, an overwhelming 86% of the 746 business managers surveyed feel their business processes and related decision making have become so complex as to hinder their ability to grow in a digital economy.
Recognizing the impact of complex external and internal influences on decision making in organizations, Oracle is investing heavily on embedding machine learning (ML), analytics, and other emerging technologies into its cloud applications to unleash the full value of data stored in those applications.
For example, by applying machine learning to the existing data, applications become recommendation engines that continually suggest the best next steps and, ultimately, improve how those apps (and the people who rely on them) perform in a company.
On the analytics front, Oracle Cloud Applications come loaded with new embedded analytics capabilities, process automation features, simulation and prediction tools, and numerous other tools that can help you get actionable insights faster, streamline your business, and make more effective decisions at all levels.
Proven – Oracle leads in SaaS applications
According to Oracle Executive Chairman and Chief Technology Officer Larry Ellison, as reported in Forbes, Oracle is presently the #1 provider of cloud-native ERP and human resources apps and the #2 provider of cloud-native customer experience (CX—sales, marketing, customer service, and commerce) apps, and has more than 31,000 cloud application customers in total. As reported in ZDNet, Oracle expects that roughly 80% of its 400,000+ customers will embrace cloud in the next decade.
AST – Oracle Cloud Leader
AST has made significant investments in becoming an Oracle Cloud leader. With over 25 years of implementing technology solutions across multiple industries, AST has led numerous companies through successful SaaS implementations. AST has been an Oracle services partner since our founding in 1995, and more than 90% of our workforce is cloud certified. With more than 300 successfully completed Oracle cloud projects under our belt, AST is proud to be a trusted partner helping our customers navigate the transition to the cloud — from development of a cloud strategy and framework, to full implementation and, ultimately, to post-deployment support and managed services.
Contact AST today to learn how our Oracle Cloud experts can help your organization embark on or accelerate your cloud migration journey.