Oracle's Dynamic Duo: Autonomous Analytics and Data Warehousing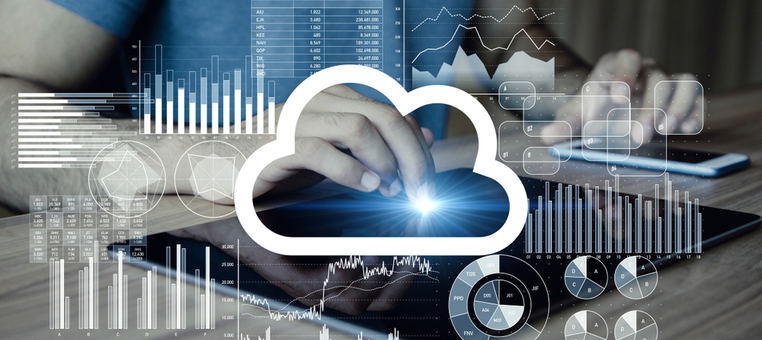 (Analytics) power to your people
The era of digital transformation currently underway underscores the essential and indisputable role disruptive technology now plays in business success. While digital excellence equates to the masterful utilization of cloud, mobile, social, and big data technologies across all areas of business, an exclusive focus on technology misses the very heart of what digital is meant to transform.
At its core, digital transformation is about putting people first. More specifically, it's about capitalizing on the relationship between technology and people, leveraging disruptive technologies to close the gap between technological capability and human desire.
Analytics has always been about getting the right information to the right people at the right time. But as data volumes grow and timeframes for making decisions shorten, the importance of self-service analytics has never been more vital. Moreover, the demand for augmented analytics has skyrocketed – machine generated visuals, natural language generation, and data enrichment features are a must.
To more fully deliver on their promises, today's analytics deployments must be driven by business users, include a wealth of intuitive, easy-to-use-tools, offer augmented insights, extend to mobile devices, and empower a greater of number of business users to access, model, and analyze data from across the enterprise — without having to ask for IT support.
Regardless of your industry, or whether your data volume is measured in terabytes or petabytes, if you're not aggressively exploring options that empower all business users to mine and analyze this valuable data to guide your business strategy, you're most likely falling behind the competitive curve.
Data warehouse in the cloud – a dream come true for analytics
Just a few years ago, on-premise was by far the dominant model for deploying business analytics software. Fast-forward to today, and adoption of cloud analytics is rapidly taking hold.
The obvious reason for the strong growth in cloud analytics is quicker time-to-value, lower technology, maintenance, and administration costs, and elasticity.
Most importantly, cloud analytics fosters pervasive use of analytics by more people throughout your organization, and while the monetary gain of pervasive analytics might be difficult to measure, more people making better, faster, data-driven decisions is a vital component of success that none would argue against.
In addition, moving analytics to the cloud satisfies scalability and performance requirements, makes it easier to incorporate new and improved user interfaces, enables faster and more efficient information sharing, eases integration of data from other sources, and dramatically speeds up development cycles for new analytic applications.
Today's IT landscape has become increasingly complex and costly, with companies investing millions of dollars designing, implementing, and maintaining multiple databases, data-marts, and enterprise data warehouses to accommodate ever-increasing data volume generated by multiple ERP instances, numerous business applications (CRM, SRM, SCM, etc.), and the deluge of unstructured data from social media, web traffic, IoT, and other sources now streaming into enterprises.
Traditional on-premise databases and their massive disk farms are costly CPU hogs that pose daunting power and cooling challenges. Moreover, relational database management systems (RDBMS) are woefully inadequate for meeting today's big data analytics and business reporting needs. While good at storing persistent, structured data, traditional RDBMS fail when it comes to quickly analyzing massive quantities of structured and unstructured data to inform critical, timely business decisions. In short, they take too long and consume too many computing resources.
The days of (latent) IT production reports pushed out to managers are quickly coming to an end. No one wants to wait for time-consuming batch processing when far too compelling are the advantages of real-time, fact-based decision-making capabilities powered by intuitive, self-service analytical tools in the hands of marketing, sales, supply chain management, manufacturing, engineering, risk management, finance, HR, frontline workers, and line-of-business pros.
The increased need for quick business decisions has heightened the importance of business intelligence and real-time data analytics dramatically, both of which are increasingly dependent on advanced cloud-based data warehousing solutions.
The cloud data warehouse is a new and fundamentally different technology offering. Top drivers for adoption include cost savings and markedly faster and easier provisioning, administration, and monitoring. The increase in need for a dedicated storage system for the surge in volume (and variety) of data, the rise in demand for column-oriented data warehouse solutions to perform advanced analytics, the need for low-latency, real-time viewing, and required analytics on operational data are additional major factors that are driving global cloud data warehousing market growth.
Cloud-based data warehouses enable organizations to get a comprehensive view of their customer transactions and data, allowing various teams across the organization to quickly sort information and analyze it to drive customer engagement initiatives. With data stored in a single repository, organizations can easily ensure the privacy and security of their customer and transactional data, reducing the risks associated with failure to comply with various industry regulations and compliance requirements.
Most importantly, the cloud data warehouse is an elastic resource. You can scale it up and down (or turn it on and off), as needed. The cloud data warehouse also delivers rapid time-to-value: subscribers can be up and running in weeks, instead of months or years as with on-premise DW projects.
Oracle, AST deliver on autonomous analytics & data warehousing in the cloud
Building on the world's first "self-driving" database, Oracle Autonomous Data Warehouse Cloud is revolutionizing how data is managed. This ground-breaking Oracle technology automates management to deliver unprecedented availability, performance, and security—at a significantly lower cost.
Oracle Autonomous Data Warehouse Cloud offers total automation based on machine learning and eliminates human labor, human error, and manual tuning. No more need for indexes and partitions – it does it all for you! The Autonomous Data Warehouse Cloud helps IT and businesses work together to meet the evolving needs of their business, and support any key function of the organization.
One incredibly powerful use of Autonomous Data Warehouse Cloud is Oracle Autonomous Analytics Cloud (OAAC). Oracle Autonomous Data Warehouse Cloud, paired with the power of Oracle Analytics Cloud enables fast access to a sophisticated set of analytics that empowers businesses to quickly extract data insights and make critical decisions in real time.
OAAC supports any data type, source, and size, and is a unified platform that allows you to take in any data, easily store it, and rapidly process it to deliver valuable insights within your analytics layer.
OAAC combines all analytics capabilities — including planning, predictive analytics, reporting, and business intelligence (BI) — in a single SaaS solution. Users can take advantage of a modern, intuitive user experience and save time by planning, analyzing, predicting, and collaborating in context. As a true SaaS solution, OAAC offers scalability, accommodating everything from small, nimble departmental deployments to global implementations.
Topping the list of the many significant benefits of advanced analytics are customer intimacy, faster, smarter decision-making, greater productivity, and sustained competitive advantage. However, the prerequisites to achieving big-data analytics are formidable — from ensuring data quality and seamless systems integration, to securing customer data, extending analytics throughout the enterprise, and incorporating the latest advances in machine learning, AI, and IoT.
The depth, breadth, and flexibility of AST's Oracle-based Analytics and Data Warehouse offerings, combined with our extensive cloud expertise and systems integration capabilities, enables customers of all sizes and across diverse industries to embark upon or accelerate their cloud analytics journeys.
At AST, we are committed to helping our customers unlock the potential of their data – wherever it resides, and make better, faster, more-informed decisions throughout their organizations.
In working toward this goal with our customers, we leverage the latest cloud, mobile, and data-visualization technologies, along with present and future Oracle-based Analytics and Data Warehousing solutions, and increasingly hybrid (on-premise + cloud) delivery models.

When it comes to meeting the analytics needs of our customers, AST's overarching goal is three-fold: make analytics more affordable; make analytics more efficient and easier to use; and extend the reach of analytics to more business users throughout the enterprise.
Contact AST today to learn how our Oracle Cloud experts can help your organization unlock big value from today's big data.