CIOs Grow in Power and Pay with Digital Success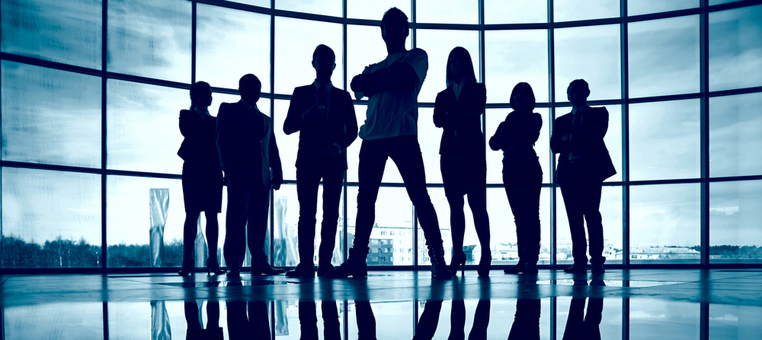 The CIO's evolving role
Historically, IT teams and the CIOs who lead them focused on providing products and services in support of business operations. In this capacity, the CIO's role primarily focused on keeping the lights on and keeping costs down. With digital technology transforming and disrupting industries in equal measure, it is no great surprise that the roles of IT and the CIO are evolving at a rapid clip – from information to innovation, business enablers to business drivers, backend support to customer-facing solutions providers, and cost center to profit center.
A recent survey of 400+ CIOs conducted by Forbes Insights illustrates just how dramatically their roles, responsibilities, and aspirations have changed:
Over four out of five CIOs believe their role has increased in importance over the last five years.
Five years ago, CIOs believed their most important skill was technology know-how. Today, they believe it is contributing to corporate strategy.
40% of CIOs say their function will be essential to successfully formulating customer-facing solutions, creating global capabilities, developing new revenue-earning opportunities, and fostering innovation within their companies.
70% of CIOs believe technology trends are increasing the chances of the CIO becoming the CEO.
CIOs lead the digital charge (and are rewarded for success)
Gartner reports that digital initiatives have reached a tipping point, with 49% of CIOs reporting that their enterprises have already changed their business models or are in the process of changing them. In connection to this, CIOs expect their IT budgets to grow by 2.9% in 2019, according to the research firm. According to Deloitte's 2018 Global CIO survey, 40% of CIOs say they lead digital strategy.
Today's heightened competition is in large part the result of digital disruption. Survival and growth hinge on digital success. According to a recent IDC survey, some 43% of organizations expect digital business to drive revenue growth.
As such, boards now view the CIO as a strategic leader, one who can identify blind spots where digital disruption poses a threat and orchestrate transformation where digital business presents an opportunity.
As the stakes increase for a business to become agile, go mobile, move to the cloud, focus on actionable intelligence, and create an innovation-driven culture, etc., so does the pay for CIOs who can deliver on these fronts.
Kim Nash of the Wall Street Journal reports that with demands for digital change, CIO pay jumped 37% between 2015 and 2017. Average compensation for a Fortune 500 CIO is $2.6 million, up from $1.9 million in 2015, the analysis shows. All signs indicate successful CIOs will continue to accrue significant financial gains.
While the digital laggards are flirting with death-by-disruption, digital leaders stand to reap significant gains. Leading digital companies generate better gross margins, better earnings, and better net income than organizations in the bottom quarter of digital adopters. According to a Harvard Business School study, as reported in CIO, digital leaders post a three-year average gross margin of 55%, compared to just 37% for digital laggards.
3 keys to CIO-led digital success
Given the urgency, complexity, and skills shortage surrounding digital business, CIOs across industries are looking to services providers with the requisite expertise, experience, and resources to guide their transformation strategies.
To help ensure CIOs make the right choice when selecting a transformation partner, we strongly suggest vetting candidates against the following three key competencies:
1. A focus on value with demonstrable quick wins
It is perhaps the vast scope of disruptive technologies – cloud, mobile, social, big-data analytics – coupled with their ubiquitous play throughout business that tempts some CIOs to attempt a massive digital transformation that takes years and millions of dollars.
However, CIOs need not break their budgets, or risk their necks, to achieve digital business success. In fact, at AST, we advise our CIO customers to steer clear of comprehensive, bet-the-company, business model redesigns. Move quickly? Yes. Move strategically? Absolutely. But we advise doing so in a more focused manner that targets immediate threats and/or opportunities and delivers meaningful, measurable results quickly and continually, and with minimal disruption.
AST is champion of the quick win. The term is both eponymous and air tight – a rapid, non-disruptive deployment that yields immediate and meaningful business value. A clear-cut win for the business. Fast. Decisive. Definitive.
With a quick win, the business value of a transformation initiative is either there, measurable and significant – or it's not. There is no in-between, and ties don't make the cut. With quick wins, the onus is on service providers to rapidly deliver solutions that immediately deliver value. Period.
We advise CIOs to select a core business process and the applications that power it. Re-imagine this business process, end-to-end, against the backdrop of digital transformation. Redesign the business process leveraging cloud, mobile, and big data technologies to achieve measurable and meaningful business results. Repeat quick win.
2. Integration expertise is an absolute must
The promise of digital transformation is simplicity. However, in order to transform, businesses must overcome complexity. Taking advantage of the latest advancements in cloud, mobile, big data, Blockchain, IoT, ML, and AI technologies demands seamless integration and orchestration across a vast ecosystem of software, hardware, mobile devices, datacenters, and networks.
Digital success for customers hinges on third-party services providers with the specialized experience, resources, methodology, and end-to-end integration expertise needed to transform today's complexity into tomorrow's digital mastery.
At AST, we understand that proven systems integration experience and the ability to wrest strategy and value from complexity is vital. AST helps organizations address integration challenges with a comprehensive approach to digital transformation that puts integration first.
3. Security, security, security
High profile breaches at household-name companies have catapulted data security to the top of the CIO worry list. Securing on-premise servers, networks, applications, and systems is difficult enough. Today, however, increasing use of the cloud, ubiquitous mobility, emerging trends, and technologies such as Internet of Things (IoT), Bring-Your-Own-Application (BYOA), and Bring-Your-Own-Device (BYOD) make security infinitely more challenging and complex.
Overwhelmed by the proliferation of attacks and attack vectors, confused by the array of vendor security solutions, and stymied by their inability to find and hire security experts, CIOs across industries are turning to third-party service providers such as AST for answers and peace of mind.
A well-functioning security operations center (SOC) is vital in today's perilous digital climate. At the core, a successful SOC is a strong foundation for operational excellence driven by well-designed and executed processes, strong governance, capable individuals, and a constant drive for continuous improvement to stay ahead of the cyber adversaries. A good SOC is one that supports business objectives and effectively improves a company's risk posture. A truly effective SOC is one that provides a safe environment for the business to deliver on its core objectives in line with its strategic direction and vision.
Contact AST today to learn how our digital business experts can help your organization's transformation strategy while growing your CIO stature in power and pay.