Virtual CPQ – A 'Must-have' for Manufacturers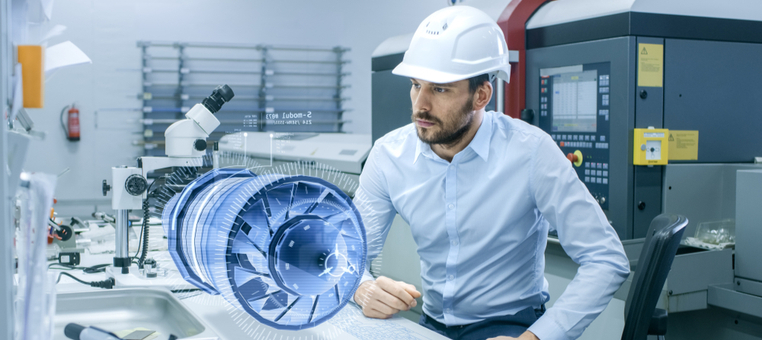 CPQ comes of age in the cloud
Configure, Price, Quote, or CPQ, is software that helps companies quickly generate quotes for the right products and services, with accurate pricing, for customers. By doing so, CPQ is a win-win-win for sales pros, customers, and businesses.
With CPQ, sales reps (or resellers) can create highly accurate quotes quickly with no delays that can be converted to orders with no errors. Customers benefit from CPQ by purchasing the correct product(s) at the optimal volume/combination with the most accurate pricing, ensuring they receive the best-possible deal. Companies that invest in CPQ increase sales, reduce cost of selling, improve customer experiences, speed time-to-market, and streamline the quote-to-cash process.
The cloud is key to every conceivable CPQ-related benefit, but SaaS delivery is especially vital to CPQ's ability to scale globally, integrate seamlessly with multiple enterprise applications, and extend smoothly to mobile devices, all while ensuring security and addressing total-cost-of-ownership (TCO) issues. Thanks to advanced analytics, machine learning, and artificial intelligence, cloud-based CPQ systems are becoming infinitely smarter and more agile.
Given CPQ's progress and proven capabilities, it is no surprise that the CPQ market is booming. Gartner estimates that market revenue for configure, price, quote software was approximately $878 million in 2016, with growth of 20% per year expected through 2020, according to the research firm.
CPQ gets personal with virtual touch
CPQ has come of age in the cloud. Today, however, by way of configurators infused with virtual reality, CPQ delivers on its full promise.
Recent trends—including declining costs of headsets, improving bandwidth, and cloud computing—are converging to make it feasible for organizations across industries to create and deliver immersive digital experiences that solve real-world problems. Today, virtually every industry (no pun intended) is investing in VR, including ecommerce, healthcare, travel, manufacturing, and real estate, to name a few.
It is important to keep in mind that there are varying 'degrees' of VR, such as augmented reality (AR) and mixed reality (MR). AR provides a view of a physical, real-world environment whose elements are augmented—typically using a mobile device (smartphone, tablet, etc.). MR is the merging of real and virtual worlds to produce new environments and visualizations where physical and digital objects co-exist and interact in real time.
Today's fast-paced digital world has given birth to new consumer expectations for a fast, easy, and personalized buying experience. Virtual CPQ empowers organizations to utilize 2D, 3D, Augmented Reality (AR), and Virtual Reality (VR)-based configurators across all their selling and service channels. Beyond the 'gee-wiz' factor and novelty buzz, VR provides an engagement-building, sensory-rich experience for customers.
According to MarketsandMarkets, the product configuration market is expected to grow from $1.29 billion in 2016 to $2.04 billion by 2021, at a CAGR of 11.0%.
Manufacturers shine with virtual CPQ
According to Manufacturing Institute, the manufacturing industry in North America alone is valued at more than $2.18 trillion.
CPQ's sweet spot has always been high-dollar, high-value, highly-customizable products or services. Purveyors of such products and services, particularly manufacturers, have long since embraced CPQ. Now, with the advent of virtual configurators, CPQ has achieved 'must-have' status for manufacturers.
Most importantly, by placing engaging, easy-to-use configurators directly into your customers' hands, virtual CPQ strengthens the customer relationship, empowering them to design products with accurate pricing that fit their precise needs.
In addition to virtual configurators, features like digital assistants, guided selling, price optimization, and dynamic quote generation positively impact sales team effectiveness and customer satisfaction.
Lastly, a cloud-delivered virtual CPQ solution touches various silos within a business throughout the selling cycle, making for a unified and seamless experience that satisfies customers' needs and expectations, eliminates errors, reduces sales cycles, drives supply chain efficiency, and grows revenue.
Virtual CPQ not only allows for easy selection of features and options, but performs calculations and presents specific choices, based on the parameters entered by the user and AI-powered algorithms. As a result, when certain options are selected, additional or alternate options may be presented based on the engineering‐defined rules, previously entered data, and historical customer data.
As such, virtual CPQ enhances communication, increases control over production, reduces the risk of human error, and helps identify product modularity, especially for manufacturing with high design complexity.
Most importantly, virtual CPQ enables quick response manufacturing (i.e., shortening the order-to-ship time from days or weeks to hours).
As manufacturers transition from building single products in mass quantities to a more responsive, customer-driven, quick-response, mass customization model, success hinges on having the fastest fulfillment at the lowest cost and highest quality. As has always been the case, customer satisfaction is equally vital to success. Virtual CPQ delivers on both fronts, making it a 'must-have' solution for today's manufacturers.
Contact AST today to learn how our virtual CPQ experts can help your manufacturing organization improve margins, crush sales goals, and cement customer loyalty.