Have You Checked on Your Cloud (Strategy) Lately?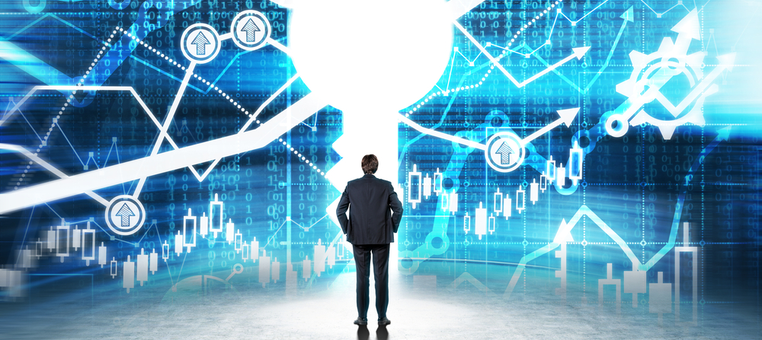 The case for (continuous) cloud assessment
If you're in business today, then you're in the cloud…to varying degrees, perhaps, but in the cloud – inextricably and forever. The truth is, many (probably most) organizations rushed into the cloud pell-mell, mistaking mandate for strategy and letting shadow IT initiatives run unchecked. Moreover, you're starting to realize (somewhat painfully) that the public cloud is not quite the cost-and-complexity panacea you had hoped it would be. Marching orders for the cloud have been issued, but you're short on talent and mired in complexity, most of which you probably inherited.
Instead of realizing the promised benefits of cloud computing (lower costs, increased flexibility, faster delivery, etc.), many organizations are burning time and resources establishing data governance, building bridges that connect their various cloud solutions, and integrating their cloud solutions with existing, core on-premise systems to facilitate faster and more-efficient process orchestration.
Migration issues, such as unexpected costs, interoperability, security gaps, unanticipated application rework, and lack of visibility and control can quickly stifle expected business outcomes. The specialized skills needed to manage today's cloud environments are in short supply. As complexity mounts, demonstrable ROI becomes increasingly elusive. The closer you get to mission-critical applications, the more hesitant you are to pull the cloud trigger.
Migrating core business applications to the cloud is the future for organizations of all sizes and across industries. However, knowing where you are going is not the same as knowing how best to get there. There are consequences for not carefully considering vital questions, such as: Where will data reside? How will multiple point cloud solutions connect to each other? Who will manage this sprawling environment? How will it serve moving forward as a value driver?
That's why continuous cloud assessment services from trusted providers such as AST are absolutely essential if you want to succeed in today's cloud-powered digital economy.
First, let's take a deeper look at the rising cost, risk, complexity, and missed opportunities of well-meaning cloud strategies gone awry…
Complexity from the start
Cloud computing has been the most exciting and disruptive force in the tech market in the last decade — and it will continue to disrupt traditional computing models through 2020 and beyond. Migrating the core applications that power your organization's vital business processes is a highly complex process, fraught with difficulties, and should not be embarked upon lightly.
Serious questions (and confusion) abound when it comes to:
Which business applications are appropriate for the cloud;
The order in which applications should be ported to the cloud;
Which applications will require redesign and which can be moved as-is to provide quick return;
Which platform is most appropriate for each business application;
What integration work will be needed to ensure that applications, systems, and processes operate well together;
What security and compliance concerns should be addressed; and
How to avoid disruption of day-to-day operations during the migration process.
On-premise apps and cloud-based apps are not apples-to-apples. Cloud workloads must be designed to run on the cloud. A thorough evaluation of the workloads and the components in the application stack is required before selecting an app for cloud migration.
Last, but not least, there's the very large question of which vendor, or vendors', cloud solution(s) you should adopt. Be certain that the cloud solutions you select are mature, proven for your business and industry, and will continue to evolve and be supported in the years ahead.
The cloud today – rising costs, lack of control, skills shortage, greater risk
According to a survey of more than 1,071 IT managers and professionals conducted by ScienceLogic (as reported in Forbes), fewer than one-third have the visibility and control they need into their cloud environments to keep things in check. In addition to security, there is concern about unnecessary and duplicated costs from unused and underused service subscriptions.
As reported by CIO Dive, optimizing cloud use is a top priority for the majority of businesses, particularly because users waste 35% of cloud spend. 
Gartner reports that by 2020, 75% of organizations will experience visible business disruptions due to skills gaps, which is an increase from less than 20% in 2016.
The majority (90%) of respondents to OpsRamp's Cloud Skills Survey report that the digital skills gap is either somewhat big, quite big, or huge. Nearly a third of respondents believe that the demand for cloud-native skills outpaces existing talent pools. Ninety-four percent (94%) of respondents found it at least "somewhat difficult" to find candidates with the right technology and business skills for driving digital innovation.
Cloud Spending Soars
There is no denying it, the cloud is here, and cloud adoption rates will continue to accelerate over the coming years. Here are some recent predictions by industry experts on cloud spending and adoption:
According to a Forrester report, clients stated that they plan to move as many as 80% of their applications to the cloud over a five-year timeframe.
Cloud computing spending grew at 4.5 times the rate of IT spending since 2009 and is expected to grow at better than 6 times the rate of IT spending through 2020, according to IDC, who also predicts that worldwide spending on public cloud computing will increase to $162B in 2020.
It's (past) time for your cloud (strategy) assessment
Given the rising costs, increasing complexity, high stakes, and talent shortage, an increasing number of businesses are looking to service providers such as AST with the requisite expertise, experience, and resources to guide their cloud migration strategy, host their applications, and provide the end-to-end managed services needed to accommodate dynamic business requirements and aggressive growth goals.
With the primary driver for cloud adoption shifting from economics to innovation, leading-edge companies are stepping up their investments in cloud assessment services to accelerate their digital transformation and lay the foundation for re-imagined business processes and new competitive offerings.
At AST, we always start with a comprehensive, holistic examination of your entire IT landscape. In tandem with this process, we carefully note the state of your current cloud services, data architecture, integration challenges, security/compliance soundness, reliance on fragmented legacy systems, disconnected, manual processes, and the existing level of interaction between departments, business units, and strategic partners.
After careful analysis and utilizing our proprietary Cloud Assessment Framework, we design a detailed and strategic cloud action plan designed to achieve your unique business needs and goals, both short and long term.
In addition, we work with you to build an ironclad business case that targets quick wins with rapid ROI to ensure continued buy-in for the recommended strategy.
AST's dedicated Cloud Advisory team offers the following, strategically focused cloud assessment services:
So, whether you need to get your cloud strategy rolling in the right direction or simply re-tuned for much needed cost savings, business-process efficiency gains, and ironclad security, governance, and compliance, it's always smart to engage a trusted service provider such as AST for continuous cloud assessment.
Contact AST today!