Cloud ERP Delivers M&A Value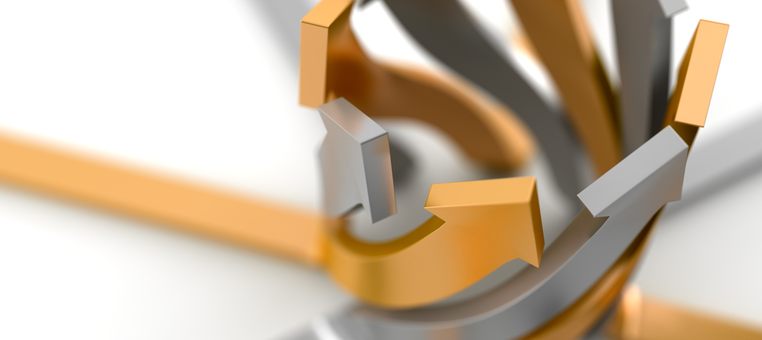 M&A stays strong through 2018
In 2015, consolidations of businesses through mergers and acquisitions hit a record, dizzying height of $4.6 trillion, as reported in Financier Worldwide.
Despite Brexit concerns and European instability, the uncertainty of a new U.S. president, tightening fiscal and immigration policies, and increasing governmental regulation, the global M&A market remained strong in 2017 with announced transaction volumes reaching $3.7 trillion — the fifth most active year on record in terms of volume, according to JP Morgan.
According to a Deloitte report, The State of the Deal: M&A Trends 2018, nearly 70% of executives at US-headquartered corporations and 76% of leaders at domestic-based private equity firms say deal flow will increase in the next 12 months. Further, according to Deloitte, there is virtually unanimous sentiment that deal size will increase, if not stay the same, compared with deals brokered in 2017.
KPMG concurs, noting that total deal value in Q1 2018 soared to just past $1 trillion and predicting a robust year of global M&A activity throughout 2018, with both appetite and capacity for transactions expected to increase over 2017.
M&A risks and the vital role of IT
While M&A activities provide a platform for growth, these complex deals come with sizable risk.
According to collated research and a recent Harvard Business Review report, the failure rate for M&A sits between 70% and 90%, as reported in BusinesReviewEurope.
An analysis of 2,500 such deals by global management consultant firm L.E.K. shows that more than 60% destroyed shareholder value, as reported in Harvard Business Review.
American Online (AOL) purchasing Time Warner for $164 billion is perhaps the greatest M&A fail in recent history, with AOL Time Warner reporting an almost $100 billion loss after just one year from the historic merger.
The success or failure of an acquisition lies in the nuts and bolts of integration. And who is expected to orchestrate this integration and unleash the full value of a merger or acquisition? Why, it's IT, of course!
Recent research from McKinsey & Company puts the importance of IT in realizing M&A value into perspective. McKinsey found that across multiple industries, it is common that more than half of the total cost synergies are related to IT, either directly, or through the role of IT as a key enabler of capturing other synergies through business process integration.
Digital transformation and the M&A imperative
The need to respond to challenges while navigating a complex and fast-changing environment makes deal-making an imperative, not just for growth but also for survival.
84% of business leaders surveyed by KPMG identified technological disruption is an important deal motivator, with companies involved in M&A being most interested in acquiring relevant technologies and responding to transformation in their industries, as well as a desire to expand their products. In 2018, according to Deloitte, technology acquisition is the new top driver of M&A pursuits.
Transformative as-a-service capabilities are enabling leading acquirers to capture and lock-in synergies at a depth and speed previously unseen in historic merger integration programs. For example, those acquirers that become leaders in identifying opportunities to deploy cloud technologies early during their screening and initial due diligence processes will find attractive acquisition opportunities beyond their tradition-bound peers.
IT poses a major risk during M&A because legacy platforms, hard-wired processes and staffing availability serve as bottlenecks for achieving the desired business objectives. To work around bottlenecks, the traditional approach to IT in M&A calls for integration (or, in the case of divestiture, separation) first, followed by transformation. Thanks to the maturation of cloud platforms and as-a-service models, the approach can now shift towards achieving transformation during the post deal planning and execution phase of the M&A process.
Today, deal value is being accelerated with an equal focus on transformation—with the cloud serving as a catalyst. Companies that grasp this fundamental shift will need to change the way they approach cloud technology. Those that do will gain a competitive advantage: speeding M&A activity, along with value realization and being more agile in enabling the business.
To be sure, the external and internal impact of digital transformation on M&A activity in the years ahead cannot be understated.
Internally, companies are investing massive amounts of money on digital technologies that close the gaps with their customers and partners, drive enterprise-wide efficiencies, and make them faster and more flexible than the competition. Migrating to a digital core and digital applications also greatly enhances a company's ability to execute on the M&A front — improving and streamlining the post-merger integration process by orders of magnitude.
Externally, companies are acquiring digital capabilities via M&A. In many cases, snatching up the digital-savvy newcomers threatening their leadership status. It is also the case that, amidst a decade-long slow-growth economy, M&A, done right, can provide a strategic platform for future growth and stave off death-by-disruption. According to EY, 37% of technology executives say digital disruption is driving their acquisition strategy.
As summed up by Jeff Liu, EY Global Technology Industry Leader, "Incumbent tech companies seek deals to accelerate mobile- and cloud-driven transformations; non-tech companies seek strategic technologies; and private equity (PE) firms seek opportunity in hidden gems overlooked by many investors."
Oracle ERP Cloud unlocks M&A value
As the backbone for most companies, ERP has become indispensable — integrating all data and processes of an organization into a unified system, driving key business processes, providing enterprise-wide reporting capabilities, and supporting decision-making at all levels. For several Fortune 500 Companies, ERP is the base foundation wherein IT acts as an enabler for business growth and profitability.
Driven by a desire to better contain the costs and complexity of ERP, as well as the need to improve flexibility and responsiveness, a growing number of businesses are looking to the cloud. General consensus among industry pundits is that cloud ERP will be the norm within 5 to 10 years.
Key benefits of migrating ERP to the cloud include:
Fast implementation time
Quick access to functionality
Capex vs. Opex. savings – reduced IT efforts and costs because both hardware and software operation and maintenance are the provider's responsibility
Flexibility due to subscription rather than licensing contracts
Cost-efficient scalability by way of "pay-what-you-use" concepts
As a direct extension of these key benefits, cloud ERP enables acquirers to capture and lock-in synergies at a depth and speed previously unseen in historic merger integration programs, accelerating deal opportunity and value.
On the flip side, for companies positioning themselves for acquisition, having Cloud ERP is an added asset when it is being evaluated as a potential target.
Oracle ERP Cloud is a complete, innovative, proven and modern suite to manage accounting, financial planning, procurement, projects, and more. Its functional breadth and depth supports organizations of all sizes and across all industries. A highly scalable architecture makes it perfect for large, complex, global, and transaction-intensive industries, and embedded analytics with role-based dashboards enable data-driven decision making at all levels. Native contextual social collaboration and mobile accessibility add to Oracle ERP Cloud's transformational power.
In addition, Oracle ERP Cloud gives customers the opportunity to easily deploy hybrid scenarios — combining on-premise and cloud solutions — for unprecedented IT flexibility and accelerated business innovation.
The hybrid cloud model is emerging as the de facto standard for enterprises today because it is uniquely suited to help businesses redesign their IT strategies in a strategically sound way that solves the cloud-migration riddle while protecting and extending existing IT investments. Equally vital, the hybrid cloud model enables businesses to execute M&A activity with far less risk and at an unprecedented scope and pace.
Business leaders increasingly are embracing flexible, two-tier, cloud-based systems that enable enterprises to keep their infrastructure while utilizing Oracle ERP Cloud for subsidiaries and international units — a popular strategy among large enterprises that have invested heavily in customizing their on-premise ERP system.
Two-tier systems also enable enterprises to extend ERP and other critical capabilities to newly acquired or divested assets during mergers, acquisitions, and divestitures — cutting deal-related costs, increasing efficiencies, and creating a strong technological foundation to support future M&A events.
Contact AST today to learn more about how our Oracle Cloud ERP experts can accelerate your digital transformation initiatives and step up your M&A game.