Every (Successful) Company is a Tech Company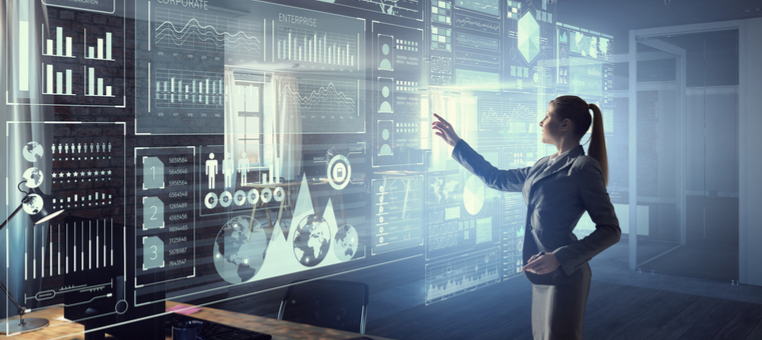 Business leaders on the confluence of business and technology
The vital role technology plays in business today is indisputable. Separating one from the other is increasingly difficult. Listen to what an industry analyst, venture capitalist and business leaders have to say about the interrelatedness of business and technology:
"[A tech company] is generally a company whose primary business is selling tech or tech services. A more nuanced definition is a company with tech or tech services as a key part of its business. It's a hard question." – Todd Berkowitz, VP of Research, Gartner
"A tech company uses technology to create an unfair advantage in terms of product uniqueness or scale or improved margins. Ask the question: Could this company exist without technology? If the answer is no, it has to be a tech company." – Greg Bettinelli, Partner, Upfront Ventures
"Information technology and business are becoming inextricably interwoven. I don't think anybody can talk meaningfully about one without talking about the other." – Bill Gates
"Every business will become a software business, build applications, use advanced analytics and provide SaaS services." – Satya Nadella, CEO of Microsoft
"If you went to bed last night as an industrial company, you're going to wake up today as an analytics software company." – Jeff Immelt, CEO of GE
"The car is becoming the ultimate technology product, and we are becoming more of an information company." – Mark Fields, CEO of Ford Motor Company
What unicorns, M&A and digital transformation have in common
New companies are finding that, in order to excel, they must initiate change in their chosen industry.  That change most often comes through clever application of technology. Unicorns are private companies valued at $1 billion or more. Not surprisingly, a new map released by CB Insights identifies 197 tech companies as the world's most valuable unicorns. Collectively, these companies are valued at approximately $679 billion and have raised approximately $142 billion in funding.
Another sign of the increasing importance of technology in business today is the growing number of technology companies acquired by non-tech companies. In 2016, the number of technology companies sold to non-tech companies surpassed those acquired by tech companies for the first time since the internet era began, according to data compiled by Bloomberg (as reported in NYT). Excluding private equity buyers, 682 tech companies were purchased by a company in an industry other than technology, while 655 were acquired by tech companies, Bloomberg's data showed. The total worth of these acquisitions was $125 billion. Just five years ago that figure was $20 billion, according to Bloomberg.
And this trend shows no sign of slowing. Fifty-one percent of Fortune 500 investments into private tech startups have come from non-tech companies in 2017 year-to-date, up from 29% in 2014, according to a new report from CB Insights, a venture capital database.  In Q1 of this year, 26% of all U.S. tech acquisitions were made by a non-tech company, according to the report.
Technologies like big-data analytics, Internet of Things (IoT), Machine Learning (ML)/Artificial Intelligence (AI), etc. have given rise to innovative ways of doing business that render old business practices ineffective. Enterprises who have been functioning in their respective domains for years are now facing an urgent need to pivot their traditional business processes to suit the needs of the modern consumer. Digital transformation is the way these organizations make this change. Stated another, equally valid way, digital transformation is how companies in real estate, finance, healthcare, manufacturing, retail or other industries that have traditionally not been recognized as technology industries transform into technology companies.
Worldwide spending on digital transformation (DX) technologies (hardware, software, and services) is expected to be nearly $1.3 trillion in 2018, an increase of 16.8% over the $1.1 trillion spent in 2017, according to IDC. By 2021, IDC predicts DX spending will nearly double to more than $2.1 trillion.
As evidenced by unicorns, M&A trends and today's digital transformation craze, technology is a key driving force in every aspect of business today.
It all starts with the cloud
There has been no greater revolution in technology since the advent of the World Wide Web than the rise of cloud computing. Information technology is fueled by innovation, and today, technological innovation in all its guises – big-data analytics, Internet of Things (IoT), Machine Learning (ML)/Artificial Intelligence (AI), robotics, blockchain, etc. – cannot be cleaved from the cloud. All these technologies require heavy computing power, storage, and IT infrastructure. Cloud computing provides these services based on a company's individual requirements.
According to Gartner, the total worldwide public cloud services market revenue (PaaS, SaaS, IaaS) is projected to grow to $411 billion in 2020, up from $260 billion in 2017.
Before digitalization, there was a clear demarcation between tech companies and non-tech companies. Today, every company, regardless of size or industry, can enhance their products or services via cloud-based technology. The beauty of cloud-based platforms and applications is their short learning curve. Plus, they have a low barrier to entry in terms of cost and seamless integration with your organization's existing IT investments.
Technological innovation is transforming business faster than we ever imagined. New application code release dates and time-to-market for new technologies are dramatically shrinking. Companies accustomed to four-year release cycles for their on-premise applications cannot keep up with the sustained innovation delivered by cloud vendors in quarterly releases.
Cloud computing saves an organization from the hassle of investing in varying IT resources by providing required computing resources, infrastructure, and platforms on the go, allowing a company to be agile and flexible.
The cloud offers a scalable service model where an enterprise only pays for the resources used, saving not only the capital expenditure of buying and managing IT infrastructure but also empowering companies to effectively scale their resources based on requirements.
Lastly, the cloud can provide companies with a platform where they can easily build, test and deploy applications without the need to set up complex infrastructure.
With the rise of the cloud, more organizations – in all types of businesses – recognize they are evolving into technology and data companies. So they are creating both strategic and tactical plans to try to make the most of this evolution.
Contact AST today to learn how our Oracle Cloud experts can help your company transform into a successful, cloud-powered tech company.