Unlocking Big Data Value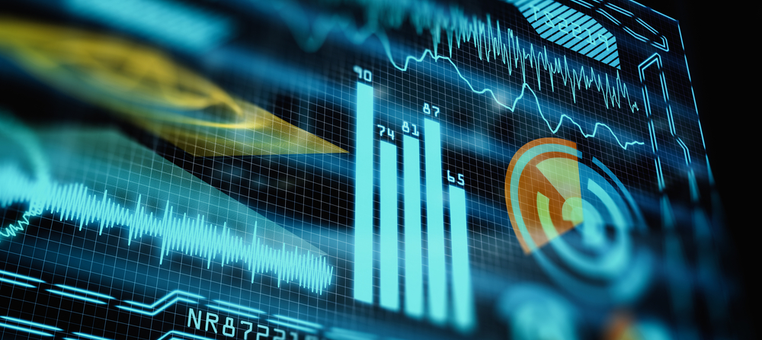 The dubious beginnings of corporate BI/analytics
Business Intelligence (BI) solutions have been around for decades, dating back to decision support systems (DSS) and executive information systems (EIS) in vogue during the 1970s and 1980s. Soon thereafter, data warehouses, data marts, data dictionaries, and extract, transform, load (ETL) processes became ubiquitous as a growing number of businesses endeavored to turn data into actionable insight. Adding statistics into the mix, analytics emerged as the secret sauce allowing data-driven decision making to drive sustainable competitive advantage. During this period, on-premise was by far the dominant model for deploying business intelligence and analytics software.
Even though businesses invested hundreds of thousands, millions, even tens of millions of dollars in BI and analytics, far too many projects flat-out failed or, at best, yielded questionable business benefits. In 2011, Gartner reported that 70% to 80% of corporate BI projects failed. Common pitfalls included poor communication, lack of business involvement and support, siloed data, inconsistent data, data governance issues, solution complexity, infrastructure costs and constraints, multiyear timelines and big-bang scope.
Big data is big business 
As failures in BI/analytics mounted, data volume, variety and velocity continued notching exponential growth, ushering in today's era of big data. In a business climate where uncertainty reigns, one thing that can be said with certainty is that big data will only get bigger in the years ahead. Whether measured in terabytes, petabytes, exabytes, zettabytes, or yottabytes, big data is getting bigger by the millisecond. The world will create 180 zettabytes of data (or 180 trillion gigabytes) in 2025, up from less than 10 zettabytes in 2015, according to IDC.
Deriving actionable insights — correlations, trends, outliers, etc. — in real time from terabytes of big data — operational, transactional, structured, unstructured — is vital to success for businesses of all sizes across all industries in today's increasingly global, hyper-competitive, always-on, Internet-of-everything business world.
Analytics — predictive, historical, diagnostic, reporting, analysis (and other kinds) — are all the rage in business today, and for good reason. The unprecedented data available about both customers and business operations holds the key to not only strengthening customer loyalty and improving core operations, but also provides the drivers for unparalleled productivity gains, launching new business models and even upending entire industries.
McKinsey reports that retailers who effectively tap big data can increase operating margins by as much as 60%. Walmart used big data analysis to drive a 10–15% increase in completed online sales for $1 billion in incremental revenue. According to a survey conducted by MIT Sloan Management Review, top-performing organizations are twice as likely as lower-performers to apply analytics in their operations.
In addition, data monetization has become a major source of revenues. According to IDC (as reported by Forbes), by the end of 2017, revenue growth from information-based products will double the rest of the product/service portfolio for one third of Fortune 500 companies.
To be sure, big data has become big business. IDC says that worldwide revenues for big data and business analytics will grow from $130.1 billion in 2016 to more than $203 billion in 2020, at a compound annual growth rate (CAGR) of 11.7%.
According to Dresner Advisory Services' 2017 Big Data Analytics Market Study, big data adoption reached 53% in 2017 for all companies interviewed, up from 17% in 2015, with telecom and financial services leading the early adopters. Reporting, dashboards, advanced visualization, end-user "self-service" and data warehousing are the top five technologies and initiatives strategic to business intelligence, according to the survey, with data warehouse optimization remaining the top use case for big data, followed by customer/social analysis and predictive maintenance.
The rise of cloud BI/analytics
Just a few years ago, on-premise was by far the dominant model for deploying business intelligence and analytics software. Fast-forward to today, and adoption of cloud analytics is rapidly taking hold. The obvious reason for the strong growth in cloud BI/analytics is quicker time-to-value, lower technology, maintenance and administration costs, and elasticity.
Most importantly, cloud BI/analytics foster pervasive use by more people throughout your organization, and while the monetary gain potential of pervasive analytics/BI might be difficult to measure, clearly enabling more people to make better, faster, data-driven decisions is a vital component of transforming competitive advantage into financial success.
In addition, moving analytics to the cloud enables the rapid and consistent satisfaction of ever-increasing scalability and performance expectations, makes it easier to incorporate new and improved user interfaces, enables faster and more efficient information sharing, eases integration of data from other sources, incorporates intriguing machine learning features, and dramatically speeds up development cycles for new analytic applications.
The verified, enormous value hidden in big data is driving strong business interest in big data analytics solutions. Across the board, industry experts are predicting big spending on cloud analytics software and services in the years ahead:
The cloud analytics market is expected to grow from $7.5 billion in 2015 to $23.1 billion in 2020 at a CAGR of 25.1% during the forecast period. (MarketsandMarkets)
The cloud analytics market is expected to reach approximately $26 billion by the end of 2023 with approximately 18% CAGR during the forecasted period from 2017 – 2023. (Market Research Future)
Cloud analytics market is estimated to grow at a CAGR of 19.59% over the forecast period to reach $30.596 billion by the end of 2021 increasing from $10.458 billion in 2015. (Knowledge Sourcing Intelligence)
The global cloud business analytics market is expected to grow from 8.7 billion in 2016 to 41.9 billion by the end of 2024, at a CAGR of 21.68%.
IDC predictsthat by 2018, new cloud pricing models for specific analytics workloads will drive up to 5 times higher growth in spending on cloud versus on-premises analytics solutions.
Gartner expects the majority of new analytics licensing buying to be for cloud deployments by 2020.
Oracle – the cloud BI/analytics leader
A recognized leader in BI/analytics solutions, Oracle has stepped up its big-data analytics game considerably over the past few years, most notably by launching Oracle Analytics Cloud (OAC) in 2014, the most comprehensive analytics offering in the cloud, combining business intelligence, big data analytics, and embedded SaaS analytics.  Just weeks ago, Oracle Autonomous Analytics Cloud (OAAC) was released, further packaging the cloud solutions and simplifying administrative tasks.
Oracle Autonomous Analytics Cloud combines all analytics capabilities — including planning, predictive analytics, reporting and business intelligence (BI) — in a single SaaS solution. Users can take advantage of a modern, intuitive user experience and save time by planning, analyzing, predicting and collaborating in context. As a true SaaS solution, Oracle Autonomous Analytics Cloud offers scalability, accommodating everything from small, nimble departmental deployments to global implementations.
The main component services of Oracle Autonomous Analytics Cloud are based on the following:
Oracle Business Intelligence Cloud Service (BICS)
Oracle Data Visualization Cloud Service (DVCS)
Oracle Essbase
BICS and DVCS have been available for quite some time now on a Software-as-a-Service (Saas) model and are proven solutions in business analytics and data visualization – OAC and OAAC improve upon the features as they are based on a newer software version.  Offering these services under the OAC/OAAC umbrella gives your Line of Business (LOB) users the flexibility of signing up for these services under a public cloud environment hosted and operated by Oracle, while at the same time providing users with the flexibility to control the environment while migrating to the cloud.
Designed specifically for business users and data analytics (BI) professionals, the traditional Essbase tool is the leading technology for Multidimensional Online Analytical Processing. It supports what-if analysis, budget analysis, forecasting, root cause analysis, and scenario planning, among a host of other features and capabilities. This technology has steadily evolved over the years, with OAC/OAAC offering the latest iteration of Essbase via this subscription-based cloud service.
Expertise needed to win at cloud BI/analytics
Organizations that effectively harness BI/analytics will be able to create significant value and differentiate themselves, while those that stall on this front will find themselves increasingly losing ground and making futile attempts to catch up. The chasm between the two will only become more pronounced as technological advances in BI/analytics continue and adoption reaches critical mass.
Despite its enormous value – both present and potential – big data can also be a big burden – with the increased complexity and costs of effectively harnessing big data threatening to overwhelm IT and dumb down BI gains. The prerequisites to win at BI/analytics are formidable — from ensuring data quality and seamless systems integration to extending analytics throughout the enterprise and incorporating the latest advances in machine learning, AI and IoT.
Drawing insight and actionable information in a timely manner from the massive amount of data available can no longer be accomplished with static graphs, spreadsheets, and day-, week- or month-old reports. Speed is of the essence. As is ease of use. Intuitive visualization tools are a must to make BI/analytics more accessible and understandable to non-IT business users.
Oracle's analytics/BI strategy is designed to help businesses get beyond limited desktop tools and move to a modern, built-for-the-cloud analytics/BI solution that is accessible to (and easily consumed by) all employees throughout the enterprise.
Bringing this strategy to fruition requires support from third-party service providers with deep expertise in cloud architecture/delivery, extensive application/systems integration capabilities, and a proven track record across the entire spectrum of analytics/BI solutions.
The data required for effective decision making resides in numerous places throughout the enterprise – databases, data warehouses, operational applications, transactional systems, the Internet/Intranet, etc. Realizing the promise of BI/analytics necessitates pulling all of this disparate data together in real time without disrupting business.
For our part, the depth, breadth and flexibility of Oracle's BI/analytics solutions combined with AST's extensive systems integration expertise enables customers of all sizes and across diverse industries to embark upon or accelerate their cloud analytics journey.
Proven Oracle Partners like AST are committed to helping our customers unlock the potential of their data – wherever it resides, and make better, faster, more informed decisions throughout their organizations with Oracle-based BI/analytics solutions.
In working toward this goal with our customers, we leverage the latest cloud, mobile and data-visualization technologies, along with present and future Oracle-based BI and analytics solutions, and increasingly hybrid (on-premise + cloud) delivery models.
Ultimately, when it comes to meeting the analytics needs of our customers, AST's overarching goal is three-fold: make analytics more affordable; make analytics more efficient and easier to use; and extend the reach of analytics to more business users throughout the enterprise.
Contact AST today to learn how our Oracle Cloud experts can help your organization unlock big value from today's big data with Oracle Autonomous Analytics Cloud.