Cloud CPQ's Success Trifecta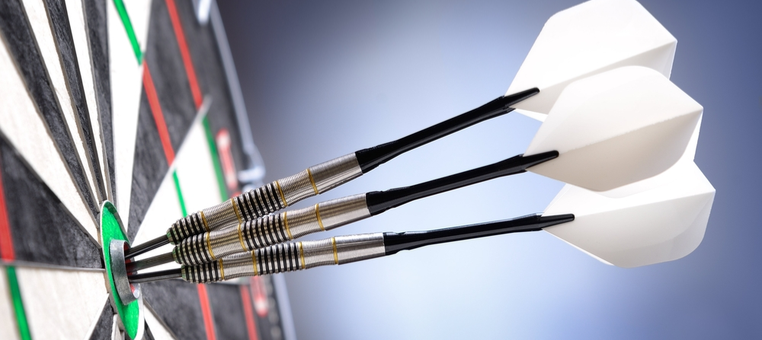 CPQ – an historical flyby
The origin of configure, price and quote (CPQ) software reaches back as far as the '80s when a rules engine, dubbed a 'configurator', was created to manage the part of sales where customers choose their specifications. The purpose was to prevent conflicts with enterprise resource planning systems. Early-day CPQ, with limited CRM integration, was broadly considered a 'back-office' tool. Verticals known for complex products, such as High-Tech and Industrial Manufacturing, were the original consumers of CPQ.
In the '90s, with the advent of salesforce automation software, the terms "product configurator" and "sales configurator" entered the lexicon (via Siebel Systems) and CPQ extended to the 'front office', automating many of the arduous tasks associated with closing a sale.
Over the past two decades there has been significant M&A activity and sizable private equity investing within the CPQ space, driving a rapid expansion into new verticals while increasing its horizontal capabilities.
In tandem with this, CPQ's ascension to the cloud (circa 2000) spiked market adoption and dramatically expanded the product's capabilities. According to Gartner's Market Guide for Configure, Price and Quote Application Suites, cloud-based CPQ revenue is close to accounting for the majority of the CPQ market and will have double-digit growth through 2020.
The cloud is key to every conceivable CPQ-related benefit, but SaaS delivery is especially vital to CPQ's ability to scale globally, integrate seamlessly with multiple enterprise applications and extend smoothly to mobile devices, all while ensuring security and addressing total-cost-of-ownership (TCO) issues. In addition, thanks to advanced analytics, machine learning and artificial intelligence, cloud-based CPQ systems are becoming infinitely smarter and more agile.
CPQ – a success trifecta
With CPQ, sales reps (or resellers) can create highly accurate quotes quickly with no delays that can be converted to orders with no errors. Customers benefit from CPQ by purchasing the correct product(s) at the optimal volume/combination with the most accurate pricing, ensuring they receive the best-possible deal. Companies that invest in CPQ increase sales, reduce cost of selling, improve customer experiences, speed time to market and streamline the quote-to-cash process.
Given this success trifecta, it is no surprise that the CPQ market is booming. Gartner estimates that market revenue for configure, price and quote software was approximately $878 million in 2016, with growth of 20% per year expected through 2020.
The CPQ market will continue to grow as companies replace legacy on-premise CPQ apps and outdated ERP quoting and ordering apps with cloud-based CPQ solutions.
CPQ  – digital transformation done right
At its core, digital transformation is about capitalizing on the relationship between technology and customer behavior, and leveraging disruptive technologies to close the gap between businesses and their customers. Cloud CPQ, with the success trifecta it delivers, epitomizes this potential.
On the business side, CPQ end users (sales reps and managers) want omnichannel agility, real-time insights, mobile access, and ever-more-intuitive interfaces, plus machine learning to get the most out of their data. Cloud CPQ delivers on all fronts.
Regardless of industry, self-service customers expect instant quotes for even the most complex products, and cloud CPQ enables that through easy-to-use configuration tools, digital assistants, guided selling, price optimization, and dynamic quote generation. A cloud CPQ solution touches various silos within a business throughout the selling cycle, making for a unified and seamless experience that satisfies customers' needs and expectations.
According to research conducted by Aberdeen Group, when organizations integrate CPQ with ERP, they see dramatic business benefits, including:
A 2.6x reduction in errors that occur in contracts, proposals or quotes
A 30% more effective response to Requests for Proposals (RFPs)
Improved customer renewal rates by 3.9%
Reduced operating costs by an average of 12.1%
Oracle leads with CPQ Cloud (delivered by AST)
Oracle's strong heritage and deep expertise in product configuration goes back to the on-premise applications Oracle E-Business Suite Configurator and Siebel Configurator. In the fall of 2013, Oracle acquired cloud-CPQ provider Big Machines, and today Oracle CPQ Cloud, part of the Oracle CX Cloud Suite, is a recognized market leader. Most recently, Gartner named Oracle a Leader in it's first-ever 2018 Magic Quadrant for Configure, Price and Quote Application Suites.
Designed with artificial intelligence capabilities and pre-packaged integrations to customer experience (CX) and ERP systems, Oracle CPQ Cloud is one of the only extendable enterprise-grade cloud solutions supporting the complete quote-to-cash process—from customer inquiry to order fulfillment, enabling businesses to increase sales productivity and improve margins.
According to Gartner, Oracle Cloud CPQ strengths include:
Integrates with multiple CRM solutions: Oracle CPQ Cloud integrates with Salesforce Sales Cloud, Microsoft Dynamics 365 and Oracle Sales Cloud. Platform neutrality expands the addressable market and lowers costs for customers that decide to switch their CRM platform.
Enterprise-grade: More than 10 companies have deployed Oracle CPQ Cloud to at least 5,000 end users each. Oracle has more large-scale deployments than any other vendor in this Magic Quadrant. Companies planning an enterprise-scale rollout of CPQ can be confident that Oracle CPQ Cloud will meet their scalability requirements.
Global market presence: Oracle is a global company. Oracle CPQ Cloud has approximately 500 customers and was shortlisted more than any other vendor by the customer references surveyed for this Magic Quadrant. The Oracle CPQ Cloud product, including administration, is translated into 22 languages and Oracle has sales teams around the globe. Gartner expects the proportion of Oracle CPQ customers located outside the Americas to increase beyond the current 30% during the next two years.
AST has more than 20 years of experience working exclusively with Oracle solutions and has completed 300+ successful Oracle Sales and Oracle Sales Cloud, (including Oracle CPQ Cloud) implementations.
AST has extensive experience in CPQ, along with significant expertise in migrating both Siebel and EBS customers to the Oracle CPQ Cloud solution. In fact, AST is one of only 4 worldwide partners certified by Oracle as a CPQ Certified Expert Implementer.
Our dedicated CPQ team subscribes to leading-practices in all aspects of implementation and delivery of Oracle CX Cloud solutions, and we offer the following, unique CPQ-specific solutions:
CPQ for Media — Provides a scalable subscription management solution capable of evolving with industry growth.
EBS-to-CPQ Migration Accelerator — Leverages insight from previous on-premise to CPQ Cloud implementations with a tool that reduces the effort to migrate ERP configurations into CPQ by up to 40%.
Contact AST today to learn how our Oracle Cloud experts can help your organization improve margins, meet sales goals and satisfy customers with Oracle CPQ Cloud.