Getting Unstuck From the (Legacy) ERP Rut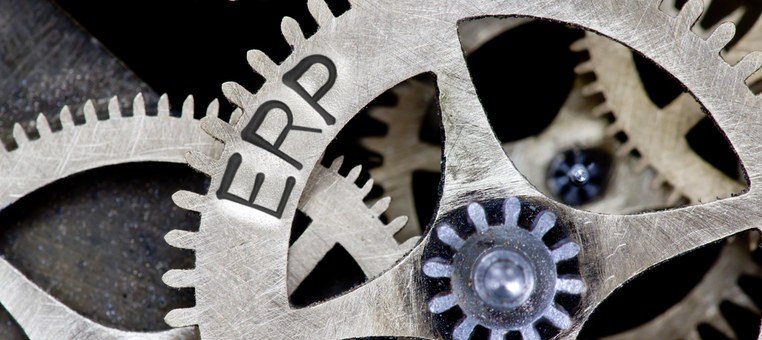 Despite its present-day maturity, ERP remains costly, complex, and fraught with risk. The extensive integration of vast data, information, and applications fuels scope creep and drives up implementation costs. Decades of customization (particularly among early adopters in the energy, manufacturing, and distribution industries) exacerbate complexity and add time and cost to upgrades. Myriad, bolted-on legacy apps slow performance and stifle flexibility. Variable ERP pricing models with multiple pricing engines tied to numerous KPIs make it difficult to predict TCO.
By 2016, heavily customized ERP implementations will be routinely referred to as "legacy ERP," according to Gartner. Gartner defines legacy as "any system that is not sufficiently flexible to meet changing business needs." Under this definition, heavily customized ERP implementations are very much at the forefront of the next wave of legacy systems.
You know you are stuck in a legacy ERP rut when…
…ERP has become a company-wide whipping post.
How do people throughout your organization feel about your ERP system? Can the CEO monitor the entire business in real time? Are finance personnel subject to hours of manual data entry? Can CFOs, line-level managers, accountants, controllers, and analysts gain insight with self-service reporting and make performance-related decisions anytime, from anywhere, using their mobile devices? Can your ERP system ensure your organization satisfies changing compliance regulations and accounting standards?
If your answer is 'no' to any of these questions, it's probably time to adopt cloud ERP.
…There are endless upgrades, yet it's always behind the curve.
Legacy ERP systems are decades old. They were built during a period of significant constraints in memory, processing power, and bandwidth. Legacy ERP systems also predate enterprise mobility. The ability to remotely access the system via myriad mobile devices was not yet a consideration. Years of workarounds and customizations add cost and complexity to maintenance and upgrades. Moreover, if the underlying infrastructure for databases and software has aged past support dates, the system probably has limited capabilities to support even near-term requirements, never mind future requirements.
 …You think, "We're paying how much for legacy ERP?"
How much does your company spend every year to maintain and upgrade the existing ERP system?  There's extensive, expensive hardware, plus sprawling, costly data centers, plus upfront software licensing fees, plus an annual maintenance fee (typically 25% – 30% of the original licensing fee), plus consultant fees to manage and install patches and upgrades… The list goes on and on and the cost of legacy ERP goes up and up.
According to a study conducted by Nucleus Research, initial costs for on-premise ERP were 2.4x higher than Oracle ERP cloud. After deployment, personnel costs were the primary differentiator, with overall annual costs for cloud ERP averaging 1.8x less than on-premise systems.
…You've missed another opportunity.
Legacy limitations often lead to missed business opportunities, such as not being able to expand fast enough into a new market; or not delivering a product quickly enough; or your sales team not turning around proposals fast enough due to a painfully slow ERP system.
Though more difficult to quantify, the ability to adapt to change, make accurate, real-time, data-driven decisions, expand quickly into new markets, accelerate innovation, and monitor the entire business from a single cloud platform are real-world benefits of that trump mere cost savings.
Migrate ERP to the cloud at your own pace
Driven by a desire to better contain the costs and complexity of ERP, as well as the need to improve flexibility and responsiveness, a growing number of businesses are looking to the cloud.  The general consensus among industry pundits is that cloud ERP will be the norm within 5 to 10 years.
IDC forecasts the SaaS ERP market will reach $23.8B in 2018, attaining a 17.2% CAGR in the forecast period.
Key benefits of migrating ERP to the cloud include:
Fast implementation time;
Quick access to functionality;
Capex vs. Opex savings (reduced IT efforts and costs because both hardware and software operation and maintenance are the provider's responsibility);
Flexibility with a subscription, rather than licensing contracts; and
Cost-efficient scalability by way of "pay-what-you-use" concepts.
While these very real and measurable monetary drivers for cloud ERP adoption are compelling, at AST, we believe that infusing our customers' business with the core transformational power that only cloud ERP can deliver yields the greatest value by far, and should rank first in green-lighting a cloud ERP initiative.
Try a hybrid (on-premise and cloud) model for starters
Many companies have invested heavily in on-premise systems that haven't yet realized their full ROI potential. Connecting to the cloud via IaaS is a practical way for businesses to get the benefits of greater flexibility at a lower cost—without losing their existing IT investments. Using IaaS allows companies to simply slice out a set of functionality within their on-premises human capital management, enterprise resource management, or customer relationship management system, and then move it into a cloud environment where the data can be shared, managed, and analyzed. Also, some organizations are looking at moving non-production environments (Dev/Test) to the cloud using the IaaS approach in order to get the organization prepared for cloud adoption.
The hybrid model — which integrates on-premise and cloud-based applications (private cloud, public cloud, or both) — is emerging as the de facto standard for enterprises today. It is uniquely suited to help businesses redesign their IT operations in a strategically sound way that solves the cloud-migration riddle, while protecting and extending existing IT investments.
Equally vital, the hybrid cloud model enables businesses to execute M&A activity with far less risk and at an unprecedented scope and pace. Business leaders are increasingly embracing flexible, two-tier, cloud-based systems that enable enterprises to keep their on-premise ERP while utilizing cloud-based ERP solutions for subsidiaries and international units — a popular strategy among large enterprises that have invested heavily in customizing their on-premise ERP systems.
Two-tier systems also enable enterprises to extend ERP and other critical capabilities to newly acquired or divested assets during mergers, acquisitions, and divestitures, cutting deal-related costs, increasing efficiencies, and creating a strong technological foundation to support future M&A events.
Analysts and experts agree that the end-state of the current digital revolution is an architecture heavily supporting the hybrid model — an architecture that facilitates non-disruptive cloud migration and enables organizations to deliver applications and vital services through a combination of seamlessly integrated private clouds, public clouds, and on-premise systems.
 Oracle ERP Cloud delivered by AST is the answer
For net-new Oracle customers, Oracle ERP Cloud is a no-brainer. For existing Oracle ERP customers (E-Business Suite, PeopleSoft, JD Edwards) Oracle ERP Cloud is your future. While the Oracle Applications Unlimited's promise to continuously support and innovate current applications remains unchanged, economics and competitive pressure make migrating ERP to the cloud an imperative for which all companies should be actively planning (if not already executing).
Oracle ERP Cloud is designed for incremental cloud adoption, which lets customers move to the cloud at their own pace, in phases that fit their business model and operational needs. To help make the migration process easier and faster, existing on-premise customers can leverage Oracle's Customer 2 Cloud Program, which enables them to use current support spend to redirect elements of their installed on-premise solutions to Oracle Cloud. For companies and government agencies required by law or regulatory constrictions to keep data on site, Oracle's Cloud at Customer program provides all of the features, benefits, and pricing of cloud delivery via a "cloud machine" that lives in the customer's data center.
AST has made significant investments in becoming an Oracle Cloud leader. AST has been a pure-play Oracle services partner since our founding in 1995. We are an Oracle Cloud Premier Platinum Partner, and more than 90% of our workforce is cloud certified. With more than 300 successfully completed Oracle Cloud projects under our belt, AST is proud to be a trusted partner helping our customers navigate the transition to the cloud — from development of an internal cloud strategy and framework, to full implementation and, ultimately, to post-deployment support and managed services.
There is no cookie-cutter tool for ERP cloud migration. Each company has its own unique ERP environment, market forces, corporate objectives, industry imperatives, customer expectations, and enterprise IT priorities — which is why, at AST, we provide a prioritization framework, along with an arsenal of best practices, pre-built templates, project accelerators, and above all, the deep industry and business process expertise needed to guide our customers along their unique ERP cloud migration journey.
Laggards beware — cloud ERP is sure to be a disruptive force in the years ahead, giving first movers and early adopters a significant competitive advantage not easily matched.
Contact AST today for a cloud readiness assessment or to learn how our Oracle ERP Cloud experts can help your organization embark on or accelerate its ERP Cloud migration.