CFOs Lead Transformation with Cloud EPM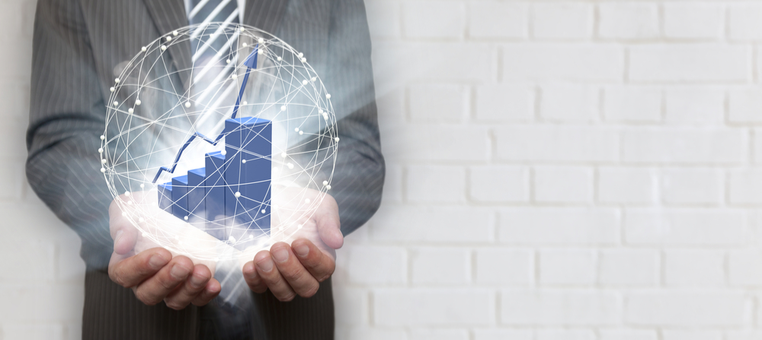 CFOs ascend to digital leaders
Digital disruption has been identified as one of the defining trends of the 21st century, creating opportunity and threat in equal measure. CFOs today are expected to embrace technology to strategize and help drive business outcomes. To ensure success (personal as well as corporate), CFOs must reinvent themselves as digital leaders.
CFOs learned much — good, bad and ugly — navigating transformation through the early headwaters, watching and measuring as business units tested the digital waters with shadow IT initiatives. Impressive wins in cloud, mobility and analytics mounted, but so did complexity and risk. CFOs understand that action on the digital front is imperative. Just the same, they know well that digital success hinges on careful, strategic guidance and close fiscal oversight.
While in previous decades the finance function may have been restricted to back-office administration, today finance stands directly at the crossroads of IT strategy and business success, and CFOs are uniquely positioned to lead their organizations' digital transformation.
This roundup of recent CFO survey findings brings into clear relief the CFO's new role as strategic advisor:
70% of CFOs say that their overall level of strategic influence has increased over the past three years. (Oracle)
52% of CFOs say their role is now predominantly focused on advising the business on how it can achieve growth goals, and 56% say they're working with lines of business more closely than ever before. (Oracle)
CFOs ranked new revenue growth as a No. 1 priority over generating free cash flow in 2017. (Gartner)
 CFOs demand transformation of finance
Today, many finance teams still find themselves trapped by archaic manual processes that can consume unnecessary amounts of employee time and create redundant work scenarios and system errors. There is a huge opportunity for finance to streamline and automate core, transaction-focused tasks that occur on a monthly, quarterly, or annual basis.
The primary barriers finance organizations must overcome to achieve digital excellence are legacy and disconnected finance systems. Above all, digital success on the finance front requires a single version of the truth and a single, real-time system for transactions and analytics.
Surveys show that CFOs understand that finance operations are in dire need of transformation:
As reported in Analytics Magazine, according to a new IBM study, the vast majority of CFOs (82%) see the value of integrating enterprise-wide data, but only 24% think their team is up to the task.
According to an Oxford Economics survey of CFOs, 46% say an isolated finance function keeps them from achieving their business goals. Furthermore, 33% of CFOs at large enterprises agree that a disconnected finance function hurts business, according to the survey.
The rise of cloud EPM, Planning, Budgeting & Forecasting
Today, CFOs increasingly rely on enterprise performance management (EPM) systems for their numerous measuring, monitoring, analysis and reporting responsibilities. EPM helps companies use the insight gleaned from business intelligence (BI) systems, as well as other systems and data sources, to align strategy and execution with the aim of improving efficiency and the bottom line. EPM also provides a vital assist to CFOs in closing their books by helping them deal with planning, budgeting, forecasting, allocations, consolidating and reconciling financials, and financial reporting.
EPM marries BI to the planning and control cycle of the enterprise — with enterprise planning, strategic analysis, and modeling or "what-if" capabilities.  Fundamentally, EPM empowers CFOs to manage the operations of the organization on a holistic scale by accessing all of the organization's data, and strategically using this information to meet the business' mission and vision.
On-premises EPM solutions remain the dominant use case in today's corporate environment, but like all core enterprise applications, migrating EPM to the cloud is rapidly becoming mainstream.
The top reason for moving EPM to the cloud, according to a recent Oracle survey, is to reduce IT infrastructure cost (49%). The second most-cited reason (42%) is to avoid an on-premises upgrade, with the desire to take advantage of new features available in the cloud, specifically, social/mobile/analytic capabilities, taking third (25%), according to the survey.
While the top reason for moving EPM to the cloud is to reduce IT infrastructure costs, even closer to the CFO's heart, moving to the cloud also enables EPM users to innovate and adopt best practices such as rolling forecasts, driver-based planning, and faster reporting and close cycles.
Planning, budgeting and forecasting are core, data-driven activities that every business must execute in some way, shape or form. These activities are also instrumental in achieving a competitive advantage, identifying new revenue opportunities, increasing profitability, improving customer service and driving operational efficiencies — all of which synch tightly with the CFO's duty as trusted advisor.
In today's volatile market, there is an urgent need for dynamic planning and forecasting that provides the agility businesses need to respond quickly and drive better financial decision making.
Gone are the days of 'point-in-time' pictures, which is why a growing number of CFOs are selecting planning, budgeting and forecasting as ground zero for migrating their EPM processes to the cloud to leverage and benefit from alternate models and 'what if' scenarios.
Oracle Enterprise Planning and Budgeting Cloud Service (EPBCS) falls under Oracle's Enterprise Performance Management solutions umbrella and is grouped with Oracle's EPM Cloud solutions.
Oracle's EPBCS is based upon the market-leading Oracle Hyperion Planning, but built and optimized for the cloud. EPBCS offers world-class planning, budgeting and forecasting with the simplicity of the cloud, including market-leading "out-of-the-box" capabilities, such as:
Fully-integrated financial statement planning (income statement, balance sheet and cash flow);
Strategic workforce planning;
Capital expenditure planning;
Project financial planning (including capital projects, indirect projects and contract projects); and
Strategic modeling.
Intuitive business wizards, flexible navigation, and built-in tutorials make EPBCS easy to use (for business users across the enterprise). The solution's modeling, scalability and built-in predictive capabilities enable business users to create forecasts and long-range financial models to evaluate opportunities and risks. In short, EPBCS empowers CFOs and operational planners with flexibility, scalability and the ownership to plan the way they want, while still offering the transparency and control required for corporate finance.
Contact AST today and let our Oracle experts put the power of Oracle EPM Cloud solutions to work for your enterprise.  Aside from our Oracle EPM Cloud QuickLaunch programs, we can share our successes with both new cloud implementations and migrations from established, on-premise installations.