Which Cloud (and where) for What?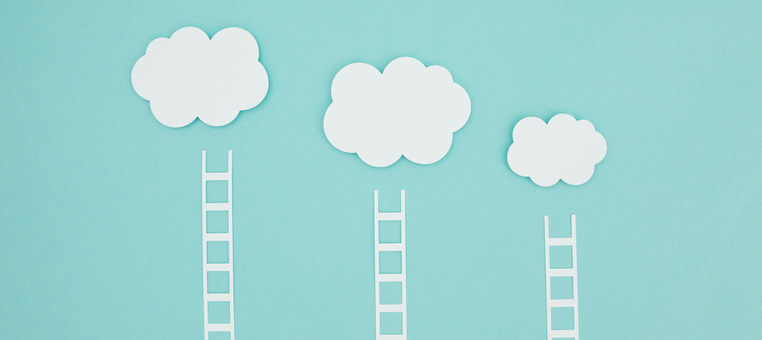 The cloud mandate/reality gut check
The cloud-first mandate has been issued, and you have your marching orders. There's plenty of low hanging fruit ripe for public cloud SaaS delivery. You quickly tick off non-mission-critical apps such as web service tools, email/collaboration tools, app development/testing environments, etc. before moving on to meatier cloud services for specific functions such as sales force automation, talent management and customer relationship management, etc.
But now you've run out of cloud quick wins. Moreover, you start to realize (somewhat painfully) that the public cloud is not quite the cost-and-complexity panacea you had hoped it would be. Expected business outcomes are stifled by migration issues such as unexpected costs, interoperability, security gaps, unanticipated application rework and lack of visibility and control. The specialized skills needed to manage today's cloud environments are in short supply. As complexity mounts, demonstrable ROI becomes increasingly elusive. The closer you get to mission-critical applications, the more hesitant you are to pull the public-cloud trigger.
That's when it hits you. You've rushed into the cloud pell-mell, mistaking mandate for strategy and letting shadow IT initiatives run unchecked. It's a good time for a gut check. Migrating core business applications to the cloud is a highly complex process fraught with difficulties that should not be embarked upon lightly. On-premise apps and cloud-based apps are not apples-to-apples, and not all cloud applications or delivery models are created equally or have the same maturity.
There are consequences for not carefully considering vital questions such as where will data reside, how will multiple point cloud solutions connect to each other, who will manage this sprawling environment, and how will it serve moving forward as a value driver?
Public and private cloud defined
A public cloud solution stores your information off-site on a shared server managed and maintained by the service provider. Support and updates are handled by the cloud service provider and services are paid for on a subscription basis, reducing the need to invest large amounts of capital and freeing up your in-house IT resources. This gives your business flexibility and allows for quick access to applications and data when testing or as part of a recovery plan. However, it does mean that you have limited control around when and what updates are performed on the system.
A private cloud solution will host your data on a dedicated server with access and management limited to your business only. The network is protected by a secure firewall and offers high performance due to its single usage. Customers can customize the control and maintenance of their service. This means you can tailor your infrastructure to meet your business needs and to suit any security or infrastructure requirements you have. Private clouds can be located in-house, behind a firewall, or outsourced to a third-party hosting provider.
Spending strong across both clouds
There's no shortage of tall predictions for future spending on public cloud. Worldwide spending on public cloud services and infrastructure is forecast to reach $160 billion in 2018, an increase of 23.2% over 2017, according to IDC.
Spending on private clouds, while not as hefty, is strong and growing with businesses across industries. According to RightScale's 2017 State of the Cloud Survey, adoption of private cloud stands at an impressive 72%. The private cloud market will grow to $69 billion vendor opportunity by 2018, according to a report from Technology Business Research (as reported in eWeek). A report from TechNavio discovered that as more enterprises move toward private cloud infrastructures, the market will likely experience a CAGR of 36.93% until 2019.
Public cloud limitations
Despite the maturity and proven ability of public cloud services, for some companies the enterprise data center and certain on-premise applications are not ready or ideally suited for porting to the public cloud.
Reasons that make it challenging or impractical to migrate certain applications to the cloud include:
Performance issues: Because these applications tend to be transaction-intensive, they may require high network throughput and very low latency. This performance may be difficult to achieve in a public cloud environment.
High-availability requirements: While the cloud offers excellent overall continuity and availability, any application accessed over the Internet is susceptible to the occasional "hiccup." For systems where even a relatively brief interruption can have significant consequences, organizations may be better off investing in high-availability infrastructure in an in-house data center.
Sensitive data: Systems of record are almost always repositories for some of an organization's most sensitive information — including customer data and financial records. Regulatory compliance and governance best practices may prevent movement of this data to the public cloud.
Application architecture: For companies that have been running their businesses on the same ERP system for many years, the architecture of the application itself may preclude migration to a virtual environment.
Protecting investment: Many organizations have invested heavily in on-premise assets (data center facilities, hardware, software, etc.). Fiscal prudence requires realizing maximum value from these assets, which can mean keeping on-premise (or private cloud) environments for years to come.
 The case for private clouds
Private cloud benefits are widespread and, like public cloud offerings, cover factors such as cost savings, rapid and streamlined provisioning and elimination of repetitive manual processes. Additional key benefits of a private cloud, beyond those provided by public clouds, include local control, customizability, visibility, auditability, and rigorous service and performance levels. Asset ownership and integration with business processes also rank high on the list of private cloud benefits.
Depending on your industry sector, vertical market, or geographical location, you may have to abide by an array of government regulations determining how you use and store sensitive data. The healthcare and financial services industries are common examples of verticals in which IT must take extra steps to prove to the government that sensitive data is secure. In some cases, that means keeping sensitive data stored in private data centers.
IaaS for iterative cloud migration
Infrastructure-as-a-service (IaaS) is for raw virtual and physical hardware – server and storage capacity and the necessary interconnection – sold on public clouds. Connecting to the cloud via IaaS is a practical way for businesses to get the benefits of greater flexibility at a lower cost—without losing their existing IT investments.
Using IaaS allows companies to simply slice out a set of functionality within their on-premises human capital management, enterprise resource management, or customer relationship management system, and move it into a cloud environment where the data can be shared, managed, and analyzed. Also, some organizations are looking at moving non-production environments (Dev/Test) to the cloud using the IaaS approach in order to prepare the organization for cloud adoption.
PaaS for innovation
There are (and will always be) situations where the "one size fits all" SaaS strategy doesn't satisfy every business requirement and internal application development is needed to respond to the unique needs of your organization or industry. Leveraging platform-as-a-service (PaaS) solutions, businesses can access the tools needed to address unique requirements and build new or enhanced mobile and Web applications not native to SaaS offerings.
Organizations across industries are increasingly tapping PaaS as their primary form of application development. PaaS adoption is predicted to be among the fastest-growing sectors of cloud computing, according to KPMG, growing from 32% in 2017 to 56% adoption in 2020.
The case for partner managed/hosted cloud
With managed cloud as a service, partners such as AST deliver enterprise solutions to their customers as a turnkey offering on a subscription basis. These offerings typically include hosting and management of solutions on a cloud (public and/or private) infrastructure, full support and management of the applications, and implementation and migration services. This approach provides customers all the benefits of a cloud consumption model — pay-as-you-go economics; rapid time-to-value; low TCO; and scalable, flexible deployment — coupled with fully-managed enterprise-class solutions that were previously only available on premise.
Additional savings are captured throughout the following years as operations costs, continuous improvement projects, and upgrades are greatly streamlined and simplified due to cloud computing efficiencies and resource consolidation.
In a traditional implementation, customers end up with several different contracts and several different parties to negotiate with. It is safe to say that most would rather not juggle multiple contracts for a single solution. Partner managed cloud reduces complexity by enabling one customer contract that covers all aspects of the solution, including software, infrastructure, maintenance, and ongoing management.  As an added bonus, if there is less time spent executing agreements, the solution can be implemented sooner.
Expert guidance needed in a hybrid world
Migration to the cloud is not a question of 'if' but a complex riddle comprised of when, what, which order, how much and what flavor. There is no cookie-cutter template for cloud migration — each organization must map out a holistic, strategic plan for migration that best suites their specific IT needs and business goals.
With the primary driver for cloud adoption shifting from economics to innovation, leading-edge companies are stepping up their investment in cloud services to accelerate their digital transformation and lay the foundation for re-imagined business processes and new competitive offerings.
As enterprises of all sizes explore and commit to cloud deployments, we are seeing a clear, fundamental market trend: Dynamic, hybrid solution landscapes combining on-premise, hosted private cloud, and public cloud solutions are continuing to gain popularity, and will persist for the foreseeable future.
Given the high stakes and increasing complexity, an increasing number of businesses are looking to service providers such as AST with the requisite expertise, experience and resources to guide their cloud migration strategy, host their applications and provide the end-to-end managed services needed to accommodate dynamic business requirements and aggressive growth goals.
Contact AST today for expert help in charting your organization's unique cloud journey.