Digital Reality Check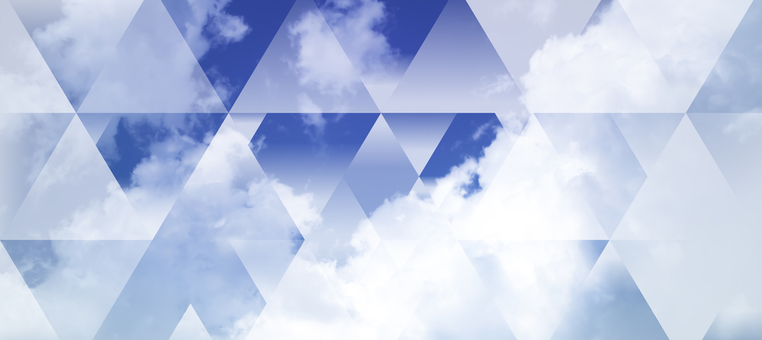 The strong momentum of cloud, mobile, social and big data technologies in the enterprise today is fueling digital transformation at an unprecedented scope and pace. Businesses of all sizes and across all industries are racing to harness the power of these disruptive technologies to cement relevancy among consumers, improve data-driven decision making throughout the enterprise, notch market share and revenue growth goals, and create a culture of innovation that ensures future success.
The era of digital transformation currently underway underscores the essential and indisputable role disruptive technology now plays in business success. The consensus among leading analyst firms is that digital transformation will reach an inflection point in 2018. IDC predicts digital transformation to be a key strategy for 67% of the Global 2000 by 2018 and that by 2017, over 50% of the IT budget will be spent on new technologies. Moreover, by the end of 2019, spending on digital transformation will reach $1.7 trillion worldwide—up 42% from 2017, according to a new report from IDC.
What is digital transformation?
Correctly thought of as the third stage of embracing digital technologies (digital competence, digital literacy, digital transformation), digital transformation signifies the masterful utilization of cloud, mobile, social and big data technologies across all areas of business.
At its core, digital transformation is about capitalizing on the relationship between technology and customer behavior, and leveraging disruptive technologies to close the gap between businesses and their customers.
What digital transformation is NOT
Digital transformation is undeniably complex and often misunderstood. To help you gain an accurate understanding of what digital transformation is, we've put together a list of what digital transformation is not:
Digital transformation is not new – technologies that drive modern digital transformation have evolved over the past decade, but the maturity of these technologies, the blistering rate of their adoption, and the promise of innovation they hold marks a new era in enterprise technology — one that will continue on for the foreseeable future, creating disruption and opportunity in equal measure.
It's not a single, disruptive technology – it's the confluence of advances in several, interconnected, disruptive technologies, including cloud, mobile, social, big data analytics, IoT, machine learning (ML) and artificial intelligence (AI).
It's not a new marketing approach to attract customers – it's a new customer-centric approach to conducting business.
It's not a single, killer app – it's a platform for creating a continual stream of transformative apps.
It's not a 'big-bang' endeavor – it's an ongoing, iterative, adaptive journey.
It's not simply digitizing old business processes – it's adapting these processes to take advantage of disruptive technologies, and creating entirely new multi-model processes based on insights yielded by disruptive technologies.
It's not a technical fix – it's a cultural transformation.
It's not just gaining insight – it's rapidly operationalizing data-driven insight to drive innovation, revenue and customer immersion.
Disruption: the calling card of digital transformation
Advances in digital technologies have forever altered the playing field, and companies across industries are under constant threat from faster, smarter, more nimble competitors who are leveraging technological advances to streamline processes, reinvent business models, win customers, and grow market share. Disruption is rampant. No one is safe. This is the reality of business today.
As pointed out by WSJ blogger Irving Wladawsky-Berger, death-by-disruption is gathering steam:
"The topple rate, a measure of how rapidly companies lose their leadership position, has increased by almost 40% since 1965. The tenure of companies on the S&P 500 was 61 years in 1958; it's now 18 years. If these trends continue, 75% of the S&P 500 companies will have changed over the next 15 years."
And few, if any, industries are exempt, particularly if your industry has a low barrier of entry and/or your business relies on a large legacy business model to generate the majority of your revenue.
The lion's share of respondents to an annual survey conducted by Russell Reynolds Associates of more than 2,000 C-level executives across 15 industries anticipate moderate or massive disruption in the next 12 months, as reported in Harvard Business Review. In fact, 50% (or more) of execs in the following 10 industries see disruption striking in the year ahead:
Media (72%)
Telecom (64%)
Consumer Financial Services (61%)
Retail (57%)
Technology (57%)
Insurance (53%)
Consumer Products (52%)
Nonprofit (52%)
Business and Professional Services (51%)
Education (50%)
Oracle Cloud: ground zero for transformation
Cloud computing and digital transformation go hand in hand. In fact, cloud services, which offer unlimited and dynamic IT resources and allow organizations to scale infrastructure as needed to support changing business priorities, form the foundation of digital transformation.
Oracle officially entered the public cloud space with the launch of Oracle ERP Cloud and Cloud HCM products in 2012. Today, after years of intense work and significant investment, the Oracle Cloud offers complete SaaS application suites for ERP, HCM and CX, plus best-in-class Platform-as-a-Service (PaaS) and Infrastructure-as-a-Service (IaaS) from data centers throughout the Americas, Europe and Asia.
From 2012 to the present, Oracle's traction on the cloud front has been nothing short of spectacular. Customers in 195 countries are running their most demanding applications on the Oracle Cloud Platform, and organizations worldwide are turning to Oracle at record-rates to build, deploy, and extend game-changing applications and run business-critical workloads in a low-latency, highly available, reliable and secure cloud environment.
Oracle Cloud is designed for incremental cloud adoption, which lets customers move to the cloud at their own pace in phases that fit their business model and operational needs. To help make the migration process easier and faster, existing on-premise customers can leverage Oracle's Customer 2 Cloud Program which enables them to use current support spend to redirect elements of their installed on-premise solutions to Oracle Cloud. For companies and government agencies required by law or regulatory constrictions to keep data on site, Oracle's Cloud at Customer program provides all of the features, benefits and pricing of cloud delivery via a "cloud machine" that lives in the customer's data center.
Expert guidance (and focus on business processes) needed
Navigating disruptive change increases in difficulty as digital transformation gathers momentum. In today's fast changing digital economy, staying on top means staying ahead of the competition in digital-transformation maturity.
More than ever before, the pressure is on Oracle and Oracle partners such as AST to not only identify digital opportunities for customers but to also provide a prioritization framework, best practices, and the infrastructure-to-application capabilities needed to guide a holistic, pragmatic and sustainable digital transformation strategy.
Too often at AST we see companies fail in their digital transformation efforts because they either attempt to do too much — a complete business model change — all at once, or they do too little, paying what amounts to lip service to digital transformation by bolting digital technologies onto existing, rigid and inefficient business processes.
AST believes that the key to a successful digital business strategy is to focus on reimagining specific business processes to simplify and enhance customer interactions. The results are quick and attainable. Organizations see how business insight can best be leveraged to achieve the greatest impact across the entire value chain — creating a clear path to achievable business results.
With more than 300 successfully completed Oracle cloud projects under our belt, AST is proud to be a trusted partner helping our customers navigate the transition to the cloud — from development of an internal cloud strategy and framework, to full implementation and, ultimately, to post-deployment support and managed services.
Contact AST today to learn how our Oracle Cloud experts can help guide and manage your organization's digital journey.