Customers Demand Omni-channel Excellence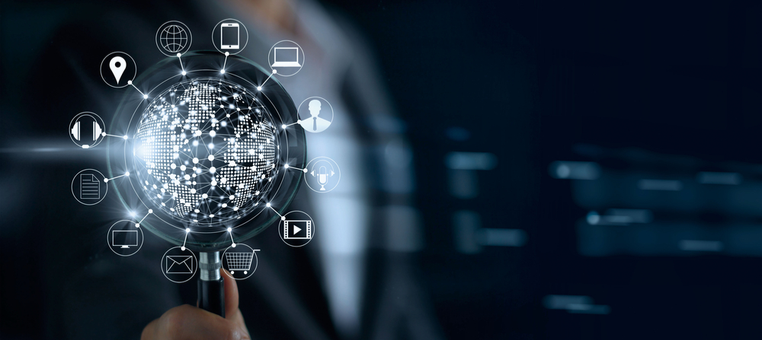 Black Friday, Cyber Monday by the numbers
Traditionally two of the biggest shopping days of the year, Black Friday and Cyber Monday, November 24th and 26th, did not disappoint in 2017. Shoppers opened their wallets, setting records in online purchases while also hitting the malls in a big way.
As reported in USA Today, shoppers spent $5.03 billion on Black Friday, 16.9% more than on that day in 2016, and a new record, according to Adobe Analytics.   Cyber Monday was also a good day for businesses across the country. In fact, Adobe Analytics ranks it as the largest online shopping day in history, with consumers spending more than $6.59 billion online Monday  — about $1-billion more than last year, as reported by NBC.
The top takeaway for retailers – omni-channel excellence
So what do these numbers vis-à-vis in-store vs. online shopping mean for retailers? No data scientist needed for this one. Today's consumers demand both; moreover, behavior during the Black Friday-through-Cyber Monday shopping extravaganza illustrates what consumers want most from their daily shopping experience, namely, omni-channel excellence.
Consumers freely turn over volumes of personal data. The return implied is an immersive experience painstakingly accrued over numerous, consistent, accurate, high-quality interactions across all touch points  — the Web, mobile devices, social media, kiosks, call centers, physical locations, etc.
Retailers who fail to provide a personalized, unified experience that presents the right product at the right price through the right channel at the right time are not long for this world.
Caveat retailer — disruption looms
Disruption across all sectors of retail is unprecedented in scale and pace. The cause(s): A blistering speed of technology adoption by established competitors, an unrelenting emergence of smaller, more nimble niche players and — topping all — increasingly fickle, frugal, tech-savvy consumers.
Well-known examples of death-by-disruption in retail include Radio Shack, Circuit City, Aeropostale, Sports Authority, Pacific Sunwear and Payless Shoe Source — to name just a few. Macy's, J.C. Penney and other venerable brands are hanging in but plan to close more than 3,500 locations.
Contrary to popular opinion, the greatest threat of disruption for retailers comes not from established competitors investing in technology. Nor does it come from pure-play online retailers or new, niche-product players.
No. The biggest threat comes directly from consumers, specifically, from consumers dissatisfied with the sub-par shopping experience a retailer provides.
More than ever before, consumers are in control. They've grown accustomed to trading privacy for convenience, and the slightest disconnect between consumer expectation and a retailer's ability to deliver means not simply losing a one-off sale but possibly losing a customer (or segment of customers) for life.
Here's just a small sample of the high price you'll pay for a bad customer experience:
To remain relevant retailers must successfully navigate today's digital world and demanding consumers. RFID, IoT, unified commerce, mobile payments, mobile clienting, beacon technology, digital displays, home delivery, in-store pickup and real-time analytics are just a sample of the innovative technologies and processes retailers are investing in. But one-off projects amount to little more than paying lip service to customer-centricity. In the end, only seamless integration of myriad technologies — connecting core systems to all customer touch points — will have a lasting and positive impact on the shopping experience and, ultimately, a retailer's success.
Oracle CX Cloud delivers omni-channel bliss
Modern consumers have set the bar high for seamless, personalized, and immediate experiences. Oracle offers a smarter approach to customer experience so you can meet and exceed skyrocketing expectations. Oracle CX Cloud Suite is an integrated set of applications that spans the entire customer lifecycle from marketing to sales, and commerce to service.
Oracle CX Cloud delivered by AST empowers retailers to tap a customer's individual profile, past buying behavior and relevant product information, and based on lightning-fast analysis of this information at the point of transaction, offer an incentive such as matching an online price, or waving shipping costs, or bundling product offerings, etc.
In addition to understanding customer behavior and individualizing the customer experience, a selection of additional capabilities of Oracle-based solutions for retail by AST includes predicting purchasing trends, identifying new sales opportunities, maintaining inventory control, streamlining supply chain operations, and, of course, seamlessly unifying multiple channels.
At AST, we invest in Oracle innovations to ensure that our retail customers always get the most from their Oracle investment.  We invite you to engage with us to help you define and execute your strategy for providing omni-channel excellence.
Contact AST today.