Cloud EPM – What CFOs Want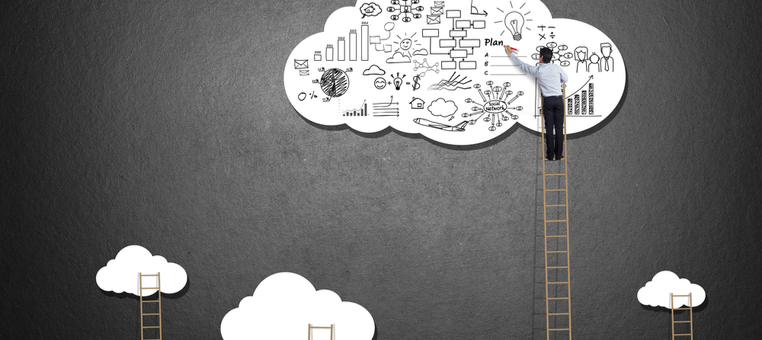 CFO – From bean counter to trusted advisor
Chief Financial Officers are relatively new to the C-Suite — fewer than 10% of the major companies in the U.S. had CFOs before 1978, compared to 80% or more each year after 2000. Just the same, of all the C-level positions, arguably none have seen their role and responsibilities change as dramatically or their importance to the organization grow as significantly.
Today, CFOs are extending their functional scope from directing finance-centered accounting activities to leading cross-functional teams that link sales, distribution, marketing, finance, customer service, and other critical areas. They are broadening their focus from reducing costs and ensuring governance and control to driving transformation and growing revenue. In short, CFOs are elevating their role from backroom cost managers to boardroom strategic advisers.
This roundup of recent CFO survey findings brings into clear relief the CFO's new role as strategic adviser:
More than 70% of over 380 finance executives polled say supporting decision-making is their number-one goal for 2017. (Kaufman Hall)
40% of CFOs identify strategic planning as one of their biggest priorities. (Grant Thornton)
70% of CFOs say that their overall level of strategic influence has increased over the past three years. (Oracle)
52% of CFOs say their role is now predominantly focused on advising the business on how it can achieve growth goals, and 56% say they're working with lines of business more closely than ever before. (Oracle)
96% of respondents ranked formulating strategy with the business "high" or "critical," and 78% ranked improving the effectiveness of company decision-making "high" or "critical." (Hackett Group)
CFOs ranked new revenue growth as a No. 1 priority over generating free cash flow in 2017. (Gartner)
CFOs' growing influence over IT (and growing reliance on EPM)
In tandem with their transition from accounting and finance leaders into trusted business advisers, CFOs are becoming increasingly influential over IT spending.
A recent Gartner study shows that CFOs (at 32%) have more influence over IT spending than any other executive alone.  As reported by ComputerWeekly.com, more than 40% of respondents to a survey conducted by Forrester Research said that CFOs will gain more influence over technology spending during the next 12 months.
"You can't manage what you can't measure." It may be a cliché, but that does not make it any less true. For decades, CFOs had no recourse other than to slog through a sea of spreadsheets in order to report on how their organization (or any aspect thereof) was performing. Not an enviable or effective task by any measure.
Surprisingly, despite tremendous advances in the tools available to finance and accounting departments, spreadsheet madness and disparate point solutions still hamper the CFO's ability to gain visibility into performance across the enterprise.
According to a recent survey commissioned by Host Analytics and conducted by Radius Global Market Research, spreadsheets remain ubiquitous in finance departments with 43% of respondents reporting that Microsoft Excel plays a significant role. Today, Excel is also being used as an integral part of their strategic financial processes, with a full 57% of survey respondents using it to meet EPM requirements in planning/budgeting, financial reporting/disclosure, and analytics, either on a standalone basis or in conjunction with other tools.
From a technology perspective, according to the survey, 50% of respondents cited a lack of systems and tools and 48% cited difficulty in accessing the necessary data or reports.
EPM to the rescue
Today, CFOs increasingly rely on enterprise performance management (EPM) systems for their numerous measuring, monitoring, analysis and reporting responsibilities. Also known as corporate performance management (CPM) or business performance management (BPM), EPM helps companies use the insight gleaned from business intelligence (BI) systems as well as other systems and data sources to align strategy and execution with the aim of improving efficiency and the bottom line. EPM also provides a vital assist to CFOs in closing their books by helping them deal with planning, budgeting, forecasting, allocations, consolidating and reconciling financials, and financial reporting.
EPM marries BI to the planning and control cycle of the enterprise — with enterprise planning, strategic analysis, and modeling or "what-if" capabilities.  Fundamentally, EPM empowers CFOs to manage the operations of the organization on a holistic scale by accessing all of the organization's data, and strategically using this information to meet the business' mission and vision.
Cloud EPM on the rise
Like all core enterprise applications, migrating EPM to the cloud is rapidly becoming mainstream.
The top reason for moving EPM to the cloud, according to a recent Oracle survey, is to reduce IT infrastructure cost (49%). The second most-cited reason (42%) is to avoid an on-premises upgrade, with the desire to take advantage of new features available in the cloud, specifically, social/mobile/analytic capabilities, taking third (25%), according to the survey.
Aside from a consensus of positive experience with the cloud, key benefits of cloud EPM cited by Oracle survey respondents include:
Staying current on technology/upgrades (75%)
Faster deployment (71%)
Improvement in service received (66%)
Improved flexibility (62%)
Access for more users (61%)
Better data governance (59%)
More accurate numbers (50%)
Industry-specific capabilities (48%)
Improved security (41%)
Given its increasingly vital role, it is not surprising that strong spending on EPM is predicted over the years ahead, with cloud EPM steadily gaining market share.
The EPM applications market is expected to reach $2.8 billion by 2020, compared with $2.2 billion in 2015 at a compound annual growth rate of 4.8%, according to AppsRunTheWorld.
According to Forrester, cloud deployments will replace most EPM implementations in the next five years.
Of the 400+ organizations recently surveyed by Oracle, 74% have now, or will have within 12-24 months, one or more EPM processes in the cloud.
According to a recent survey commissioned by Host Analytics and conducted by Radius Global Market Research, 41% of respondents currently have a cloud-based EPM solution, 29% are evaluating them, 23% plan to move to the cloud in the next few years, 5% are planning to move to the cloud in the next two to three years, and only 2% reportedly have no intentions to move to the cloud.
According to a recent research study conducted by BARC and US-based research firm Eckerson Group, while most organizations have already moved their reporting and dashboarding (76%) and ad hoc analysis (57%) into a cloud environment, the highest demand for cloud deployments can be seen in Corporate Performance Management use cases: Advanced and predictive analytics (53% planned), operational planning/forecasting (44% planned), and strategic planning/simulation (44% planned).
According to Stratistics MRC, the global financial analytics market is projected to reach $10.34 billion by 2022 growing at a CAGR of 12.2% during the forecast period.
Planning, Budgeting & Forecasting – ground zero for cloud EPM
Planning, budgeting and forecasting are core, data-driven activities that every business must execute in some way, shape or form. These activities are also instrumental in achieving a competitive advantage, identifying new revenue opportunities, increasing profitability, improving customer service and driving operational efficiencies — all of which synch tightly with the CFO's duty as trusted adviser.
While the top reason for moving EPM to the cloud is to reduce IT infrastructure costs, even closer to the CFO's heart, moving to the cloud also enables EPM users to innovate and adopt best practices such as rolling forecasts, driver-based planning, and faster reporting and close.
According to a new survey by the consulting firm Kaufman Hall, as reported in CFO Magazine, less than 23% of CFOs are very confident about their company's ability to maneuver past unforeseen business obstacles, due in part to outdated financial planning and analysis (FP&A) tools and processes. More than 50% of CFOs say they take longer than three months to complete a budget, according to the survey.
A lot can happen in three months. Guiding a business' performance using annual or even quarterly financial snap shots is akin to rear-view mirror driving, and any business leader worth his/her salt knows that this method is completely unacceptable in today's fast-paced, dynamic, data-rich, increasingly global, and fiercely competitive market.
Gone are the days of 'point-in-time' pictures, which is why a growing number of CFOs are selecting planning, budgeting and forecasting as ground zero for migrating their EPM processes to the cloud to leverage and benefit from alternate models and 'what if' scenarios.
Oracle Enterprise Planning and Budgeting Cloud Service (EPBCS) falls under Oracle's Enterprise Performance Management solutions umbrella and is grouped with Oracle's EPM Cloud solutions.
Oracle's EPBCS is based upon the market-leading Oracle Hyperion Planning, but built and optimized for the cloud. EPBCS offers world-class planning, budgeting and forecasting with the simplicity of the cloud, including market leading "out-of-the-box" modules, such as:
Fully integrated financial statement planning (income statement, balance sheet and cash flow);
Strategic workforce planning;
Capital expenditure planning;
Project financial planning (including capital projects, indirect projects and contract projects); and
Strategic modeling.
Intuitive business wizards, flexible navigation, and built-in tutorials make EPBCS easy to use (for business users across the enterprise). The solution's modeling, scalability and built-in predictive capabilities enable business users to create forecasts and long-range financial models to evaluate opportunities and risks. In short, EPBCS empowers CFOs and operational planners with flexibility, scalability and the ownership to plan the way they want, while still offering the transparency and control required for corporate finance.
Oracle EPM Cloud accolades
According to AppsRunTheWorld, in 2015, Oracle led the EPM pack with 26% market share and $580 million in EPM product revenues. Oracle is ranked a leader in the Forrester Wave: Enterprise Performance Management, Q4 2016 report, and has more than 1,500 EPM cloud customers, according to Forrester.
Last year, Gartner split its Corporate Performance Management Magic Quadrant into two separate reports — strategic CPM (SCPM) and financial CPM (FCPM). This year, Gartner inserted the word "cloud" into its reports, ostensibly, to acknowledge the growing importance and adoption of cloud-based EPM.  Given their new role as strategic advisors, CFOs might take issue with Gartner's bifurcation/delineation of "strategic" and "finance," but they can take comfort in knowing that Oracle is named a leader in both Gartner MQs.
Contact AST today and let our Oracle experts put the power of Oracle EPM Cloud solutions to work for your enterprise.  Aside from our Oracle EPM Cloud QuickLaunch programs, we can share our successes with both new cloud implementations and migrations from established, on-premises installations.