The Cloud ERP Imperative – Transform the Core or Suffer Disruption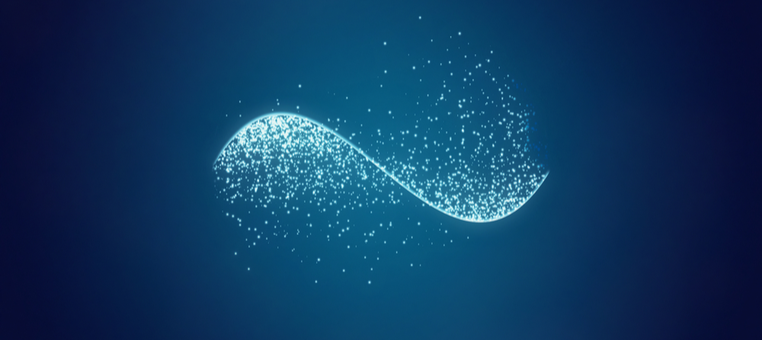 Digital disruption abounds
Digital transformation has been all the rage for some time now, and for good reasons. Advances in cloud, mobile, IoT and big-data analytics have forever altered the playing field, and companies across industries are under constant threat from faster, smarter, more nimble competitors who are leveraging technological advances to streamline processes, reinvent business models, win customers, and grow market share. Disruption is rampant. No one is safe. This is the reality of business today.
As pointed out by WSJ blogger Irving Wladawsky-Berger, death-by-disruption is gathering steam:
"The topple rate, a measure of how rapidly companies lose their leadership position, has increased by almost 40% since 1965. The tenure of companies on the S&P 500 was 61 years in 1958; it's now 18 years. If these trends continue, 75% of the S&P 500 companies will have changed over the next 15 years."
And few, if any, industries are exempt, particularly if your industry has a low barrier of entry and/or your business relies on a large legacy business model to generate the majority of your revenue.
The lion's share of respondents to an annual survey conducted by Russell Reynolds Associates of more than 2,000 C-level executives across 15 industries anticipate moderate or massive disruption in the next 12 months, as reported in Harvard Business Review. In fact, 50% (or more) of execs in the following 10 industries see disruption striking in the year ahead:
Media (72%)
Telecom (64%)
Consumer Financial Services (61%)
Retail (57%)
Technology (57%)
Insurance (53%)
Consumer Products (52%)
Nonprofit (52%)
Business and Professional Services (51%)
Education (50%)
Transforming the core
Digital transformation began a decade or so ago as isolated, one-off, departmental projects typically classified as "shadow IT" initiatives. Today, digital transformation is an enterprise-wide, mainstream endeavor — mandated by Boards, supported by C-level execs, and executed continuously by IT and business users working hand in hand.
The piecemeal edge innovations of the past no longer pass muster. To survive and thrive in our current, highly disruptive and volatile business climate, core business processes that drive operations must be completely re-imagined — from the consumer to the core — if your business is to remain relevant and viable.  This means re-examining and questioning everything we think we know about the enterprise resource planning (ERP) systems that have powered companies since the 1990s.
Though commoditized by a saturated product mix and ubiquitous deployment at companies large and small, ERP remains the backbone for most companies. ERP is indispensable not only because it automates the back office, but also because, by integrating all data and processes of an organization into a unified system, it enables enterprise-wide analytics to support decision making at all levels. At the same time, legacy on-premise ERP is rightly perceived as static and incompatible with the transformational goals of present-day companies — in addition to being too costly and too complex!
The extensive integration of vast data, information, and applications fuels scope creep and drives up implementation costs. Decades of customization (particularly among early adopters in the energy, manufacturing and distribution industries) exacerbate complexity and add time and cost to upgrades. Myriad, bolted-on legacy apps slow performance and stifle flexibility. Variable ERP pricing models with multiple pricing engines tied to numerous KPIs make it difficult, impossible even, to accurately predict TCO.
Driven by a desire to reduce costs, remove complexity, and increase flexibility and responsiveness, a growing number of businesses are looking to migrate their ERP system(s) to the cloud. In fact, general consensus among industry pundits is that cloud ERP will be the norm within 5 to 10 years.
Key benefits of migrating to cloud or SaaS ERP include fast implementation time; quick access to functionality; reduced IT efforts and costs because both hardware and software operation and maintenance are the provider's responsibility; flexibility due to subscription rather than licensing contracts; and cost-efficient scalability by way of "pay-what-you-use" concepts.
Cost savings are what most business leaders focus on when considering migrating ERP to the cloud, probably because TCO is readily measurable. According to a 2016 study conducted by Nucleus Research, the average expense for companies to set up their on-premises ERP systems—including software, hardware, consulting, personnel, and training—is about $8 million. Setting up ERP apps in the cloud, according to Nucleus Research, costs just $2.6 million.
Operational costs for on-premise ERP are also higher than cloud ERP. According to Nucleus Research, cloud reduces ERP operational costs by more than 50%.
While these very real and measurable monetary drivers for cloud ERP adoption are compelling, at AST, we believe that infusing our customers' business with the core transformational power that only cloud ERP can deliver yields the greatest value by far and should rank first in green lighting a cloud ERP initiative.
According to a recent APQC survey, 76% of business leaders said their current ERP system is unacceptable due to a lack of usability. This level of dissatisfaction with a core technology that plays such a vital role in day-to-day operations is completely unacceptable. Period.
Though more difficult to quantify, the ability to adapt to change, make accurate, real-time, data-driven decisions, expand quickly into new markets, accelerate innovation and monitor the entire business from a single cloud platform are real-world benefits that trump mere cost savings.
Oracle ERP history flyby
Oracle has been in the ERP game for three decades, nearly as long as there has been an ERP game to speak of. Oracle E-Business Suite started life as Oracle Financials in 1987. In 1988, Oracle released its first ERP (general ledger) product called Oracle Applications. In 2000, Oracle shipped Oracle E-Business Suite Release 11i, the industry's first integrated suite of enterprise applications, and by 2005, Oracle had completed its acquisition of PeopleSoft (and PeopleSoft's acquisition JD Edwards). Adding to the company's arsenal of ERP products, Oracle Fusion Applications became generally available in 2011. Oracle officially entered the public cloud space with the launch of Oracle ERP Cloud and Cloud HCM products in 2012.
To be sure, Oracle is bullish on all of its cloud offerings, but particularly on the future of Oracle ERP Cloud, and for good reasons…
Oracle ERP Cloud is a complete, innovative, proven and modern suite to manage accounting, financial planning, procurement, projects, and more. Its functional breadth and depth supports organizations of all sizes and across all industries. A highly scalable architecture makes it perfect for large, complex, global, and transaction-intensive industries, and embedded analytics with role-based dashboards enable data-driven decision making at all levels. Native contextual social collaboration and mobile accessibility add to Oracle ERP Cloud's transformational power.
Oracle ERP Cloud's impressive traction
The active base of Oracle ERP Cloud customers is on track to reach 4,000, and if the company's latest quarter is any indication, this milestone will be notched and surpassed sooner rather than later.
Oracle's third-quarter fiscal 2017 results opened some eyes, to say the least, as the company reported 564 new cloud ERP customers (excluding Netsuite). While 120 of these were expansions by existing customers, 50% were first-timers to Oracle ERP Cloud, highlighting the company's strong momentum in gaining cloud ERP market share.
Oracle has received acclaim from all leading analyst firms for its cloud prowess in general and for cloud ERP in particular. Most recently, Oracle ERP Cloud was named a Leader in Gartner's 2017 "Magic Quadrant for Cloud Core Financial Management Suites for Midsize, Large and Global Enterprises" research report.
Accolades from analysts are nice, but Oracle has its sights set sharply on dominating the bourgeoning market for transformational cloud ERP solutions. With demand growing among new and existing customers, and support from dedicated partners such as AST, Oracle's gains in the cloud ERP market are certain to accelerate in the years ahead.
ERP's strong (and cloudy) future
By all accounts, spending on ERP is expected to be strong over the next several years and adoption of cloud ERP is forecasted to grow dynamically during this period.
Check out this roundup of recent ERP predictions from leading market research firms:
According to Apps Run the World, the ERP applications market is expected to reach $84.1 billion by 2020, compared with $82.1 billion in 2015 at a compound annual growth rate of 0.8%.
According to Market Research Engine, the market for ERP is predicted to be worth more than $49.50 billion by 2020.
Projections from Allied Market Research place the anticipated ERP market growth at approximately $41.69 billion in sales by the year 2020. And between 2014 and 2020 they expect the market to register a growth of 7.2%.
In 2017, Gartner predicts enterprises will spend $30+ billion on ERP.
According to Gartner, ERP is the single largest category of enterprise software spend, at $31.4 billion in 2016. In the last five years, SaaS ERP growth has exceeded 25% per year.
By 2018, according to Gartner, almost a third of service-centric companies will move the majority of their ERP applications to the cloud.
According to a recently published global cloud ERP market report by RnRMarketResearch.com the industry grew at a CAGR of approximately 6.38% during 2011-2015 and is anticipated to grow at a CAGR of 8.30% during the forecasted period 2016-2021.
Allied Market Research forecasts that on-premise ERP software will continue to hold a majority of market share by 2020, occupying up to 57%. However, cloud-based ERP continues to rise in popularity, with a projected growth of up 10% by 2020.
According to MarketsandMarkets, the cloud ERP market size is estimated to grow from $18.52 billion in 2016 to $29.84 billion by 2021, at an estimated CAGR of 10.0%.
IDC forecasts the SaaS ERP market will reach $23.8B in 2018, attaining a 17.2% CAGR in the forecast period.
By 2020, IDC maintains, 40% of large organizations will have at least 60% of their ERP applications in the public cloud.
According to a 2017 report by Forrester, "[For ERP] the shift to SaaS will accelerate over the next three years and become the preferred deployment option for many types of businesses. For large enterprises, adoption will be more restrained near-term, but solutions are maturing quickly, and we will see significant adoption at scale for complex businesses within five years."
Cloud ERP migration – strategy, expert guidance needed
Given the vital role ERP systems play as the transactional backbone of a company, the myriad, intelligent ways of migrating ERP to the cloud, and the knowledge that migrating ERP to the cloud is not a question of 'if' but rather questions of 'when' and 'how,' it is no wonder that pulling the trigger on ERP cloud migration is not done lightly. Nor should it be.
For net-new Oracle customers, Oracle ERP Cloud is a no brainer. For existing Oracle ERP customers (E-Business Suite, PeopleSoft, JD Edwards) Oracle ERP Cloud is your future. While the Oracle Applications Unlimited promise to continuously support and innovate current applications remains unchanged, economics and competitive pressure make migrating ERP to the cloud an imperative for which all companies should be actively planning (if not already executing).
Oracle ERP Cloud is designed for incremental cloud adoption, which lets customers move to the cloud at their own pace in phases that fit their business model and operational needs. To help make the migration process easier and faster, existing on-premise customers can leverage Oracle's Customer 2 Cloud Program which enables them to use current support spend to redirect elements of their installed on-premise solutions to Oracle Cloud. For companies and government agencies required by law or regulatory constrictions to keep data on site, Oracle's Cloud at Customer program provides all of the features, benefits and pricing of cloud delivery via a "cloud machine" that lives in the customer's data center.
There is no cookie-cutter tool for ERP cloud migration. Each company has its unique ERP environment, market forces, corporate objectives, industry imperatives, customer expectations, and enterprise IT priorities — which is why, at AST, we provide a prioritization framework along with an arsenal of best practices, pre-built templates, project accelerators, and above all, the deep industry and business process expertise needed to guide our customers along their unique ERP cloud migration journey.
But laggards beware — Oracle ERP Cloud is sure to be a disruptive force in the years ahead, giving first movers and early adopters a significant competitive advantage not easily matched.
Contact AST today and let our Oracle ERP Cloud experts put the power of transformation to work for your business.