Making it Rain with Oracle Sales Cloud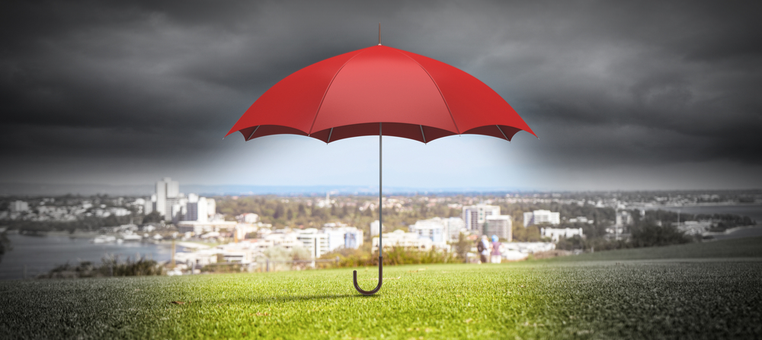 Work smarter, not harder, with SFA
Today's digitally savvy consumer is well-connected, well-informed and extremely empowered.  At ease navigating multiple sales channels and confident in conducting real-time research on competitive offerings, consumers demand convenience and have no tolerance for individuals or organizations that waste their time or money. With the buyer firmly in the driver's seat, overburdened and under-supported sellers saddled with outdated technology are unable to meet heightened expectations and provide a satisfying experience.
Poor sales performance, an expanding sales force, missed opportunities, long sales cycles and inability to accurately forecast sales are top indicators that your organization could benefit from sales force automation (SFA) software. Putting pressure on your sales organization to throw more bodies or more hours at the problem won't get the results you need. Not in today's dynamic market replete with fierce competitors, complex products and empowered consumers. The secret for success, it turns out, is to work smarter, not harder, by leveraging sales force automation (SFA) solutions.
A subsection of CRM, sales force automation (SFA) is an umbrella term for software designed to eliminate many of the necessary – but time-consuming – tasks associated with selling, including order processing, contact management, information sharing, inventory monitoring and control, order tracking, customer management, sales forecast analysis and employee performance evaluation.
By improving the productivity of all members of your sales force, particularly, your frontline sales representatives, SFA increases both leads and win rates, reduces sales cycles, provides reliable forecasting and, most importantly, improves the customer experience.
A brief history of SFA
As a tech-spending category, sale force automation software has been around for twenty years or so. As the original name for what became known as customer relationship management (CRM), SFA's origins began with an exclusive focus on sales processes but rapidly evolved and expanded to include all present-day CRM functionality.
It can be argued that SFA began in the '80s with ACT!. Billed as contact management software, ACT! was essentially a digital rolodex. In the '90s, Siebel Systems was born from Oracle's internal sales application, and quickly emerged as the leading SFA provider on the market.
In the '00s, the .com bubble burst and the SFA market (generally known by then as eCRM) was decimated. Interoperability with legacy software became a major focus, and large vendors such as Microsoft, Oracle (via Siebel acquisition) and SAP entered the CRM fray. In 2007, Salesforce created the next big change by introducing the world to cloud-based CRM.
Today, cloud-based and SaaS CRM solutions continue to gain popularity, largely due to their lower initial cost, around-the-clock availability, integration with back-end systems, support for mobile devices, and capacity to incorporate social technologies as well as, most recently, advances in artificial intelligence (AI) and machine learning (ML). As reported in Forbes, by 2018, 62% of all CRM software will be cloud-based.
 Investing in SFA is strong (and pays off)
According to Gartner, the sales force automation market grew 12.8% in 2016 to reach $5.6 billion and will reach $9.4 billion by 2019. The global SFA spend in 2016, according to Technavo, was $7.2 billion and is expected to reach $11.5 billion by 2021.
SFA implementations are a considerable investment, according to Gartner. Respondents to a recent survey report spending an average of $276,440 each on SFA solutions in their most recent fiscal year, compared with $153,970 on non-SFA sales applications. According to the survey, it appears that money spent on SFA is well spent, with 89% of the respondents claiming to be "very satisfied" or "completely satisfied" with their SFA solution.
Findings from another survey conducted by IDC underscore the significant and measurable benefits of SLA, including:
30% increase in deal closures
18% reduction in sales cycle
14% reduction in sales administration time
When these figures are applied to a multi-million dollar financial institution, the overall productivity and profit increase can be quite substantial.
Research firm Aberdeen Group determined that best-in-class adopters of SFA systems saw their deals increase in size by an average of 27%. In addition, these top SFA adopters decreased the sales cycle by 16% and cut the time-to-quota by 15%, the report found. Using SFA systems, these organizations' customers' revenue – and, therefore, buying power – grew 26%, while their sales administrative time was slashed by 14%, Aberdeen Group reported.
 It's not about making more rainmakers, it's about making more rain
All hail the rainmakers! Those select few, natural-born sellers who invariably meet or exceed any sales quota placed before them. Historically, the term "rainmaker" was applied to any person who brought clients, money and respect to an organization based solely on his or her individual effort, skill and associations.
This may have sufficed during the age of Willy Loman, but we should never forget that Arthur Miller's fictional character appeared in a play aptly named "Death of a Salesman." The reign of rainmakers, if such a time ever truly existed, came to an end with the advent of technology in business.
Today, every sales rep has to face new challenges including fragmented customer data, increasingly bigger and better competition, and more dynamic deals. Customers are also more worldly and wise and have higher expectations. Purchasing departments use algorithms for routine buys, enabling pure economics to trump personal relationships. Corporate buyers frequently request complex, customized, end-to-end solutions that — to close the deal and successfully deliver — require a team of product and industry specialists, timely incentives and extensive back-office support.
The days of lofty, often arbitrary sales quotas handed down by aggressive but uninformed business leaders are a thing of the past. As are the days of sales force leaders indiscriminately spreading quotas across territories with blind faith that their few rainmakers would somehow, once again, save the day.
As Forrester points out, "there is no singular role of salesperson. In today's world, sales roles can include sales development reps, account executives (field and inside), customer success managers, sales operations, and many more."
To win in this new age of empowered consumers, the entire sales approach must be re-invented. A more data-driven, team-oriented and technology-enabled approach is called for. It takes an expansive and highly-collaborative team executing an intelligently-conceived, comprehensive, seamlessly-orchestrated strategy to advance sales in business today.
The goal isn't to replace rainmakers, but to increase the productivity and effectiveness of all members of your sales force by automating time-consuming tasks, better managing territories and opportunities, forecasting intelligently and empowering your entire sales team. In doing all of this, SFA makes every day a rainy day for your organization.
 Not all SFA solutions are created equal
As a centralized, automated business software solution designed specifically for sales professionals, SFA can help businesses across industries. Cloud delivery makes SFA available to organizations of all sizes. But with hundreds (maybe thousands) of competing SFA products on the market today, selecting the one that's right for your business can be a formidable challenge.
In addition to pricing, ease-of-use, and the requisite feature/benefits catalogue, you want a mature, proven SFA solution that meets your organization's unique needs (immediate and future), is configured precisely for your industry and supports your sales processes, can incorporate data from throughout your organization, has superior analytics capabilities, supports the latest social and mobile technologies, and has the flexibility and scalability to react and grow in lockstep with your business.
You also need an implementation partner who knows the product inside out and, equally important, has in-depth understanding of your industry and your business.
Oracle Sales Cloud leverages Oracle's comprehensive product portfolio to offer pre-configured solutions to meet essential industry-specific requirements. The solution's innovative mobile capabilities help sales reps complete tasks quickly for maximum productivity. Sales Cloud is central to Oracle's unified customer experience (CX) offering, which includes products for CPQ and marketing automation, among others. Sales Cloud takes advantage of Oracle's best-in-class cloud portfolio to offer a complete array of sales tools, and an integrated SaaS platform allows organizations to tailor the UI, extend and build as they see fit.
Oracle Sales Cloud is widely recognized and acclaimed by leading industry analysts. Most recently, based on the performance of it Sales Cloud product, Oracle was named a 'Leader' by Gartner in its Magic Quadrant for Sales Force Automation.
According to Gartner, "Oracle has the deepest set of native core and near-core SFA capabilities of the leading SFA vendors [and] one of the deepest vertical-specific product offerings of any vendor in the market."
AST has more than 20 years of experience working exclusively with Oracle solutions and has 300+ successful Oracle Sales and Oracle Sales Cloud implementations under its belt.
Contact AST today to learn how our Oracle Sales Cloud experts can make it rain for your business.