The IaaS Craze & Benefits of Bare Metal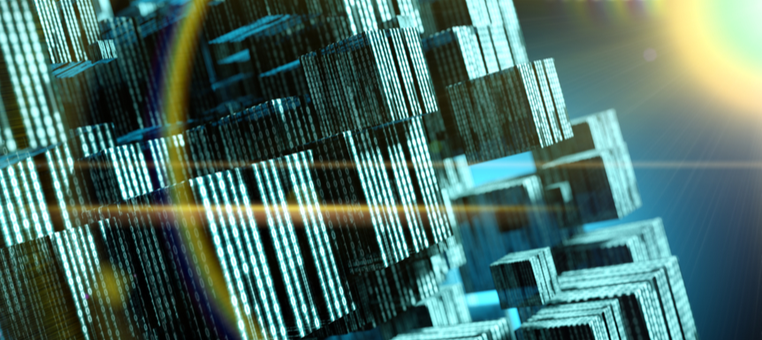 IaaS defined
Infrastructure-as-a-Service (IaaS) is a form of cloud computing relying on an underlying pool of physical computing resources, such as servers, network connections, load balancers, and bandwidth, which are provided in a virtualized environment "as a service" by Cloud Service Providers (CSPs). Essentially, IaaS enables organizations to rent an IT infrastructure from a service provider rather than purchasing the technology and hosting it internally.
Connecting to the cloud via IaaS is a practical way for businesses to get the benefits of greater flexibility at a lower cost—without losing their existing IT investments. A growing number of organizations are adopting IaaS solutions owing to exponential data growth, the need for reducing the burden and cost of data center administration, and the need to focus more on their core operations.
There are many advantages to this computing model, including: no capital spending, on-demand scalability and flexibility, anytime/anywhere access, proven security and a future-proof infrastructure.
IaaS growth
Across the board, industry experts predict strong growth for IaaS:
 IaaS drivers
So, what's driving the demand for IaaS? Antiquated, costly on-premise data centers, a prevailing 'cloud-first' mindset, and the growing demand for a hybrid cloud structure top the list.
On-premise data centers going the way of the dodo bird
Companies of all sizes and across industries are waking up to the idea that it doesn't make sense to build and manage a data center on-site. The capital investment required for an on-premise data center – hardware, facility maintenance, business continuity, disaster recovery – is exorbitant, as is the cost of staffing a data center with the requisite skilled resources.
Research firm IDC estimates that in 2017 traditional, on-premise data centers accounted for 62% of IT infrastructure spending, with 38% going to cloud IaaS (23% public cloud/15% private cloud). By 2020, IDC predicts that spending on IaaS will surpass spending on on-premise infrastructure. Translation: On-premise data centers are becoming less important and IaaS is becoming more important.
IaaS for iterative cloud migration
Migration to the cloud is not a question of 'if' but a complex riddle comprised of when, what, which order, how much and what flavor. There is no cookie-cutter template for cloud migration — each organization must map out a holistic, strategic plan for migration that best suites their specific IT needs and business goals.
IaaS is ideal for incremental cloud adoption, letting customers move to the cloud at their own pace in phases that fit their business model and operational needs. Using IaaS allows companies to simply slice out a set of functionals within their on-premises human capital management, enterprise resource management or customer relationship management system, and move it into a cloud environment where the data can be shared, managed, and analyzed. Also, some organizations are looking at moving non-production environments (Dev/Test) to the cloud using the IaaS approach in order to prepare the organization for cloud adoption.
IaaS for a hybrid world
Data is the life force of today's digital era. As such, organizations across industries are stepping up their efforts and investments to capture, store, analyze and protect their data treasure troves.
Storing of all the data in one place makes organizations susceptible to unforeseen errors or data theft.  Employing a hybrid cloud strategy – combining on-premise, hosted private cloud, and public cloud solutions – helps mitigate these data risks.
Hybrid cloud solutions are continuing to gain popularity and will persist for the foreseeable future. This demand for hybrid cloud platforms is expected to drive the infrastructure as a service market.
According to Global Industry Analysts, awareness over the benefits of hybrid cloud and its potential as a powerful weapon in battling digital disruption will drive the global market for hybrid cloud to reach $129.9 billion by 2022.
The heavy benefits of bare metal
Bare metal defined
Bare metal instances are on-demand, bare metal compute resources in the cloud. As the name implies, bare metal means no software, just CPUs, memory, and storage.  Bare-metal services essentially give customers a dedicated physical server with pay-per-use pricing. Unlike IaaS and other cloud services, bare metal servers are non-virtualized physical compute nodes. This means there is no hypervisor running to create virtual machines. Bare metal affords complete control, enabling customers to define every aspect of infrastructure – servers, network, storage, security – based on their specific and unique requirements.
Public cloud offerings are a shared environment where multiple virtual machines are fighting for the same physical resources. The presence of 'noisy neighbors' can sometimes lead to performance degradation. In fact, the mere presence of a hypervisor, as is the case with public clouds, can negatively impact performance. Bare metal servers, without a hypervisor, deliver uncompromising and consistent performance. Instances with the latest generation NVMe SSDs provide millions of IOPS and very low latency, making bare metal ideal for I/O intensive applications, demanding big data workloads and massively scalable databases.
Bare metal growth
According to a 2016 Markets and Markets report, as reported in Networkworld, the bare-metal cloud market is expected to grow from $871.8 million in 2016 to $4.7 billion in 2021, at an estimated compound annual growth rate of 40.1%.
Bare metal drivers
Despite the maturity and proven ability of public cloud services, for some companies, certain on-premise applications and/or new data-intensive applications are not ideally suited for porting to the public cloud.
Reasons that make it challenging or impractical to use clouds for certain applications include:
Application architecture: For companies that have been running their businesses on the same ERP system for many years, the architecture of the application itself may preclude migration to a virtual environment.
Performance issues: Because these applications tend to be transaction-intensive, they may require high network throughput and very low latency. This performance may be difficult to achieve in a public cloud environment
High-availability requirements: While the cloud offers excellent overall continuity and availability, any application accessed over the Internet is susceptible to the occasional "hiccup." For systems where even a relatively brief interruption can have significant consequences, organizations may be better off investing in high-availability infrastructure in an in-house data center.
Bare metal appeals to customers with customized, on-premises apps that they would like to migrate to the cloud without changing or re-implementing. With bare metal, organizations can move existing apps to the cloud and continue to operate as they would on-premise, using the same tools and without changing workflows and processes.
Another major driver for bare metal is digital transformation itself. At its core, digital transformation is about capitalizing on the relationship between technology and customer behavior, and leveraging disruptive technologies to close the gap between businesses and their customers.
Big data analytics, IoT, machine learning (ML) and artificial intelligence (AI) are all bleeding-edge technologies shaping our digital world. Applications incorporating these technologies must process massive amounts of data without error or interruption instantaneously. As bulleted above, public clouds are not ideal for high-availability, compute- and/or data-intensive workloads.
Availability, flexibility and performance are common themes that drive almost every transformative digital project. The ability to analyze, store and take action on fast, big data is critical, and a reliable, high-performance infrastructure is required in order to extract valuable insights from large volumes of data. Bare metal delivers on all points.
AST and Oracle for IaaS & Bare Metal
Contact AST today to learn how our Oracle Cloud experts can provide the infrastructure-thru-application expertise your organization needs to thrive in a digital economy.