5 Keys to Digital Innovation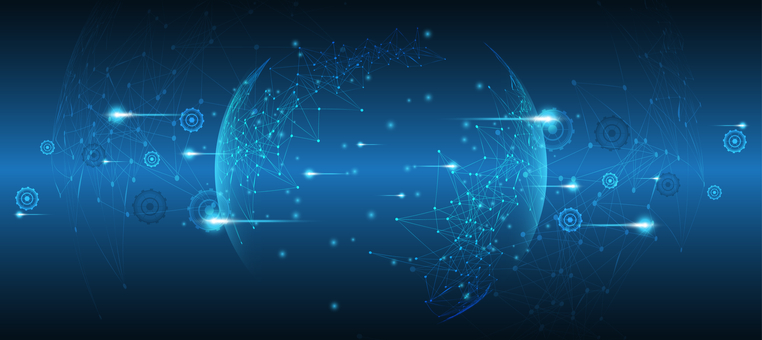 Digital transformation is not optional. It is the commitment every business enterprise and public sector organization must make to ensure its relevancy, its survival. Advances in digital technologies have forever altered the playing field, and companies across industries are under constant threat from faster, smarter, more nimble competitors who are leveraging technological advances to streamline processes, reinvent business models, win customers, and grow market share. Disruption is rampant. No one is safe. This is the reality of business today.
Every business leader must strategize how best to quickly and cost-efficiently move their enterprise's digital-business needle from where it registers today to where it must be to advance business, sustain a competitive edge, and cement customer loyalty.
Let the following 5 keys to digital innovation guide the way:
1. Establish a culture of innovation

Done correctly, digital transformation fundamentally changes how a business operates. As such, a successful transformation necessitates instilling a culture of innovation that supports change while reinforcing strategy. Implementing new products, services, and customer interactions powered by digital technologies is only half the battle.
Traditional ways of working are incompatible with today's digital enterprise – which operates faster, broader and in perfect unison. Hierarchies must be flattened to speed decision-making. A singular focus on the customer must transcend executive rank. All employees must be empowered to make on-the-spot decisions. Everyone throughout the enterprise must be committed to delivering results faster. Successful transformation demands a new culture of innovation that is embraced by all, accepting of change, and dedicated to a shared vision and new ways of working.
2. Communication & Collaboration
Beyond myriad digital technologies, transformation is an enterprise-wide, collaborative exercise with the goal of removing traditional barriers — between companies and customers, IT and business users, departments, divisions, business units, and layers of management. Sustaining innovation requires leveraging insights across different departments and operational areas, fostering discussion, and maximizing the complete value of an organization's workforce and data assets.
Multidisciplinary collaborative teams are vital to transformation. Everyone from end-users, designers, IT leads, line of business heads, customers, and partners must participate in identifying problem areas and discovering opportunities for innovation. Each employee should contribute, and each individual's perspective should be heard and valued. By drawing on a broad array of domain expertise, multidisciplinary collaborative teams foster discussion from which new insights arise.
3. Focus on business processes

Becoming "digital" is not a one-project wonder. Yet few enterprises can afford the time and resources of a complete business model transformation. The key to a successful digital business strategy, AST maintains, is to focus on reimagining specific business processes – from the customer to the core – to simplify and enhance customer interactions.
Business processes are essential for any organization to function properly. Order to Cash, Procure to Pay, Plan to Produce, Request to Service, as well as processes driving CRM, HR/HCM, and Finance must be in place for a business to achieve its growth objectives and service its customers.
By focusing transformation efforts on business process innovation, organizations see how business insights can best be leveraged to achieve the greatest impact across the entire value chain — creating a clear path to achievable business results.
4. Start small & succeed big

Transformation is not a big-bang endeavor. It is an ongoing, iterative, adaptive journey comprised of well-defined, objective-driven, verifiable quick wins. Not to be confused with the old, airy term 'proof of concept', a 'quick win' is literally just that — a rapid, non-disruptive deployment that yields immediate and meaningful business value. A clear-cut win for the business. Fast. Decisive. Definitive.
Today's business leaders are more tech-savvy and results-oriented than in years past, favoring an iterative approach over large-scale technology initiatives, and scrutinizing transformation business cases.
Every facet of a digital transformation journey should strictly map to projected, measurable outcomes and, most importantly, enhance the customer experience. By starting small and building on success, businesses increase confidence and add momentum to their transformation journeys.
5. Be creative with funding

Sustained innovation is, by definition, a journey. Organizations must clearly articulate their digital strategies and provide support, both in investment dollars and in human capital, to execute on them. Talk is cheap. Until business leaders take the time to develop a thoughtful strategy backed with meaningful funding, the chances of digital projects bearing fruit will remain limited.
Closely tracking outcomes and reinvesting positive gains is absolutely vital to keeping your digital program on track and moving forward. On this score, we've worked with customers to keep funding for digital projects flowing by reinvesting gains from completed projects – such as better-than-planned-for savings, labor savings, maintenance savings, and a percentage of new revenue.
By approaching transformation in a strategic, incremental manner and 'paying forward' measurable gains, confidence grows as positive outcomes mount up, and your organizations' transformation progress never stalls.
Contact AST today to learn how our Oracle Cloud experts can accelerate the pace and increase the value of your digital innovation game plan.