AST India Hosts 2nd MuleSoft Meetup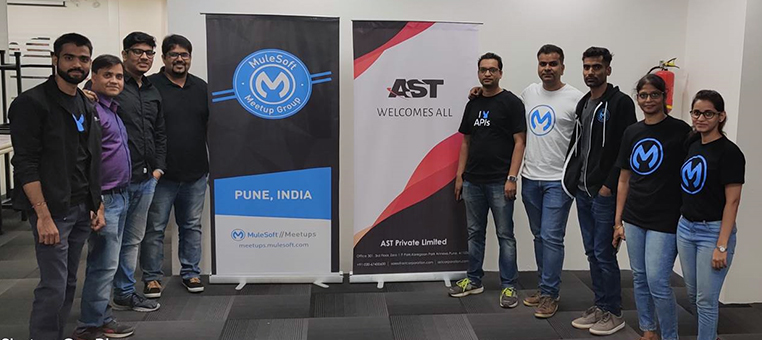 On December 14, 2019, AST hosted another successful Mulesoft Meetup at our Pune office. This event featured two speakers: Radhika Atmakuri from AST, who did a technical demonstration on 'Anypoint Monitoring & Visualization' and Tirthankar Kundu from Persistent, who did a technical deep dive on CI/CD using Jenkins & Github. Radhika is also the first woman speaker in the Pune Chapter.
The event was attended by over 120 participants across Pune and provided an immersive and interactive learning and collaboration platform for all participants.