AST Welcomes College of American Pathologists (CAP) Leadership in Pune, India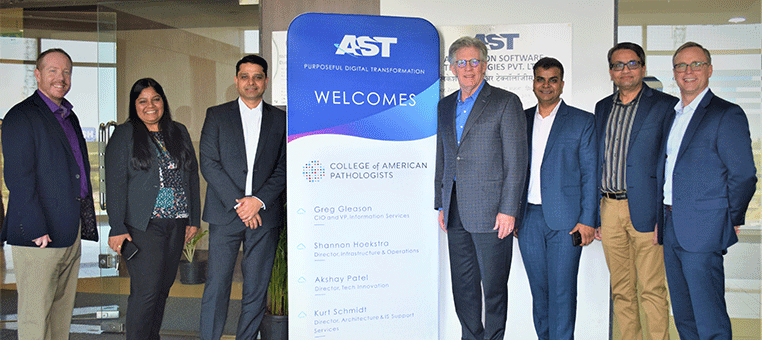 Applications Software Technology Pvt. Ltd. recently welcomed an esteemed delegation from the College of American Pathologists (CAP). CAP was represented by Greg Gleason, Shannon Hoekstra, Akshay Patel, and Kurt Schmidt.
AST has been strategic partner to CAP for more than 12 years, helping CAP build a strong technology core and supporting its digital ambitions.
AST gave the CAP team a very personal experience, right from the moment they de-planed. For CAP, seeing AST's capabilities and team competencies around Testing, AI/ML, Automation, BOT, Security, AWS, and DevOps exceeded their expectations.
Many thanks to CAP leadership for taking time from their busy schedules to visit our office in Pune.  AST looks forward to many more years as a trusted advisor and technology partner to CAP.