AST India Welcomes Visits from Helmerich & Payne (H&P)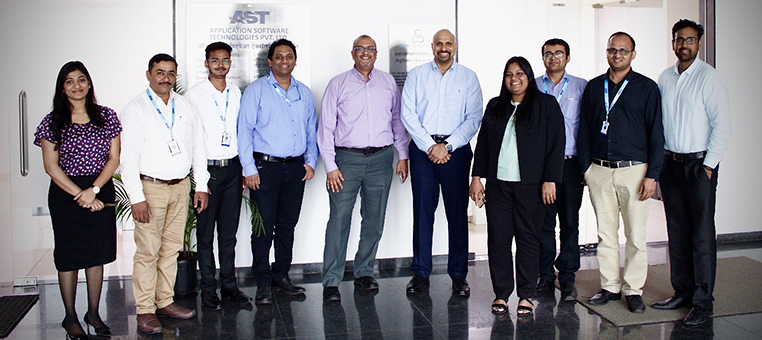 On Wednesday, December 5, AST's team in Pune welcomed Mr. Kane Ramasamy, Director of Applications and Information Management at Helmerich & Payne (H&P). H&P has been a respected client of AST, and our two teams are currently working together to successfully deliver challenging projects across multiple pillars.
During his visit, Mr. Ramasamy shared a future roadmap of all the exciting projects coming up as well as spent time getting updates on the current engagement. In addition, Mr. Ramasamy also took the time to understand how our Technology Services and ERP teams have engaged in some of the transformational engagements in the past, as well as AST's growing areas of expertise. Many thanks to Mr. Ramasamy for taking time from his busy schedule to visit our office in Pune. AST looks forward to many more years as a trusted advisor and technology partner to H&P.