Securing Your Remote Digital Workforce with Authorized Access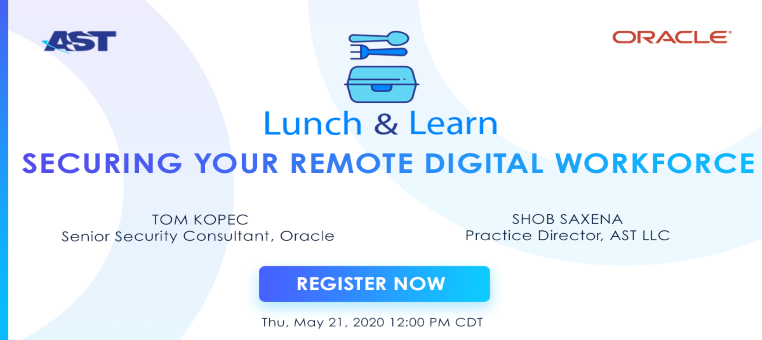 When giving your workforce access to mission-critical resources on the cloud, user authentication is imperative!
Please join us for a valuable webinar to learn how Oracle's Identity and Access Management can augment your strategy around secured accesses for a remote digital workforce. We will also share information about additional Oracle technology, such as Identity-as-a-Service (IDaaS), CASB, and Oracle Cloud Infrastructure (Gen2).
Click here to get details on our Lunch & Learn: Securing Your Remote Digital Workforce and register today!