When Hindsight is 2020 – A CDG Thought Leadership Paper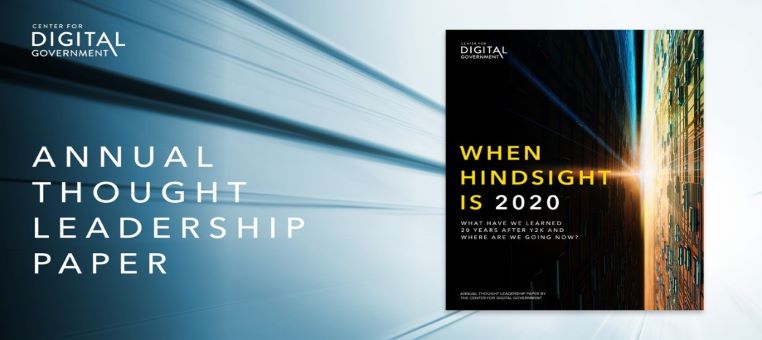 State and local government has gone through many transformations since Y2K. AST partnered with the Center for Digital Government who produced a thought leadership paper titled, "When Hindsight is 2020." This resource includes expertise from industry and government and explores the challenges government leaders face today in the context of what we've overcome in the past.
We know our public sector followers will find the content relevant to the challenges they're facing. Download a complimentary copy here.
Many thanks to AST customer contacts Rob Lloyd at the City of San Jose and Tom Lynch, Derrick Thomas, and Joel Inwood at Cook County for participating in the survey! A special shout-out to Jennifer Mascari, SVP of Government Sales at AST for spearheading our participation.