It's Not Too Late – Lunch & Learn: Securing Your Remote Digital Workforce Tomorrow!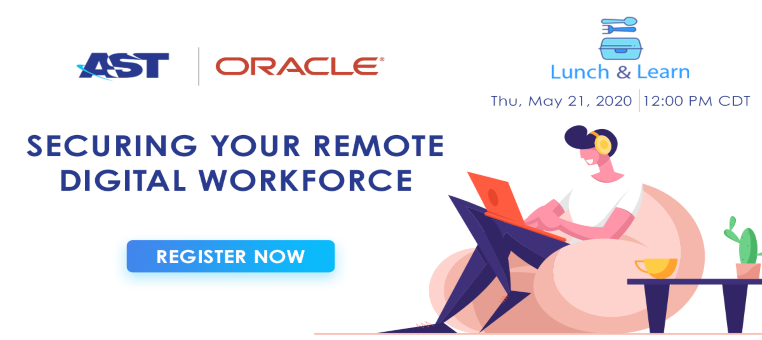 Learn Oracle strategies in Cloud security to support a remote digital workforce with AST and Oracle. 
Speakers: 
Tom Kopec, Senior Security Consultant at Oracle Corporation & Shob Saxena, Practice Director at AST LLC. 
Do not miss this discussion on the superior security benefits intrinsic in Oracle Cloud Infrastructure Gen2 and helpful tips on laying a foundation for cloud security management, including aspects of Privileged Access & Identity Access Management, Identity–as–a–Service, and Cloud Access Security Broker for remote workforces. 
Register today for this exciting session on Purposeful Digital Transformation!