Is it Safe to Work Remotely in the Cloud?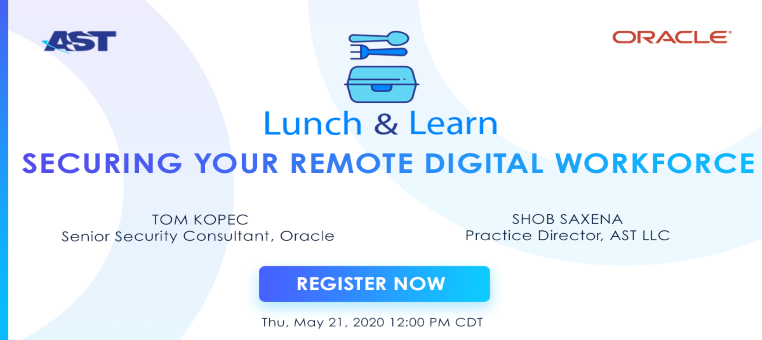 Thanks to technology and the disruption caused due to COVID-19, working remotely is an imperative. While organizations continue to make strides in embracing work-from-home, securing data and a remote digital workforce is an emerging area of concern. 
If you share these concerns, join us for an immersive Lunch & Learn to find out more about the best practices and trends for securing a 'Remote Digital Workforce' using Oracle tools. To get started click and register!