Automate Property Tax Assessment Appeals with AST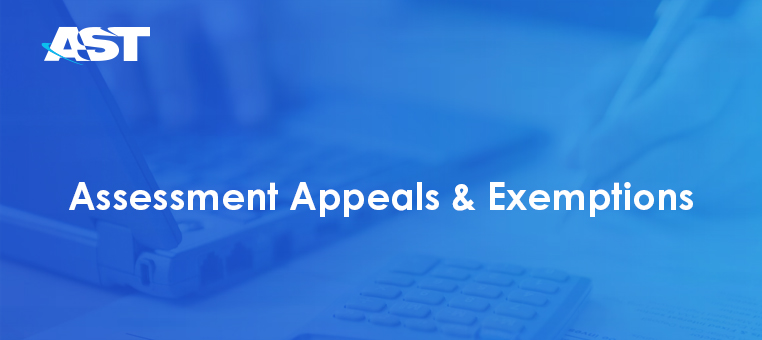 For years, local governments across the United States have processed property tax assessment appeals with manual, time-intensive methods, and costly, antiquated systems based on paper and spreadsheets.  Property owners filing an appeal often face similar frustrations, along with the requirement of going into a county office to initiate or manage the process.   
With cloud solutions on the rise and a society accustomed to instant access, citizens now seek efficient ways of handling personal business from the comfort of their own homes. 
Let AST implement modern best-practices for you and your taxpayers with AST Assessment Appeals and Exemptions! 
AST's Assessment Appeals solution provides a pre-built template for counties and cities to allow property owners to apply for and manage assessment appeals and exemptions completely online.  
Our exclusive cloud solution automates and streamlines the assessment appeals process, provides robust analytics for reporting, integrates with electronic signatures, and provides portal access for applicant monitoring.  
 AST Assessment Appeals and Exemptions adds value to your organization with: 
24/7 self-service for assessment appeals 

 

Completely remote management of the process

 

S

treamlined communication

 with property owners

 

Significant improvements in process efficiency
Centralized appeals data 
Contact us to learn how AST Assessment Appeals and Exemptions can save your citizens time and provide them with increased visibility, while reducing county costs and processing time.