Team AST Participates in Annual India Day Celebration 2019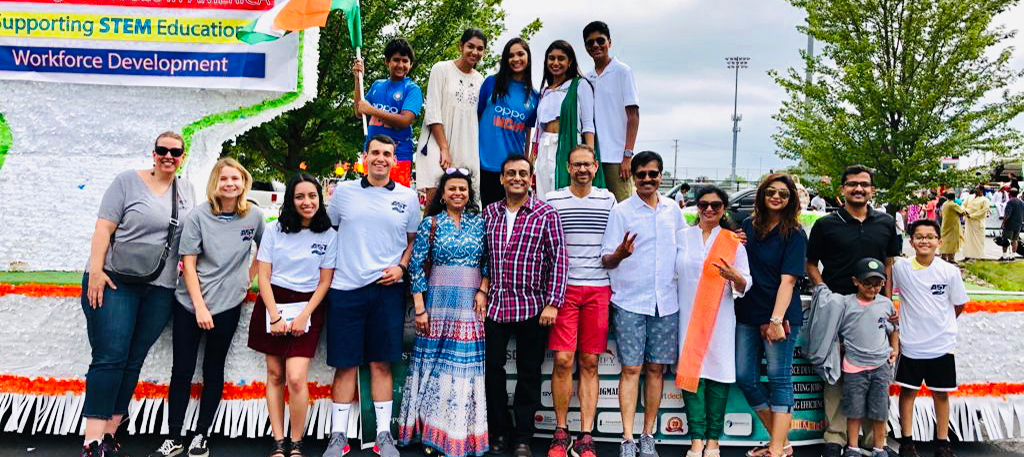 On Sunday, August 11, AST participated in the 5th annual India Day Parade and Celebration at Knoch Park in Naperville, IL.  Hosted by the Indian Community Outreach, the all-day event attracted thousands who gathered to celebrate 72 years of India's independence. 
Since its inception in 2015, Naperville's India Day celebration has quickly grown into one of the largest Indian American festivals in the United States. It is instrumental in bringing the Chicagoland and Midwest community together to experience Indian culture and heritage through a colorful parade, education, food, and entertainment.
Team AST gathered to represent our organization on the technology and innovation float in the parade.  Our team handed out AST gear, information on our growth and open career opportunities, and helped attendees beat the heat with popsicles. 
In addition to the energetic parade, the festival included a free concert by Bollywood rock start Sunidhi Chauhan, Indian Folk, Classical, and Modern dances, food and drink, entertainment for families and children, a fashion show, and plenty of shops offering Indian dress and jewelry.