AST Academy's Aspen Class Graduates!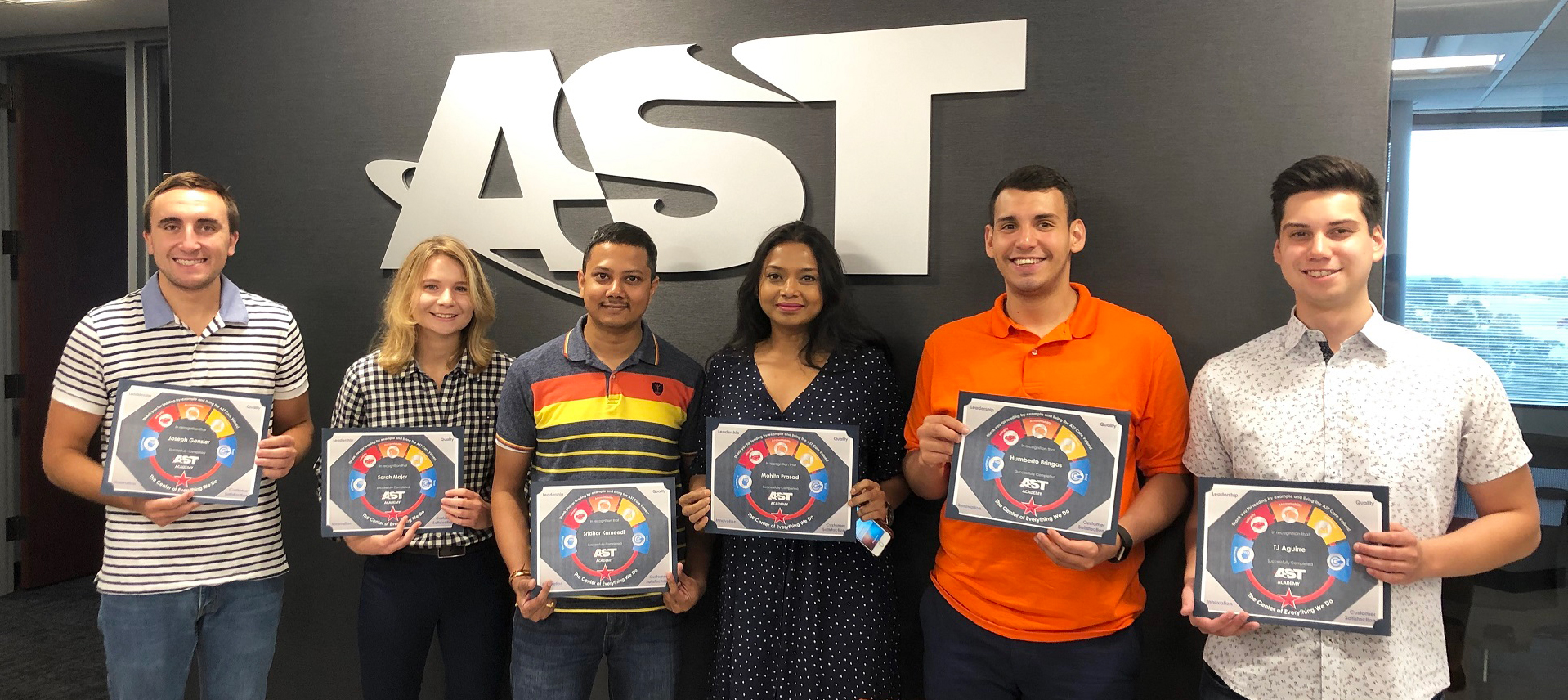 On Friday, August 16, AST celebrated the graduation of our 2019 AST Academy Aspen Class! Congratulations to Joe, TJ, Humberto, Sarah, Mohita, and Sridhar for completing the program.
The class has spent the last several weeks learning practice and technical skills, and working closely with seasoned mentors in their specific areas of focus. They will now join our teams on active client projects in order to demonstrate the knowledge gained during AST Academy!
If you are interested in participating in future AST Academy classes, please contact us at hrinfo@astcorporation.com.