Work Hard, Play Hard: AST Teams Celebrate Birthdays Around the World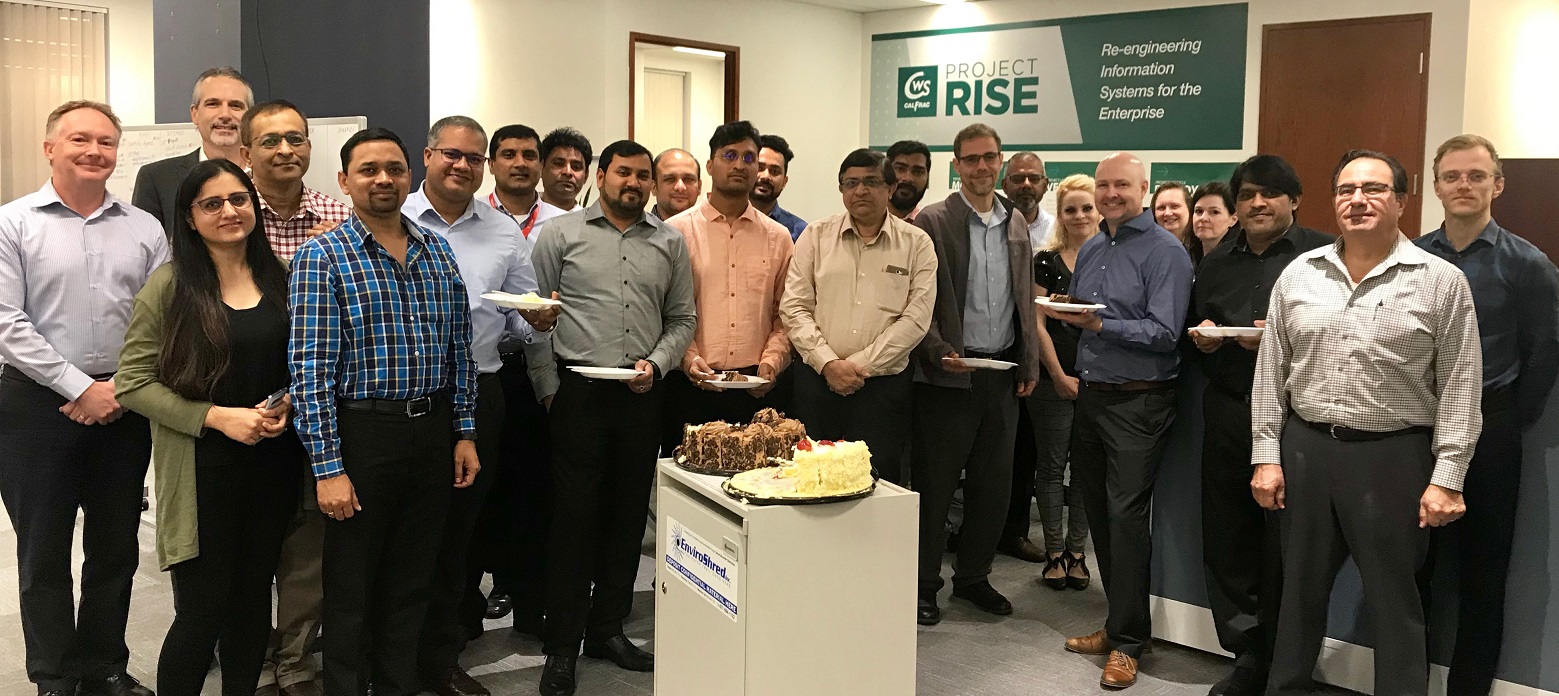 It's no secret that AST's teams around the globe work very hard to ensure that our clients reach their business objectives with transformational technology solutions. This often means late nights and weekend hours, in addition to ongoing collaboration during "normal" business hours. Rapidly growing organizations often lose sight of what leads to successful growth in the first place – their people. Rest assured, that is not the case for AST.
At AST, our people are the center of everything!
Regardless of where our employees are in the world, we make sure to take the time to celebrate our people and their achievements, which begin with birthdays! Each month, our Lisle Headquarters and Pune, India offices each hold a birthday celebration for those celebrating another year. Our project teams on client sites also organize birthday celebrations on site and involve the client teams in the festivities.
This month, our team on the Calfrac project gathered to celebrate birthdays with a team dinner, including our team members' families. Happy birthday to Sachin W., Suresh S., and Sanjay K. of the AST team at Calfrac! Here are some photos from those events, as well as our birthday celebrations at HQ.
Small recognitions of important events, such as birthdays and personal achievements, are important to ensure our teams around the globe know they are appreciated and recognized as individuals inside and outside of AST.
Many thanks to each one of our hard-working AST team members, and happy days to you, July birthdays!