College of American Pathologists CIO Recognizes AST Contributions – CIO Award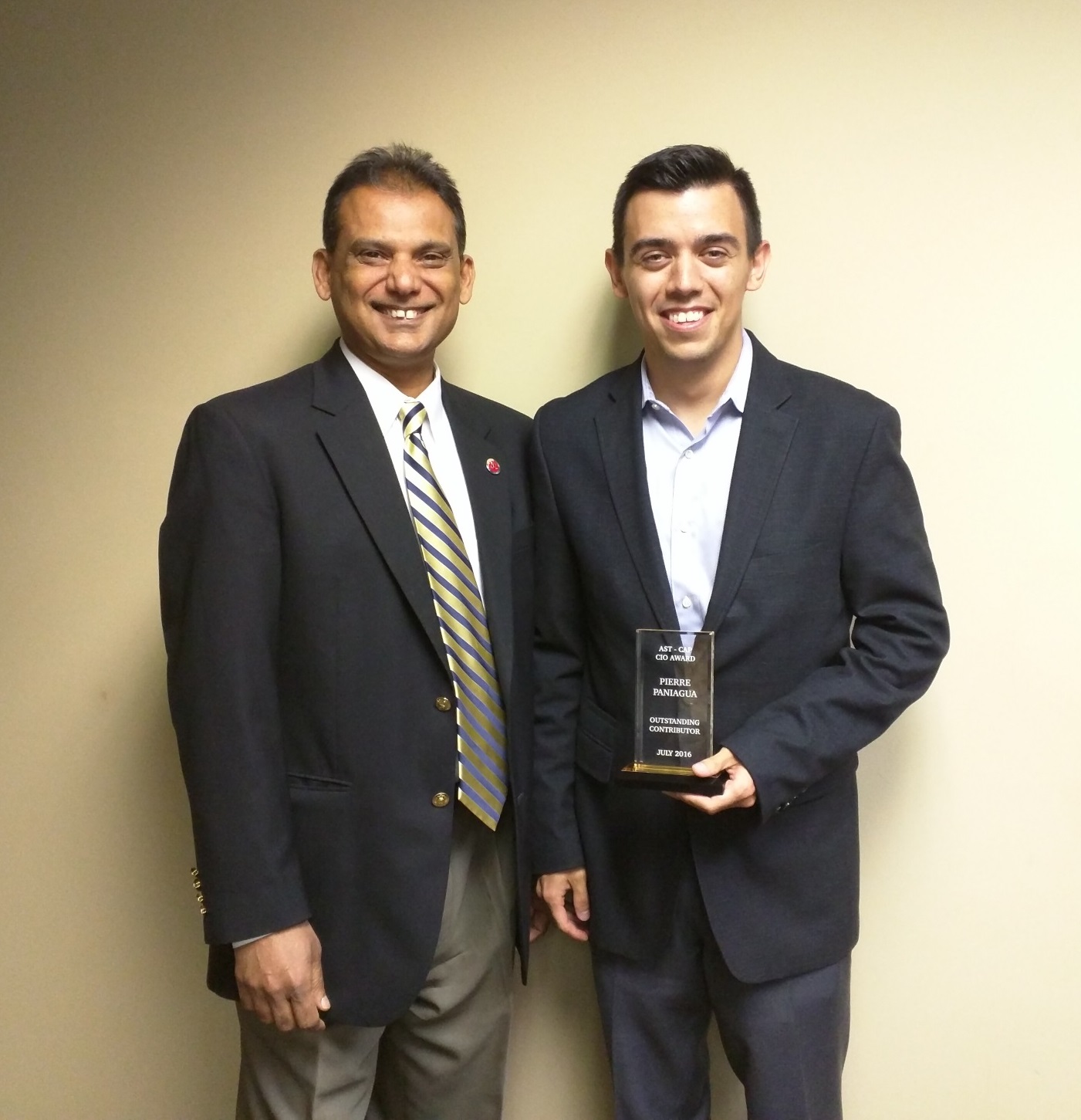 College of American Pathologists (CAP) CIO Greg Gleason and his leadership team visited AST's home office last week to discuss our long-standing business relationship of over 12 years.  During the meeting, CAP discussed its strategic initiatives and how AST can play a significant role in the future direction of their organization.
Gleason acknowledged the exceptional work by AST's team on both past and current assignments.  Our team members Abhay K. and Pierre P. were personally recognized by the CIO with a distinct award, acknowledging their hard work and dedication to CAP on multiple projects over the years.
While Pierre was present to receive his award in person, Abhay was hard at work on a project that will shape the CAP IDM infrastructure for years to come.
We are very proud of you, Abhay and Pierre!  Moments like these inspire us all as a team! Congratulations, and keep up the great work!