2018 AST Halloween Celebrations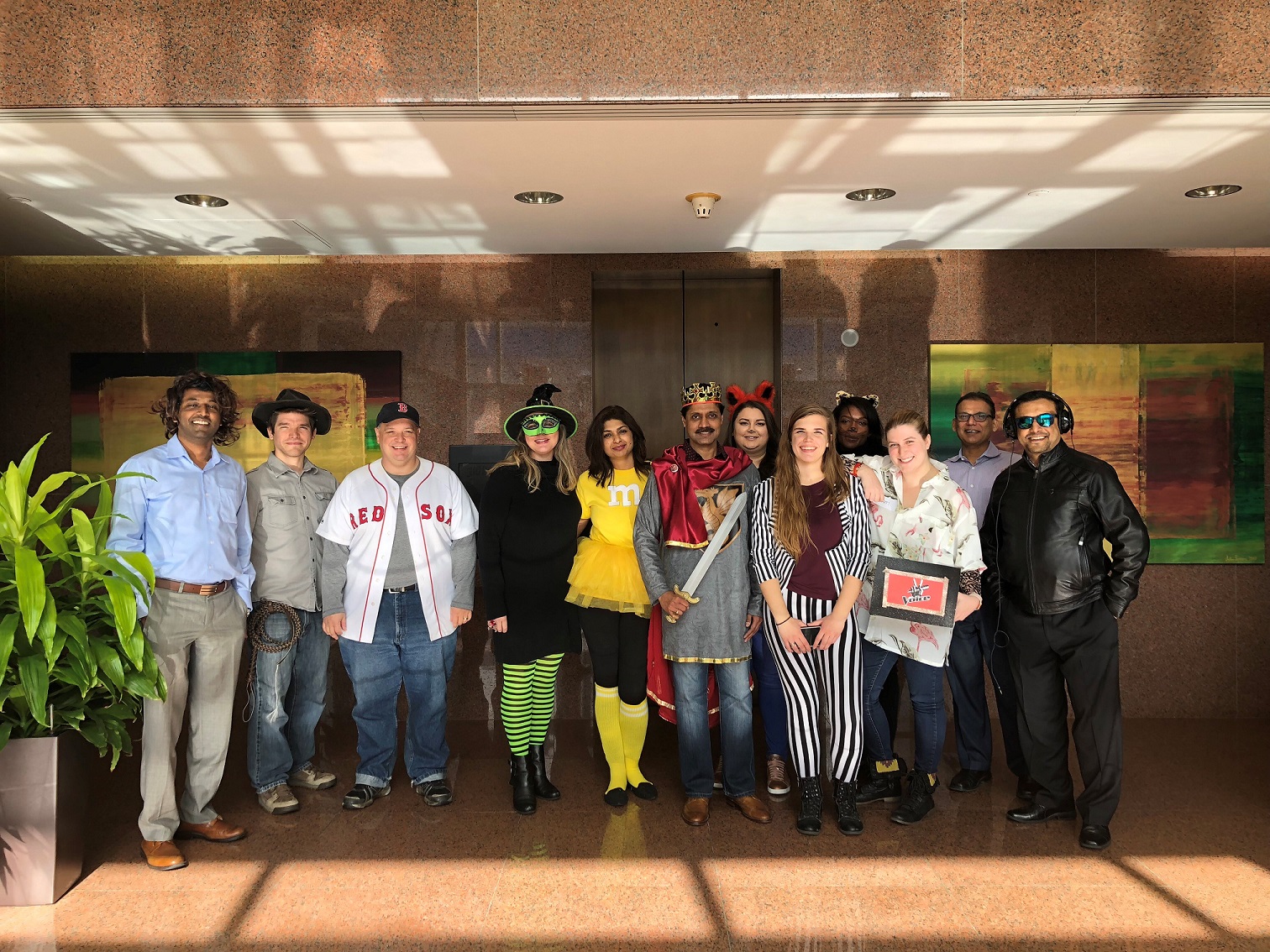 We hope everyone had a fun and safe Halloween!  Per tradition, AST held its annual costume contest at the Naperville headquarters, with the following entries:
What does the fox say?
La Muerte
Indiana Jones
Cat in the Hat
Wicked Witch
BeetleJuice
Renaissance Woman
The Voice Judge – Adam Levine
World Champ
Yellow M&M
King of the Cloud
Hippie
Unmanageable Services
…and the winner is… *drumroll*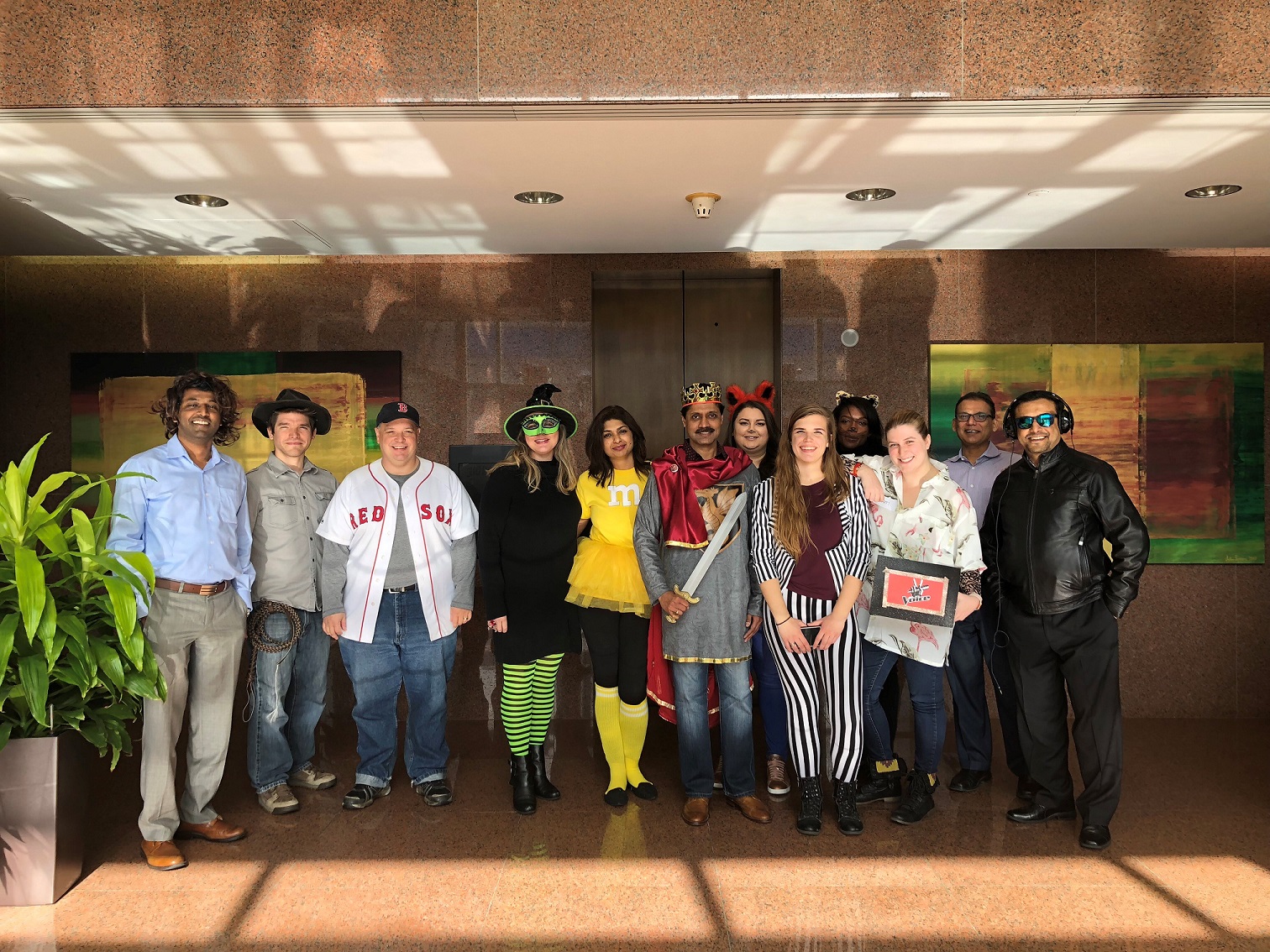 The Yellow M&M!
Honorable mentions go to the King of the Cloud and Beetlejuice.