Randa Accessories, a global manufacturer, distributor, and marketer of men's fashion accessories, has a business process that includes design, manufacturing, and quality control of its products before they ship. The company has multiple legacy systems in place, along with MuleSoft integration to facilitate effective communication amongst the applications. These systems (Apparel Business Systems (ABS) for Enterprise Resource Planning; NGC Solutions for quality control; Channel Advisor (CA) for network connectivity from external retailers like Amazon, Google Express, eBay, Shopify, and others; and YuniquePLM for product style creation and lifecycle management) had been heavily customized to support the organization's B2B operations, and Randa was experiencing significant integration and production issues.
Randa needed a partner who could correct its integration issues and stabilize data exchanges before the busy holiday shopping season. Specifically, the company faced the following challenges:
Inconsistent and incorrect code, resulting in the inability of the existing MuleSoft services to yield the desired integration results
Absence of an appropriate means to update existing Purchase Orders and Styles
Lack of a method to easily monitor missing data transfers
Lack of critical alerts and notifications
Absence of source code control applications
The AST team helped Randa identify integration gaps within its infrastructure and implement improvements for enhanced sales operations and growth.
Shyam Kumar
VP, Technology Services, AST LLC
AST's specialized MuleSoft team partnered with Randa to overcome its integration challenges, stabilize production interfaces, and improve sales operations in time for the company's busiest shopping season. The partnership has enabled Randa to support updates to Purchase Orders and Styles, and enhance quality control.
AST provided the following solutions to long-standing issues within the organization:
Business Process Reengineering for improved B2C partner integration, quality control, and definition of business goals
Analysis of existing services and implementation of improvements ahead of the company's record-breaking holiday season
Deployment of MuleSoft's Anypoint Platform v3.9, which serves as a communication backbone across its ABS, NGC, CA & PLM applications
Rescaling of the platform architecture with enhanced System and Process APIs, including AST's microservices framework
DevOps with Continuous Integration and Continuous Delivery (CICD) and code management best practices
Given the success of this engagement with AST's MuleSoft team, Randa now has near-future plans to update its Anypoint Platform to version 4, including a re-architecture and modernization of its platform and services.
Industry
: Retail
Solution Components:
MuleSoft Anypoint Runtime Manager (Cloud)
MuleSoft Anypoint Runtime Servers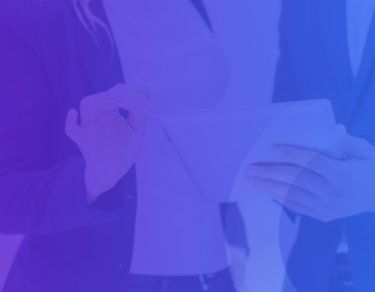 AST's deep domain expertise with MuleSoft integration enabled the deployment of a truly unified platform for Randa Accessories, ensuring seamless integration amongst its legacy applications and supporting accelerated B2B and B2C growth.