Situation at CMC Materials
CMC Materials, Inc., headquartered in Aurora, Illinois, is a leading global supplier of consumable materials, primarily to semiconductor manufacturers. The company's products play a critical role in the production of advanced semiconductor devices, helping to enable the manufacture of smaller, faster and more complex devices by its customers. CMC Materials, Inc. is also a leading provider of performance materials to pipeline operators. The company's mission is to create value by delivering high-performing and innovative solutions that solve its customers' challenges. The company has approximately 2,100 employees globally.
CMC's reliance on outdated B2B technology to communicate with supply chain vendors and trading partners resulted in operational complexity and rising maintenance costs. In order to optimize its technology infrastructure to support business growth, the client needed to migrate Oracle Service-Oriented Architecture (SOA) to the Cloud to leverage advanced features and enhance organizational stability and performance.
CMC's primary objectives for this engagement were to:
Replace an outdated version of SOA Suite and leverage new features in the cloud
Enhance its architecture and codebase with stability and performance
Reduce costs, operational complexity, and maintenance efforts
Stabilize, optimize, and expand integration with current and new trading partners
Allow for consistent extensions and enhancements
We have worked with AST for the last 6 years when they helped us with the original Oracle SOA Suite implementation, and have continued to enhance, upgrade, and support the product since then.
IT Director, CMC Materials
Solution & Benefits of SOA Cloud Migration in the Manufacturing Industry
AST assembled a dedicated Architecture Review Board (ARB) to determine the appropriate steps and project plan to align with CMC's business requirements and objectives. With a plan in place, AST's expert SOA team, seasoned in advanced technologies and cloud migrations, successfully upgraded and migrated CMC's on-premise SOA to Oracle SOA Cloud on Oracle Cloud Infrastructure (OCI) Gen2.
The client began realizing the following benefits soon after cloud migration:
More than 50% decrease in operational costs and maintenance effort with a 3-year ROI on the cloud migration costs
99.95% availability SLA with cloud instance for uninterrupted business operations
Implementation of AST-standard error handling and notification framework
Industry
: Manufacturing
Solution Components:
Oracle SOA Cloud Service
Oracle Cloud Infrastructure (Gen 2)
Oracle Database Cloud Service
Oracle Developer Cloud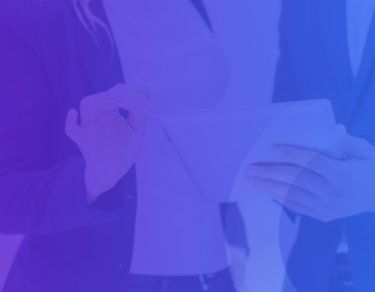 AST's expertise with SOA Cloud Service has led to improved vendor and trading partnership communication, increased efficiency with faster response to business requirements, and decreased costs.