Trimet was using more than 2,500 spreadsheets across 10 departments to complete its annual budget process. The work-intensive, manual process made it difficult to accurately calculate and predict revenue and Capital Budgeting requirements.
Over the years, Trimet divisions had all developed unique Chart-of-Accounts structures, with no clear roll-up to a master CoA. The manual process lacked integration with Oracle E-Business Suite, both for financial planning and position-based budgeting. Financial information from EBS was not readily available and included data that was sometimes months out-of-date.
Trimet sought a best-in-class solution that would easily integrate with its other systems of record. The answer: Oracle Hyperion Enterprise Resource Planning tools for the Public Sector.
Oracle's Hyperion Public Sector Planning and Data Quality tools were instrumental in modernizing Trimet's planning processes, and in ensuring long-term benefits for the organization.
Patrick Callahan
Vice President, EPM and Analytics, AST LLC
AST partnered with Trimet to completely transform and modernize its planning and budgeting processes with Oracle Hyperion Planning, a centralized, web-based solution. Trimet's various divisions are now able to collaboratively plan and execute the budgeting process, while taking current and accurate financial and HR data into consideration.
All annotations, supporting details, and appropriations are stored in a central location and can be accessed at any time. Moreover, business rules and data validation were implemented to ensure data quality and standards.
Benefits of the solution include:
A single, centralized repository of information for all departments.
A consistent Chart-of-Accounts for budgeting and finance.
Ability to create a 25-year Capital Budget plan.
Position-based budgeting for operational planning.
A fare revenue model for long-term forecasting.
Synchronization between EBS and Hyperion using a one-click download (for both GL and HR).
The project, completed over a 7-month period, has been a tremendous success with multiple budgets already rolled out. AST continues to provide as-needed support as a trusted advisor.
Industry
: Mass Transit
Solution Components:
Oracle Hyperion Planning with Hyperion Public Sector Planning and Budgeting and Essbase
Oracle Hyperion Financial Reporting and SmartView
Oracle Financial Data Quality Management (FDMEE) with Adapter Suite
Oracle E-Business Suite, Financials and Human Resources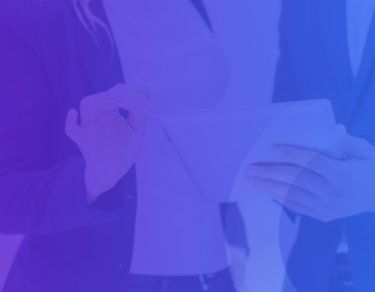 AST's expertise has allowed Trimet to fully leverage Oracle's state-of-the-art solutions for Planning, Budgeting, Data Quality, and Integration. Trimet has successfully executed its budget processes with timely and accurate financial and HR data, best practices, and critical system integration.