Serving more than 40% of Illinois residents, Cook County is responsible for the secure and timely exchange of critical information between more than 30 agencies. Since each agency has its own set of applications generating and consuming data, the County required a scalable and cost-effective integration solution. The primary goal was a system that could orchestrate connectivity across disparate systems, between multiple partners.
Cook County, in connection with the Department of Justice's (DOJ) Criminal Justice Information Services (CJIS) Policy of 2002, sought automation to acquire, share, and track criminal justice data from various partners and to comply with the best practices guidelines of the DOJ's Global Standards Council (GSC). A technologically diverse environment added to the challenge. The County needed to:
Automate information sharing with Justice and Public Safety (JPS) partners;
Implement secure data exchanges with multiple agencies;
Eliminate costly point-to-point integration;
Improve data accuracy and remove redundancies; and
Establish CJIS Security Policy compliance
AST quickly adapted and adhered to our internal security procedures and policies. The project and the quality work that AST has done has become a model for future projects."
Ricardo Lafosse
Cook County Dept. of Homeland Security and Emergency Management
AST's decades of Municipal Government experience and our innate expertise with Oracle Middleware technology allowed us to closely collaborate with Cook County to drive the transition using an Oracle Fusion Middleware platform to build a CJIS Enterprise Framework. Oracle SOA Suite, featuring Oracle Enterprise Service Bus, was used to integrate the County's law enforcement, courts, and correction agencies for secure information sharing, in compliance with the County's best practices and security policy guidelines. This included:
Configuring the modern justice information sharing platform;
Providing accurate and timely CJI access for police, prosecutors, defense attorneys, judges, and corrections agencies;
Automating a secure connections for CJI sharing between County agencies and external justice partners;
Reducing dependency on expensive and redundant data entry; and
Delivering data to the right agency at the right time, with an end-to-end audit trail.
Industry
: Justice & Public Safety
Solution Components:
SOA Suite
BPM Suite
WebLogic Server
API Gateway, Advanced Security
Database
Audit Vault and Database Firewall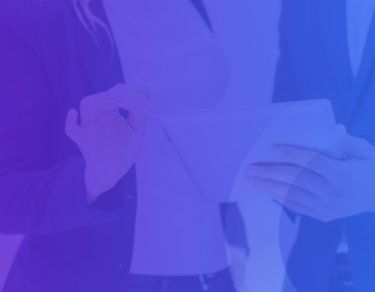 AST's continues to partner with the County to drive innovation and digital transformation using
Oracle Middleware technology. The shared-services platform continues to grow and expand,
ensuring County-wide reusability, achieving GSC goals for interoperability and reducing
life-cycle costs.