Last Meetup for 2019!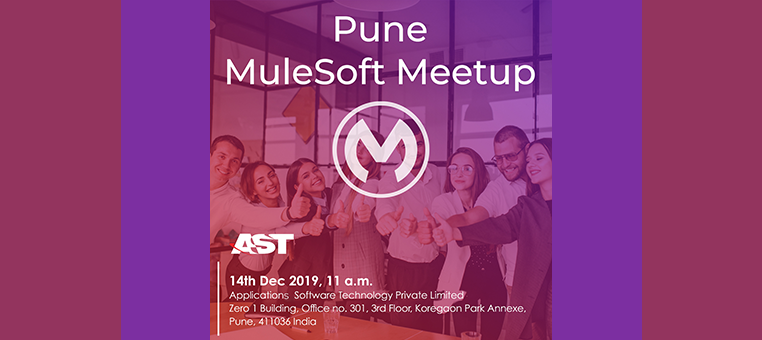 In collaboration with MuleSoft, the Pune Meetup group will conduct another Mule Meetup. This is the second time that AST is partnering with MuleSoft to host this event. The Meetup is scheduled for 14th Dec 2019 at 11:00 AM IST at Applications Software Technology Pvt. Ltd., Zero 1 Building, Office no. 301, 3rd Floor, Koregaon Park Annexe, Pune – 411036.
Guest speakers Tirthankar Kundu and Radhika Atmakuri will present an interesting session on Anypoint Monitoring and Visualization along with session on CI/CD using Jenkins and Github as well.
Follow us on social media to stay updated about the MuleSoft events. For more information on the Meetup details, see here: https://bit.ly/2OGTH3C
To find out about upcoming events at AST you can contact us at info@astcroporation.com