AST India Welcomes Visit from Realtor.com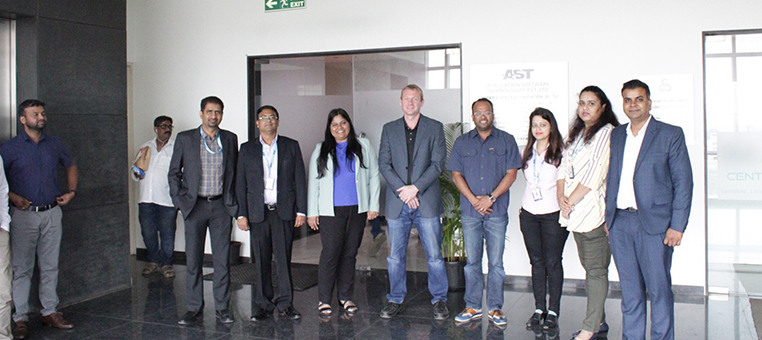 On Wednesday, November 13, AST's team in Pune welcomed Mr. Brett Wample, Director of Enterprise Systems and Mr. Sanjay Hoskeri, Sr. Director of Software Systems at Realtor.com. Realtor.com (formerly Move.com) has been a respected client of AST for more than 6 years, and our two teams have worked as one to successfully deliver numerous challenging projects across multiple pillars.
During his visit, Mr. Wample and Mr. Hoskeri spent time understanding some of the exciting work done by our ERP and Salesforce Teams over the recent months, as well as AST's growing areas of expertise.
Many thanks to both for taking time from his busy schedule to visit our office in Pune and spend time with our team. AST looks forward to many more years as a trusted advisor and technology partner to Realtor.com.