AST India Welcomes Executive Visit from CEO and President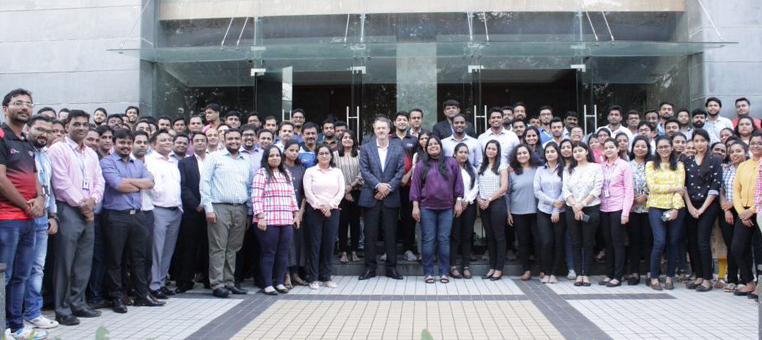 AST's team in Pune, India last week welcomed a visit from CEO Justin Winter and President Shaji Zechariah.
The pair spent valuable time with each practice in the organization, connecting with individuals, hearing feedback, and collaborating on growth and success objectives.  A Town Hall meeting was held with over 250 team members in attendance, which was followed by an evening of dinner, dancing, and celebration.