AST India Celebrates Ganesh Chaturthi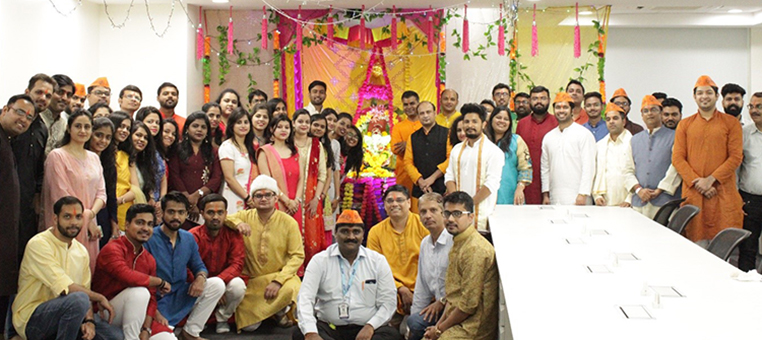 On September 5, AST India rang in Ganesh Chaturthi with joyful office celebrations!
Ganesh Chaturthi is a Hindu festival celebrating Ganesha as the god of new beginnings and the remover of obstacles, as well as the god of wisdom and intelligence, and is observed throughout India. Ganesha is a symbol of formless divinity. The festival is marked with the installation of Ganesha clay idols privately in homes, or publicly on elaborate pandals (temporary stages). Observations include chanting of Vedic hymns and Hindu texts, and brata (fasting). Traditionally, the 10-day festival ends when the idol is carried in a public procession, then immersed in a nearby body of water.
AST India's office celebrations included our employees dressed in traditional attire, festive decorations throughout the office, and a grand feast!