AST Celebrates India's Independence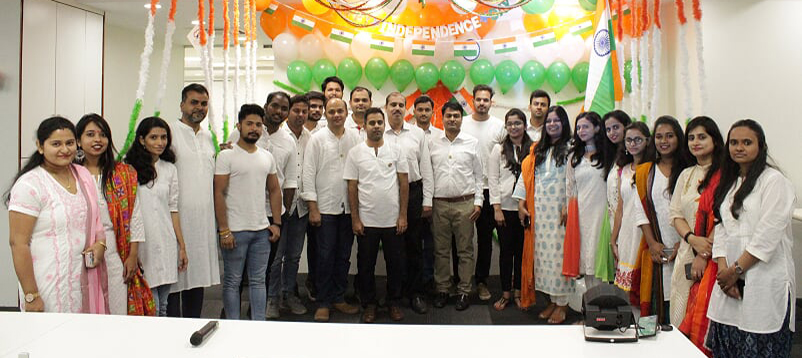 AST's team in the Pune office celebrated 73 years of India's Independence on August 15! India's Independence Day is a day to celebrate freedom and remember the courage and sacrifice of India's freedom fighters.
Our team celebrated the occasion by festively decorating the office, proudly flying the Indian national flag, and playing the Indian national anthem, "Jana Gana Mana". With everyone dressed in India's national colors in the spirit of patriotism, the day's festivities concluded with an Independence Day luncheon.