Serene-AST Launches CPQ for Media Demo!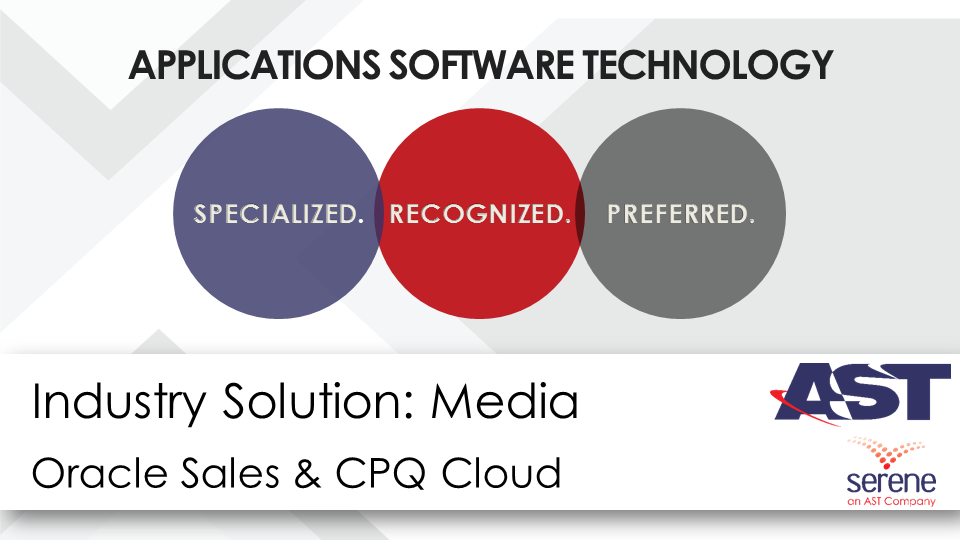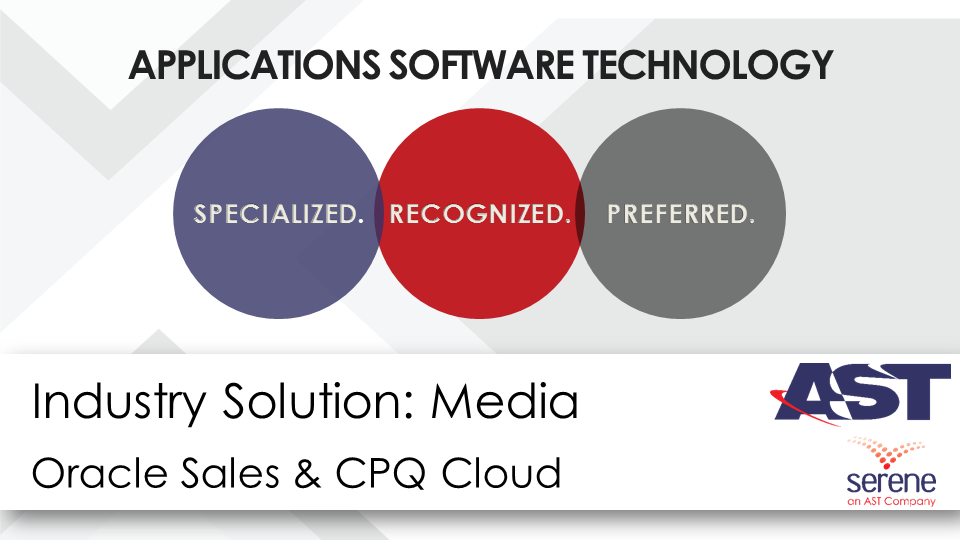 Serene-AST is pleased to introduce its CPQ for the Media industry video demonstration. We've developed a revolutionary solution, specific to the media industry, that drives income for companies with a digital presence by leveraging Oracle CX Cloud solutions.
In the video, three separate use cases are demonstrated:
To view the full-length video, please click here. Also under the same account, separate videos for each use case can be found.
Look forward to more videos in the future!