Cloud Takes CPQ Mainstream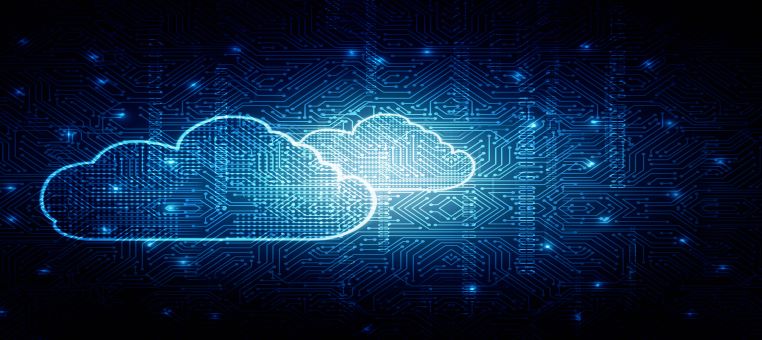 Configure, Price, Quote, or CPQ, is software that helps companies quickly generate quotes for the right products and services with accurate pricing for customers.
CPQ's early years span the '80s as an on-premise, backroom, rules-based configurator designed to prevent conflicts between customer specifications and the seller's ERP system. Primarily adopted by high tech manufacturing and services companies, CPQ's sweet spot was high dollar, high-value, highly complex and customizable products or services.
CPQ's ascension to the cloud (circa 2000) spiked market adoption, greatly expanded the product's capabilities and dramatically lowered barriers of entry. Flash-forward to today's cloud-based, internet-of-everything, digital world, and cloud CPQ is rapidly being adopted across industries. Virtually all businesses now must offer customers, suppliers and partners a robust, integrated ecommerce infrastructure and state-of-the-art, omni-channel frontend anchored by an advanced configure, price, quote (CPQ) solution.
The CPQ market will continue to grow as companies replace legacy on-premise CPQ apps and outdated ERP quoting and ordering apps with cloud-based CPQ solutions. Along with this, in perhaps even greater numbers, a slew of businesses across industries – B2B and B2C – are adopting cloud CPQ as they expand their ecommerce capabilities and tighten ties with customers and partners.
With CPQ, sales reps (or resellers) can create highly accurate quotes quickly with no delays that can be converted to orders with no errors. Customers benefit from CPQ by purchasing the correct product(s) at the optimal volume/combination with the most accurate pricing, ensuring they receive the best-possible deal. Companies that invest in CPQ increase sales, reduce cost of selling, improve the customer experience, speed time to market and streamline the quote-to-cash process.
Given this growing need and limitless opportunity, it is no surprise that the CPQ market is booming. Gartner estimates that market revenue for configure, price and quote software was approximately $878 million in 2016, with growth of 20% per year expected through 2020.
CPQ and advanced tech – a perfect match
 Given CPQ's strong high-tech heritage, it is no surprise that some of the most advanced CPQ solutions running today incorporate and/or integrate with the most advanced technologies, including AI/Machine Learning, IoT, blockchain and virtual/augmented reality. As adoption of cloud CPQ approaches mainstream, we can expect CPQ to stay on the cutting edge when it comes to incorporating these sophisticated technologies to deliver new and exciting features and capabilities.
For example, today configurators infused with virtual and augmented reality are helping CPQ deliver on its full promise. Virtual CPQ not only allows for easy selection of features and options, but performs calculations and presents specific choices, based on the parameters entered by the user and AI-powered algorithms. As a result, when certain options are selected, additional or alternate options may be presented based on the engineering‐defined rules, previously entered data, and historical customer data.
As such, virtual CPQ enhances communication, increases control over production, reduces opportunity for human error, and helps identify product modularity, especially for manufacturing with highly complex designs. 
Along with virtual configurators, advanced CPQ features such as digital assistants, guided selling, price optimization, and dynamic quote generation positively impact sales team effectiveness and customer satisfaction.
CPQ journey starts and ends with integration
 CPQ's value increases dramatically in direct proportion to the extent to which it is integrated with other core systems throughout the enterprise – ERP, CRM, SCM, etc.
According to research conducted by Aberdeen Group, when organizations integrate CPQ with ERP, they see dramatic business benefits, including:
A 2.6x reduction in errors on contracts, proposals or quotes
A 30% more effective response to Requests for Proposals (RFPs)
Improved customer renewal rates by 3.9%
Reduced operating costs by an average of 12.1%
The cloud is key to every conceivable CPQ-related benefit, but SaaS delivery is especially vital to CPQ's ability to scale globally, integrate seamlessly with multiple enterprise applications and extend smoothly to mobile devices, all while ensuring security and addressing total-cost-of-ownership (TCO) issues. In addition, thanks to advanced analytics, machine learning and artificial intelligence cloud-based CPQ systems are becoming infinitely smarter and more agile.
A cloud-delivered CPQ solution touches various silos within a business throughout the selling cycle, making for a unified and seamless experience that satisfies customers' needs and expectations, eliminates errors, reduces sales cycles, drives supply chain efficiency, and grows revenue.
Perhaps equally important, CPQ enables quick response manufacturing i.e., shortening the order-to-ship time from days/weeks to hours. As manufacturers transition from building single products in mass quantities to a more responsive, customer-driven, quick-response, mass customization model, success hinges on having the fastest fulfillment at the lowest cost and highest quality.
The CPQ – CX connection
Today's fast-paced digital world has given birth to new consumer expectations for a fast, easy and personalized buying experience. As has always been the case, customer satisfaction is vital to success. CPQ delivers on the CX front.
Regardless of industry, customers expect instant quotes for even the most complex products, and cloud CPQ enables that through easy-to-use configuration tools, digital assistants, guided selling, price optimization, and dynamic quote generation, making for a unified and seamless experience that satisfies customers' needs and expectations.
Most importantly, by placing engaging, easy-to-use configurators directly into your customer's hands, CPQ strengthens the customer relationship. Customers feel empowered to design products with accurate pricing that fit their precise needs.
Oracle leads with CPQ Cloud (delivered by AST)
Oracle's strong heritage and deep expertise in product configuration goes back to the on-premise applications Oracle E-Business Suite Configurator and Siebel Configurator. In the fall of 2013, Oracle acquired cloud-CPQ provider Big Machines, and today Oracle CPQ Cloud, part of the Oracle CX Cloud Suite, is a recognized market leader. Most recently, Gartner named Oracle a Leader in it's first-ever 2018 Magic Quadrant for Configure, Price and Quote Application Suites. 
Designed with artificial intelligence capabilities and pre-packaged integrations to customer experience (CX) and ERP systems, Oracle CPQ Cloud is one of the only extendable enterprise-grade cloud solutions supporting the complete quote-to-cash process—from customer inquiry to order fulfillment, enabling businesses to increase sales productivity and improve margins.
AST has more than 20 years of experience working with Oracle solutions and has completed 300+ successful Oracle Sales and Oracle Sales Cloud, (including Oracle CPQ Cloud) implementations.
AST has extensive experience in CPQ, along with significant expertise in migrating both Siebel and EBS customers to the Oracle CPQ Cloud solution. In fact, AST is one of only four worldwide partners certified by Oracle as a CPQ Certified Expert Implementer.
Our dedicated CPQ team subscribes to leading-practices in all aspects of implementation and delivery of Oracle CX Cloud solutions, and we offer the following, unique CPQ-specific solutions:
CPQ for Media — Provides a scalable subscription management solution capable of evolving with industry growth.
CPQ for E&C/High Tech Installations — Provides a robust solution for estimating, quoting and automating creation of Cloud or E-Business Suite Projects.
CPQ for Complex ETO/CTO — Provides a tailorable solution for both automated NIR generation to Product Development and multi-level nested ATOs for Manufacturing.
CPQ for Complex Bill Release Management – Provides a flexible bill release management solution for CLIN/SLIN based commercial or project-based billing T&Cs.
CPQ for Lease/Rental Solutions – Cross industry solution for Lease or Rental Billing.
EBS-to-CPQ Migration Accelerator — Leverages insight from previous on-premise to CPQ Cloud implementations with a tool that reduces the effort to migrate ERP configurations into CPQ by up to 40%.
Contact AST today to learn how our virtual CPQ experts can help your manufacturing organization improve margins, crush sales goals and cement customer loyalty.