Oracle's Complete AI Game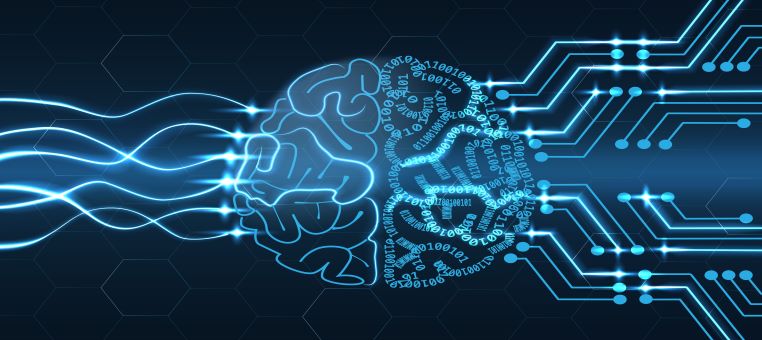 Catching the AI craze
Not too long ago machines powered by artificial intelligence (AI) to think and act like humans was a thing of science fiction; e.g., HAL's chilling, "I'm sorry, Dave. I'm afraid I can't do that." (2001: A Space Odyssey)
Flash-forward to today, and companies are adopting AI at a blistering pace. A new survey by Gartner of more than 3,000 executives in 89 countries found that AI implementations grew a whopping 270% in the past four years, and 37% in the past year alone – that's up from 10% in 2015! 
According to IDC, global spending on AI systems is expected to hit $97.9 billion in 2023, up from $37.5 billion in 2019, at a CAGR of 28.4%, as reported in ZDNet. The United States will account for more than 50% of all AI spending over the next 5 years with Western Europe in second. China and Japan will show the strongest spending growth over 5 years, according to IDC. 
Business leaders across industries are taking note of AI's potential and promise. Not incidentally, most also understand the significant competitive disadvantage they'll find themselves in should their organization lag on the AI front.
A recent study conducted by SnapLogic, as reported in InformationAge, found that a whopping 93% of US and UK organizations consider AI to be a business priority and have projects planned or already in production. Nearly three-quarters (74%) of organizations in the US and UK have initiated an AI project during the past three years, with the US leading the UK at 78% compared to 66% uptake, according to the survey.
AI's mettle is proven and today's AI and machine learning projects have moved well beyond prototyping. Use cases are numerous and growing exponentially, but the largest AI uses in 2019 revolve around automated customer service, threat intelligence and prevention systems, and sales process recommendations.
That crazy AI value
By 2021, AI will create $2.9 trillion in business value, and 6.2 billion hours of worker productivity globally, according to a Gartner report.
From a macro-economic perspective, McKinsey reports that AI has the potential to deliver additional global economic activity of around $13 trillion by 2030, or about 16% higher cumulative GDP compared with today. This amounts to 1.2 percent additional GDP growth per year!
According to a new study from Enterprise Strategy Group and Oracle, emerging technologies—AI, Internet of Things (IoT), blockchain, digital assistants—have passed the adoption tipping point, exceeded expectations, and created significant competitive advantage for organizations.
AI highlights from the study include:
AI helps organizations grow profits 80% faster.
Errors in finance organizations have been reduced by 37% on average.
72% of organizations using AI have a better understanding of overall business performance.
83% of executives believe AI will completely automate financial close processes within the next five years.
Digital assistants increase productivity by 36% and accelerate financial analysis by 38%.
Organizations using AI in their supply chains have seen order fulfillment reduction by an average of 6.7 business days.
AI is helping organizations reduce fulfillment errors by 25%, stock-outs by 30%, and manufacturing downtime by 26%.
Organizations using digital assistants in their supply chains have increased employee productivity by 28% and the speed of analysis by 26%.
Given its enormous value, there is no doubt AI-powered automation and insight will soon permeate all business processes, driving better customer engagements, accelerated rates of innovation, higher competitiveness, higher margins, and more productive and engaged employees.
Oracle's Complete AI game
Fundamentally, machine learning and AI capabilities require data science, modern SaaS applications, and raw computing horsepower that can process huge volumes of data. Oracle has been investing heavily and introducing cutting-edge, cloud-based solutions and services across all of these fronts.
Oracle's strategic approach is to make ML and AI (along with other emerging technologies – IoT, blockchain, etc.) pervasive through all of its business applications and platform services. To accomplish this, the cloud leader is aggressively working its dual-track strategy of embedding ML and AI into SaaS products and providing data science-oriented tools and frameworks for larger customers who have teams of data scientists and require advanced tools to create their own custom solutions.
Dubbed 'Adaptive Intelligent Apps', Oracle is infusing its entire lineup of SaaS apps with machine learning and AI capabilities to help business users become high-speed, data-driven digital doers. Harnessing the collective power of internal data and real-time external data, decision science, and a highly scalable computing infrastructure, these applications automate routine tasks and provide strategic business insights for better decision-making. To date, Oracle Adaptive Intelligence Apps span ERP/EPM, SCM, HCM and CX, but rest assured, this is just the beginning.
For customers with the data-science chops to build custom ML and AI applications, the Oracle Cloud Data Science Platform makes it quick and easy for data science teams to collaboratively build and deploy powerful machine learning models. At its core is the Oracle Cloud Infrastructure Data Science, which helps improve the effectiveness of data science teams with capabilities like shared projects, model catalogs, team security policies, reproducibility, and auditability, among other advanced features.
But powering all is the Oracle Autonomous Database — the world's first cloud database that uses machine learning and AI to provide what is essentially a self-driving, self-securing and self-repairing database that automates key management processes, including patching, tuning and upgrading to deliver unprecedented availability, performance and security—at a significantly lower cost. In conjunction with, Oracle IaaS services provide the automated cloud infrastructure provisioning tools required to meet fluctuating SaaS demands, delivering unparalleled scalability, flexibility and computational brawn, all of which are essential for AI.
AI expertise needed
Just because AI investments are crucial for business success doesn't mean AI implementations are risk free. In fact, according to a recent SnapLogic survey, as reported in InformationAge, more than half (51%) respondents admit that they don't have the right mix of AI skills in-house to bring their strategies to life. Indeed, a lack of skilled talent was cited as the number one barrier to progressing their AI initiatives, followed by, in order; lack of budget, lack of access to the right technology and tools, and lack of access to useful data.
According to a recent IDC survey, only about 30% of companies reported a 90% success rate for AI projects. Most reported failure rates of 10% to 49%, while 3% said that more than half of their AI projects failed.
Additional reasons AI projects go awry include lack of data, training data bias, data integration issues, data drift and, most threatening, cultural resistance.
It is this need for outside expertise that has IDC reporting that the largest share of AI spending will go to service providers, per ZDNet.
Contact AST today and to learn more about how our Oracle cloud experts can help you step up your AI game!